ALEX DILLINGER
Alex Dillinger
Statistics
Real name
Alex Roman Dillinger
Ring Names
Axle Vengeance, The Methodical Mastermind, The Mother Fucking Greatest
Height
6'3"
Weight
245 lbs.
Date of birth
November 5th, 1980
Place of birth
Hollywood California
Date of death
Place of death
Resides
Hollywood California
Billed from
Hollywood California
Trainer
Johnny Diamond Dillinger
Current
federation(s)
Previous
federation(s)
eVOLUTION Wrestling, VWF, RWF, OVX, XHW, wHw, CWW, IXW, EwF, CFW, XWF, UECW, PWW, PWSR, IWF
Handled by
Alex
Win/Loss Record
662-61
Debut
1998
Retired
2014
(AXLE VENGEANCE)
A gifted High School and Collegiate athlete always loved to compete. His passion in life was always being a part-time musician. Axle sought out to be a musician full time and eventually with the help of his family's connections became a recording artist with his band V.O.W.
Professional Wrestling was always his truest passion. Being a third generation wrestler, he had a natural attraction to the sport that he couldn't deny. Wrestling was a place where he could escape and have all eyes on him. With all of the attention, Alex loved to put his body on the line every night in an attempt to wow the crowd.
He was very successful early in his career and continued a dominant streak that lasted for 16 years.
EARLY LIFE
A man of mystery, there have been a lot who claim to really know Axle Vengeance but truth be told Axle is the only person who knows Axle.
Born to a loving family and a father who was his best friend Axle had a great childhood until things made a complete 360. Within the blink of an eye Axle was left with just a father.
His father was the man who raised him despite the two have issues with one another. His father's lifestyle choices would be the root of many of those problems. Despite their differences Axle always would be upfront in saying that his father is one of the greatest performers of all time.
Much like his father, Axle owes a lot of his success to his grandfather Johnny "Diamond" Dillinger.
EARLY CAREER & TRAINING
Axle's father Dominic Dillinger was a big influence on the career of Axle. Dominic was a showman, incredible on the microphone as he was talented in the ring. His father was recognized on a national scale wrestling in front of record setting crowds in the mid-70's to early-80's. Being considered one of the greatest showmen of his generation and one of the most charismatic superstars of his time Dominic cemented his legacy in the sport of professional wrestling. Axle looked up to his father despite having a deep resentment towards the man. The two don't get along very well and neither one will admit to a fault.
His trainer was his grandfather Roman "Diamond" Dillinger. Diamond wasn't the average trainer and often used unorthodox practices on his students.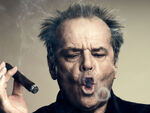 Being his grandson, Dillinger was often harder on Axle than he was anyone else that he would train. Vengeance was by far the most talented athlete and wrestler that his grandfather had ever trained. Even surpassing his father's talents. The two often butted heads due to Vengeance's stubborn nature and overly rebellious attitude. But no one can deny the fact that Diamond's training methods paid off due to the success that Dominic Dillinger and Axle Vengeance had in the ring.
Cutting his teeth in the independent circuit Axle garnered much praise from his daredevil tactics and his quick wit.
His brother Roman was coming up under his wing and the two of them started a tag team together called the "Dillinger Boys" playing off the outlaw sounding name both brothers took on the bad boy personas. Despite their success together as a team, Axle was the standout.
Being venomous on a microphone and overly controversial Axle catapulted himself into the limelight across the internet. Through word of mouth the world was buzzing about the young kid from Hollywood. It was only a matter of time until the big leagues came calling his name.
RWF
During his long stint in RWF (Royal Wrestling Federation) Axle climbed to the top in the first money making federation he had every been apart of. He captured his first intercontinental championship against Jet who Axle easily dominated for the title which was his first piece of prime gold. He held on to the belt before losing it to his eventual tag team partner Angel. Angel and Axle went back and forth constantly battling each other before shocking the fans and teaming up to form The A-Team. Once they became a team they were unstoppable in the RWF mocking their opponents and becoming 4 time tag team champions with the longest tag team championship reign in RWF history as well as the most successful defenses. Being on top of the world Axle was informed that if he did the owner Johnny V a favor he would get his world title shot against X-Tinc. After much thought Axle agreed and to the surprise of everyone Axle turned his back on his long term friend Angel laying him out in the ring and letting Johnny V's boys beat Angel to a bloody mess. Axle wasn't regretful when confronted by Angel who Axle once again laid out. After doing Johnny V's bidding Axle received his title shot against X-Tinc and won his first ever World Heavyweight Championship.
He was the man on top of the world in RWF no one wanted a piece of Axle who would take out anyone in his path to keep that title around his waist. He became paranoid of his belt as images of darkness and a voice saying "Axle I'm coming for you" would interrupt each of his matches. He began to attack anyone who looked at him funny accusing them of being the ones who threatened him. He was lost and didn't know what to do, later on it would be revealed that the man who was behind the threats was a man new to the RWF Diablous. Diablous tore Axle apart in the ring and took his title. Diablous and Axle went back and forth in a fierce number of matches in a rivalry that was one for the ages ultimately ending with Axle getting the best of Diablous.
The man who Axle had betrayed came after Axle once again but this time Angel had his own agenda and wanted the title for himself. The engaged in a series of mind games having Angel get the better of Axle. Angel began to duck Axle and refused to give him a title shot and claimed Axle needed to prove he was worthy. After hearing the news Axle became enraged but nonetheless he worked his way up the ladder once again. His hard work entitled him a shot at the title in which Axle took at what would be RWF's final PPV. Axle came out victorious becoming a 3-time World Champion and RWF's final champion as the company was forced to shut down shortly there after due to financial constraints.
RWF Accomplishments:
Heavyweight Champion - 3x
Intercontinental Champion
Tag Team Champion - 4x
2001 and 2002 Wrestler of the Year
2003 Rumble Winner
2004 Feud of the Year
2006 HOF Inductee
HFW
Signing with Hardcore Fucking Wrestling Axle Vengeance was the first to openly admit that he signed with the company because of the hype behind it and the money. It wasn't about the championships anymore it was all about the money for Axle V.
Coming in as a big time free agent Axle ran through the competition and worked his way right up to the world championship match. 
Having some issues with working with management Axle was starting to lost interest in professional wrestling as a whole. He started to play music and fell in love with it more so than wrestling at that time in his life.
Looking at himself in the mirror Axle knew that if he was doing it for the wrong reasons he needed to leave the game. Before the pay-per-view match Axle pulled an Axl Rose, he didn't show up to the match. Vengeance appeared via satellite to inform the crowd that he would not be there. Needless to say Vengeance was forced to pay HFW after they filed a lawsuit against the young wrestler.
EVW
While piecing together his band Axle worked a few gigs for EVW wrestling part time by working feuds with a few of the local talents in East Virginia Wrestling. 
Vengeance worked a feud with a man named Captain Mustard, Axle knew he just couldn't stand the business anymore. 
Finally having enough and getting his band signed to a record label, after a ton of leg work, he completely walked away from the sport. No big goodbye and no grand exit, nothing. Axle simply faded into the darkness and wasn't heard from for a few years.
VWF
After being out of the wrestling scene for quiet sometime Axle joined the V.W.F in early 2007. He started there with no one on his side and just an outcast. Thrown into a dark match on a PPV Axle was put against Tommy Phoenix, Colby G. He failed to win the match as the young Tommy Phoenix pinned Colby G while Axle was outside the ring. Distraught in who he had lost his debut match Axle drank heavily and began to doubt himself. Even at a young age he thought the ring rust had possibly gotten the better of him. After much thought he regathered himself and trained harder then ever to get back on top of the wrestling world.
Vengeance became the United States Champion after defeating Leon O'Connell. They fought toe to toe after much heated confrontations between to the two. O'Connell struck first attacking Vengeance after Axle won his first match in his return to VWF. At Deadly Encounter the two would face off for O'Connell's US Championship. Vengeance would win the US Championship at the pay-per-view. After holding the belt for a record 90 days Vengeance would end up losing it to Tommy Phoenix.
A month after losing the US Championship Axle would be placed in a match against Illusion in a tournament for the new VWF Champion Axle showed his true power and ability. Forcing Illusion to bleed profusely Axle got cocky and Illusion had rolled him up to get the win. Now unsure what to do with himself Axle found himself back at the drawing board realizing he blew the VWF Championship shot.
When the management had realized Axle put on one hell of a show and the fans regardless of hating him had loved every minute of the match up. Axle was placed back in the tournament against the Silva and Keith Daniels. Putting on a dominant performance Axle pinned the Silva for the 1..2..3 and advanced to the championship match against none other than Illusion. Now 1-2 he was ready to beat Illusion this time vowing that he wouldn't get so cocky this time around and would plan on showing Illusion that HELL HATH NO FURY LIKE VENGEANCE!
Illusion had disappeared from VWF and was dropped from the main event at Golden Glory leaving the final match to be Axle Vengeance vs Keith Daniels. Vengeance seemed to have this match in the bag and was the odds on favorite to win the match. It appeared as thought Illusion's agent was smart in pulling Illusion out of the VWF as it took on many legal issues. Ronald Reyes the owner of VWF was in debt up to his neck and was forced to shut down the federation. VWF was hit with numerous lawsuits and Golden Glory was canceled leaving Axle as an uncrowned champion with no federation to call home. Later it was known that they had a final show that would be released on DVD for sale at a later date. Keith Daniels and Axle Vengeance had their match and Axle was victorious becoming the VWF Champion which didn't matter much to him since VWF was closed and that title was more so for bragging rights.
eVOLUTION WRESTLING
eVolution Wrestling had bought up VWF and inherited their contracts. Axle Vengeance was part of the few that eVolution decided to keep.
Knowing he was going to be alone in this thing and walking into a new company that he would be outcasted it was as if Axle was starting all over again. Like a rookie Axle felt out of place in eVolution. Running into a former VWF superstar Tommy Phoenix, Axle and Tommy began to form a bond, a friendship of sorts.
Working with guys like Tommy Phoenix, Ursa Majors, Bodzilla and Sid Finley...Axle started to lead a team of misfits that stood up against the rest of the eVolution roster. The five men together would go on to make their presence felt. The Outcasts were born.
During a singles match against Jeff Marksman, Axle Vengeance took a stiff kick to the head and dropped unconscious to the mat. He suffered a severe concussion and was forced out of action for six months.
With time away from the sport Axle trained and bulked up a little bit. When he would return to eVolution he was set to make a big impact. Teaser videos were shown to signify his return.
Two months before his set return date Axle Vengeance was informed that eVolution had filed for bankruptcy. Out of the job again Axle was forced to find another job again. It was getting taxing having to jump around for the last few years to find a steady place to work.
Meeting up with the rest of the members of the Outcasts, Axle Vengeance was informed by Ursa Majors that his cousin had a promotion that had been around for years and had a strong standing reputation. They offered to have them come down and see if they had what it took. While being insulted that Axle would have to "tryout" so to say, he knew he had no choice.
CFW
Along with his newly found friend, and his second family T.O.P (Outcasts) Axle had joined CFW to compete with the best of the best and solidify his name in the record books taking T.O.P to the TOP along with him. He captured the Television Championship as he defeated Levinator on September 5, 2007 on CFW TV. He faced off against Xerxes Demetrius Citizen on September 11, 2007 for his first television title defense. Axle and members of T.O.P began a rivalry with Dirk Bentley and Joey Reyes that had lead up to Axle's brilliant idea to bring Javier Reyes Joey's father back into CFW. Axle wanted to gain knowledge from Javier and have Javier help T.O.P rid CFW of Dirk Bentley and to help Joey Reyes become the good person she once was.
Not long after Javier was brought into the fold T.O.P was being taken out one by one by a man in a mask who seemed to be after Javier Reyes. Sid Finley was the first to be taken out and had to be hospitalized and his career was in jepordy. Bodzilla would be taken out next but only received a concussion.
Axle and Tommy Phoenix protected Javier Reyes in the center of the ring and called out Ursa Majors saying he was the one attacking everyone. When Ursa Majors defended himself along with Bodzilla they all turned the blame on Joey Reyes, Javier's daughter and long time nemesis of T.O.P. Axle went out of the ring to grab a chair, he hopped in and belted Joey Reyes across the face with the cold steel of the chair knocking her out cold. Tommy then grabbed the chair and busted Majors open with a vicious shot. Bodzilla got in Tommy's face wanting an explanation only to receive a shot with the lead pipe to the back of the head via Axle Vengeance. It was then that Tommy and Axle revealed they were working together the whole time and that they were CFW's Sovereign. They beat and blooded T.O.P then turning to Javier Reyes where they beat him like a dirty carpet.
Sovereign went on to dominate CFW after cutting their ties with the weaker members of T.O.P who were only holding them back. Sovereign went on to become Tag Team Champions which they would hold until the change from CFW TV to SCW. Axle Vengeance also held the Television Championship making him the longest reigning Television Champion in CFW history holding it for four months. Just as Axle Vengeance set his eyes on the World Championship which was held by Joey Reyes CFW shut down and SCW rose in its place.
SCW
SCW opened it's doors moving away from CFW to go on their own with their owner Terry Marvin. Axle Vengeance brought the CFW Television Title along with the tag team belts with Tommy Phoenix as Sovereign. SCW was a short lived federation as the fire just wasn't in Terry Marvin to keep going. Axle Vengeance and Tommy Phoenix were dominant as tag team champions and didn't lose their belts. Just as Tommy Phoenix was about to cash in his money in the bank to face Drake DeMarco for the Intercontinental Championship SCW closed depriving Sovereign's members from having two titles. Axle went MIA after SCW closed down and lost contact with his partner Tommy Phoenix.
XWF (UECW)
Axle Vengeance signed an extensive contract with an emerging federation called XWF after thinking long and hard about which federation would be best to further his career Axle has signed with XWF seeing the promise.
In his debut at XWF's Havoc on July 9, 2008 Axle Vengeance defeated Takashi Inmetsu to move on to the finals to crown the XWF Champion. Axle was set to square off against a former rival from CFW Drake DeMarco. The match was back and forth with both men being busted open, DeMarco would win the match thanks to Victor Vegas the GM of Rampage who made his presence felt by interrupting the match. Axle had been traded to XWF's other show Rampage a few days prior to his match at Havoc. This title match would be Axle's last match on Havoc. Being screwed by Victor Vegas had left Axle seeking Vengeance once again in his career.
Axle Vengeance came back from being screwed by Vegas to win the XWF Championship. He went on to be a successful champion until both Rampage and Havoc brands joined back into one. Being a champion, an undisputed champion had to be determined so it was set...Beach Brawl a triple threat ladder match. XWF Champion Axle Vengeance vs XWF World Heavyweight Champion Drake DeMarco vs #1 Contender Lionheart. All three men battled it out for the title and Drake DeMarco would come away with the victory as the belt was within Axle's grasp and Drake snatched it away from him. The two of them would engage in a heated rivalry over the next few months.
Drake DeMarco was giving a speech thanking the fans who supported him during his struggles and that his victory at Beach Brawl was dedicated to them. Just as DeMarco was giving thanks Axle Vengeance appeared from the crowd attacking DeMarco and throwing him off the stage onto the concrete floor. Fracturing his vertebrae DeMarco's career hung in jeoprady as he spent time in the hospital trying to rehabilitate himself. 
Vengeance would go on to run XWF becoming the most dominate figure the federation had ever seen. The moment he shattered DeMarco would forever go down as the biggest HOLY SHIT moment in XWF history.
XWF would suffer a lawsuit forcing them to change their name to UECW. With everything going on in the legal department XWF/UECW needed to change their appeal. Axle Vengeance fed up with politics and not getting the money he felt due he left the company.
UCW
While still putting in work in XWF/UECW Axle was called upon by a man he had run into at a local wrestling event...Samuel Hessingstock. The two of them met at a local Indy event in Los Angeles, they began to talk and Samuel had asked Axle for a favor. Sam was starting up a faction that was set to be a dominant one and he wanted Axle to join up with him in the place that Hessingstock had signed up with, UCW. Naturally being the competitor he is Axle agreed and made a shocking debut surprising fans all over the world with his run in helping his new faction gain leverage. Vengeance demolished Diego Estrella with the help of Randall Raines allowing Raines to pick up the win over Estrella. Diego would be sidelined with broken ribs and torn ligaments in his knee. Sadly Diego would never wrestle again. Axle Vengeance and Randall Raines became teamed up with one another while Samuel went on his quest to capture the UCW Championship. The three men slowly but surely began to make an impact. Randall and Axle never once saw eye to eye but respected one another's tenacity.
UCW began to fizzle out as veterans began to file out and the interest just wasn't there anymore with the fans. A lot of the wrestlers went over to IWX to continue some of the rivalries and continue to display their talents.
IWX
In IWX Axle Vengeance came out and was forced to battle his once friend Samuel Hessingstock. In a classic match the two men pushed each other to their limits with Hessingstock coming out on top with a lot of controversy behind the victory. He fought hard to get back on the winning streak after the loss to Hessingstock as they no longer aligned with one another.
On November 9, 2008 Axle Vengeance won the IWX Pure Championship and was a proud champion daring anyone to come at him and his belt. One man answered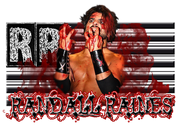 that challenge...
Randall Raines. The two that never saw eye to eye would engage in a vicious rivalry that went personal as well as extremely violent. They laid it all on the line fighting to a draw both leaving themselves feeling unfulfilled and covered in blood. It was an epic match with a possible match of the year nomination.
A month later Axle Vengeance ran into legal trouble and IWX was forced to part ways with Vengeance. He packed his bags and headed back to XWF which was given a new makeover and a new name...UECW.
UECW
Upon his return to UECW Axle wore a mask and harassed the current UECW talent on a regular basis. Tearing up locker rooms and verbally lashing out at each and every one of them. There was nothing the superstars could do to a man not under current contract. He continued to taunt them and make threats to them. Laughing in the faces of the talent Axle aka Unknown brought in a couple of his close friends who would help him terrorize the back. The wrestlers were in uproar constantly complaining to Mike Nelson to no avail. Eventually Unknown signed a one match contract to enter the Xtreme Rumble and every superstar was dying to get their hands on him. He walked out onto the ramp and stood there for a moment glancing around at the crowd before removing his mask to reveal that it was indeed Axle Vengeance. He hit the ring full speed cleaning house and eventually winning the first ever Xtreme Rumble in UECW history.
After making his return with his brothers in arms
Ace Static
and Vikktor Creed they became one of the most dominant factions UECW had ever seen. One thing wasn't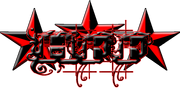 cutting it though, that one thing was Vikktor Creed and his lack of effort.
Ace Static
and Axle both agreed that Vikktor wasn't pulling his own weight around therefore the two men beat him viciously and sending him to the ER forcing him to retire from wrestling. The two members left from HFF (Hollywoods Fucking Finest) brought in two new members to the group. They brought in Damien Drake and Krystal Meth and the foursome dominated UECW in every aspect winning every piece of gold that was possible.
Due to his win at the Xtreme Rumble Axle ensured himself a shot at the UECW Championship against Alex Storm. The unmatched youngster didn't stand a chance against the momentum that Axle was carrying into the match. Axle was undefeated and Alex Storm had just come off of a loss to Ace Static. In a violent match that Axle could've ended at any moment he continued to beat the life out of Alex Storm and take his belt forcing Alex Storm to leave UECW out of fear.
HFF continued it's dominance in the wrestling world becoming the hottest wrestling faction in the history of the sport. You loved to hate them and it was that simple. The groups antics continued as tension began to rise between Axle and Ace. Both men wanted to be the star. Both men wanted to be at control of the faction they couldn't share it.
HFF continued their winning ways until James Jonas (HFF's Agent) tried to hold the group and their contracts out wanting more Money from Michael Nelson. Mike refused and then the group split.
PRIDE WORLD WRESTLING
Once HFF left UECW a lot of the members followed. Some say they were jumping a sinking ship but others did it just because HFF were trend setters however. Many of the people moved to PWW. It is where Dante Von Angelo created his own company. Around this time: Axle's best friend and current faction mate Ace Static found himself in hot water getting arrested. It was from that moment HFF wasn't as much a cohesive unit as once previous.
Either way Axle Vengeance figured with this being a new company why not secure his name in the golden archives. Axle threw his name into the PWW World Title race. For weeks Axle began to fight his way up the ladder in PWW's first tourney. Some could call it a true Rags to Riches story with PWW coming from nothing. It is from that moment AV and Ace Static's sister Krystal Meth became an item. Krystal Meth began coming to the ring with AV, holding the ropes for him and basically doing anything AV wanted. One of the better PWW moments was when AV had Krystal Meth make him and a special friend a 5-course meal as she was shining his boots. Many believe the 'special friend' was going to be Ace Static but Ace was still serving his sentence so beyond popular belief the special guest was "Tassy" from UECW tag team fame.
Many believe it was at this point Ace Static snapped turning into the monster he is today. Following that segment Ace Static began sending hate mail to AV. The mail was first took as a joke from AV. He brushed it off as he secured his way into the finals for the PWW World Title. Axle Vengeance was set to square off against OMEN as PWW's first pay per view Honorbound. Prior to AV's match at PWW's biggest ppv he decided to pay his bestfriend Ace a visit. During the visit Ace Static sat there across from AV not saying a word. During the match up Axle Vengeance had it won.
At Honorbound Ace Static made a huge surprise by returning and screwing over his former best friend Axle Vengeance. The two men went at it exchanging blow for blow at what looks to be one of the most heated and intense feuds ever to grace professional wrestling. These two want blood and will do anything to make the other pay for whatever it is they have done to one another.
The following week on Revolution we saw things get way more heated between Axle Vengeance and Ace Static. Axle got some payback on Ace but Ace wasn't done and at the end of the night he had busted Axle open once more and was laughing about it. Ace has clearly lost his mind and no one can really predict what he will do next. These two men are going to end up killing on another and you can't even watch the violence these two take part in. Truly
this feud at this point has become personal. The more Ace Static got pissed the tighter AV and Krystal Meth seem to get.
May 26 was a major part in the Ace Static/Axle Vengeance feud. Dante Von Angelo announced Axle Vengeance vs Ace Static... in a prison match!
This is a match that many have been waiting for and it sure as hell plans to not disappoint. We have Axle Vengeance going up against former best friend and new rival Ace Static in a battle that will be of epic proportions. Blood will be shed and two bodies will be beat to hell in this one of a kind match. A steel cage with its top wrapped in razor wire with four men on the outsides preventing you from escaping like prison guards is a recipe for disaster. Everyone will be watching this match closely and we'll see who comes out on top. This match is not for a title but it's for pride, and what better place to hold a match like this then PRIDE WORLD WRESTLING. This is the only match in history Ace Static and Axle Vengeance ever had and it followed through to a no contest. Both contenders were knocked out in pools of their own blood.
The feud culminated at PWW's third ppv BLxCK_xMaS. It seemed after the "Red Dawn" match up Ace Static vanished. Ace was home nursing injuries when AV and Krystal Meth literally became one. They were PWW's Bonnie and Clyde, after Axle Vengeance beat Kendrick Kollins in the mainevent he dropped down to one knee and proposed to Meth. Before she could give AV the answer, out of no-where Ace Static arrives and does the unthinkable. He boots his own sister in the gut and Axle and Ace attack Krystal Meth as Damien Drake and Jack Savage kept security out of the ring. The beating AV and Ace put on Meth was so horrific. People in the audience were so offended they hooped the rail only to get beat down by Ace and Axle. The events that happened there are the reason PWW was kicked off of their
TV deal.
PWSR
Axle and Ace both moved there only to destroy every tag team that was put infront of them. They won the Tag Titles, never losing a match the duo was spilt up when Ace Static left the company so they were only to be stripped from their titles that they cared nothing about.
With some backstage beef that had been brewing between company face Daz, Vengeance and Daz simply didn't like one another both in and out of the ring. Daz accused Vengeance of working too stiff and being out there to hurt someone. Vengeance openly admitted that was exactly how he fought and if he couldn't handle it then he should leave the business. Daz and Vengeance would agree to a match which Daz put up his Intercontinental Championship on the line against Axle's PWSR contract. The two fought a grueling hour long match in which Vengeance would be victorious. Axle threw the IC belt in the trashcan of the PWSR parking lot the night he won. Giving the finger to the entire roster and the entire company Vengeance left vowing never to return.
SAN QUENTIN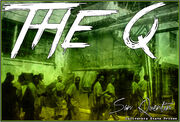 Axle was arrested for a parole violations and sentenced to do what his best friend Ace Static was forced to do, spend time in San Q. He would serve his time in San Quentin being treated like all the other inmates, in general population. Vengeance would be made in example out of the by the judge. He would be sharing a roof with blood thirsty murders, rapists, gangsters and addicts alike. Axle knew it was a dog eat dog world and survived in prison due to his tenacity and violent temper. During his stay he wrote a letter that was published all over the internet and different wrestling reporter sites.
A message from Axle:
"Still locked up I'm working on a way to get out of here. It's a fucking madhouse but I will not give up on getting my freedom once more. I will not be punished for my sins. I will not show forgiveness for what I've done in my past...I will only embrace it. The clock continue to tick on the corroded walls of this prison and I continue to grow tired of waiting in the darkness to unleash my fury once more. The time will come when I can deliver my message once more. These iron bars shall not keep this beast contained. Mark my words I will be back..."
UECW
Upon his release Axle Vengeance contacted Ace Static. Ace and a masked Axle Vengeance attack Corey Bull delivering a message to Ace Static's number one contender that you never mess with a member of HFF. Ace and Axle demolished Bull and then went on to make a mockery of UECW president Mike Nelson. Once Axle Vengeance announced it was him the place went nuts.
"This night was a great night in the life of Axle Vengeance. I have made my epic return to the ring in UECW. Siding once again with my great friend Ace Static we destroyed Corey Bull and bid farewell to a worthless piece of shit in Mike Nelson. It was a grand night and the fun continues next week when I get to take on a familiar face in Jack Savage. Next Monday I will show the world how vicious I truly am."
Going into the match, Jack wanted to lay down for his long time idol. AV let him lay down as AV stomped on Savage's face numerous times before special referee Ace Static made the count. Post match Ace Static give Vengeance the No Limit title that he was holding as a welcome back gift you could say. 
After holding the No Limits Championship for months Axle Vengeance would forfeit the title over to Michael Nelson after Nelson complained about Vengeance's morals. Vengeance was tested for drugs and tested positive for various painkillers as well as cocaine. His reckless attitude and self-destructive path forced Mr. Nelson to take action. Vengeance was suspended for nine months where he would eventually voluntarily enter a rehabilitation program paid for by UECW. Vengeance would have a farewell match in which he put his career on the line against Alexander Remington. The two put on one of the most incredible displays in the ring that had ever been seen in UECW history. Bringing the house down for one last time Vengeance had an amazing curtain call losing to Remington.
Being in rehab didn't last long for Vengeance. He checked out after a month and relapsed heavy. Vengeance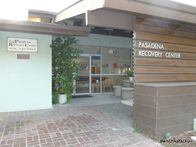 collapsed in Hollywood while walking down Sunset Boulevard. Many doctors weren't sure if he was going to live or die that night. Pulling through and making it out alive Axle was placed in custody for violating his parole and sentenced to be incarcerated for two years.
While serving a year in prison Alex Dillinger would be released on good behavior. Becoming a family man in the process was a change for Axle. His girlfriend and former UECW employee Ashley Valence was pregnant with their child when he was in prison.
Becoming a father was very different and challenging for Axle to adjust to. He tried to return to the ring at the beginning of 2011 but found his heart just wasn't in it. The ring rust and distractions not being able to train properly had lead Vengeance to withdraw his return to the ring. Despite the pleas from fans across the world and from UECW management Vengeance retired from the ring. Staying busy and working for UECW Axle handled some talent relations as well as training newer superstars preparing them for their UECW debuts behind the scenes.
UECW closed its doors and Vengeance would step away from the business taking care of his family and playing the dad role.
IWF
The Return... Axle Vengeance would return to professional wrestling on December 15, 2012. Being away from the ring and being imprisoned for a year Vengeance was primed and ready to make his return. Aligned with Corey Casey and The Empire Vengeance would lead The Empire into a much darker frame of mind. Fully backed by Corey Casey Vengeance would wage war with Steel Angel defeating him in singles competition at Brandon Macdonald's HOF special Battlegrounds.
During Brandon Macdonald's speech Vengeance would make an appearance after making short work of Steel Angel earlier that night. Vengeance stated that Brandon didn't belong in the Hall of Fame and didn't even have the worthy credentials to be placed in a prestigious hall. Challenging Brandon to a match at the New Years Evil he successfully got under his opponents skin causing Brandon to accept the match.
At New Years Evil Vengeance and Brandon Macdonald would face off in what would be Macdonald's final match in IWF. Main eventing once again after being away for over a year Vengeance looked to be in amazing shape. Squaring off in a blood soaked match the two men left it all in the ring with Vengeance taking everything Brandon had to offer and coming out with the victory over (in his mind) the false Hall of Famer.
Feeling the ill effects of the grueling match with Brandon Macdonald the night before Vengeance was forced into a match. At Battlegrounds Axle faced off against young up and coming superstar Gordon Fury. Despite his best efforts Vengeance would be distracted by Alexander Remington's entrance music allowing Gordon to capitalize and pick up the win.
A furious Vengeance would rant and rave the following week begging Remington to cross him again. Remington vs Vengeance II would take place at Rising Monarchy. On Battlegrounds Vengeance squared off against Ryan Apollos crushing his skull in with his boot picking up a quick and easy win proving his point that a focused Vengeance cannot be stopped.
Leading up to the PPV Vengeance was placed in a street fight against Parker Wayde. Parker was thrown out of The Empire by Corey Casey's word. Vengeance was the man to beat Parker to a bloody pulp putting him on the sidelines until his return and their inevitable matchup.
The street fight would take place on Battlegrounds proving that Vengeance was still a workhorse competing in high profile specialty matches week after week. Losing to Parker Wayde Vengeance had to clear his mind and rethink things knowing that the pace he was going at would burn him out quickly.
As Rising Monarchy loomed on the horizon Vengeance was prepared for his date with destiny, the moment that Corey Casey had promised him...Remington's head on a silver platter. Facing off against the man that retired him from UECW Vengeance was prepared to do his worst to his foe.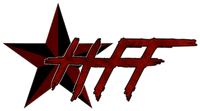 In a shocking turn of events the triple threat no disqualification match led to the reemergence of HFF (Hollywood's Fucking Finest). Damien Drake and Ace Static would come through the crowd and help Vengeance to beat Parker Wayde to within an inch of his life. Despite the boos and protest from the fans hurling garbage HFF made their return and in dominant fashion. The twists didn't end there. They continued on as HFF would throw Parker Wayde in the ring to Remington who would in turn pin the fallen Wayde for the victory to retain his championship. Remington would join back with The Empire and HFF had sided with The Empire as well.
Battlegrounds 65 would be the setting for Ace Static and Axle Vengeance to return as a tag team together once again. HFF faced off against Neart le Cheile (Tim Patrick and Sean Libby). In a well contested match HFF would win the IWF Tag Team Championship belts that had just been brought back to the company merely days before.
Representing HFF and The Empire Axle Vengeance and Ace Static remain as the tag team champions set to take on both Tim Patrick and Sean Libby in a rematch along with Flex Johnson and Desmond Young. The three teams will meet together in a Tag Team Pyramid Match.
HFF would retain their titles and go on to prove their worth as a tag team once again. At the Ascension pay-per-view Axle Vengeance walked out on Ace Static stating that Ace needed to up his game or else he would be kicked from HFF. Ace lost to both Parker Wayde and Steel Angel for the tag team championships. 
After being injured by Corey Bull on Battlegrounds 72 Axle Vengeance competed against Storming Raven in a Flaming Dumpster match. Overly intoxicated Vengeance fell into the dumpster and then Corey Bull proceeded to come out and crash the party. Bull would decimate Axle Vengeance injuring the superstar's ankle and knee.
Vengeance would be out of action for the rest of IWF's World Tour. Upon his return to the ring Axle Vengeance did a lot of soul searching.
Getting in touch with his roots and embracing his city, Los Angeles, Axle Vengeance also took on his Grandfather's moniker deciding to implement a diamond logo. By changing his ways of life and really getting his head on straight. 
Vengeance would return to the ring at Homecoming after a few videos to tease his return were released. He came back to the ring dropping his stage name Axle Vengeance and instead going by his birth name Alex Dillinger. 
Dillinger would go on a winning streak and finally hitting his stride once again. 
On a full head of steam it appeared as though Alex Dillinger would be in line for an IWF Championship match in the very near future. Everyone had gotten behind Dillinger and the fans had fallen back in love with their one time fan favorite turned ultimate bad boy.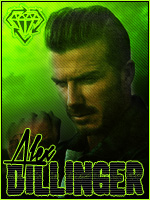 Always the wise veteran Dillinger played his cards right and finally got his shot once again despite Alexander Remington being involved in the match as a last minute adjustment by Corey Casey. Dillinger and Casey would exchange in a war of words leading up to the number one contendership match for the IWF Championship at Battlegrounds 75.
In front of a sold out crowd at Madison Square Garden, Alex Dillinger defeated Tim Patrick, Sean Libby, Gordon Fury, Steel Angel and Alexander Remington in a six pack elimination challenge to become the number one contender.
The world was buzzing as Alex Dillinger was set to take on Ethan Cage at IWF's pay-per-view Isolation in his hometown of Los Angeles, California. Ethan Cage would attack Dillinger's knee furthering his injury picking up the win. Corey Casey would come out and take Dillinger out after Dillinger had mocked him earlier in the night when Alexander Remington lost his match thus Corey Casey being fired as Chairman of the IWF.
On Battlegrounds 78 Alex Dillinger aka Axle Vengeance gave his final goodbyes in front of friends and family in Anaheim, California.
Battlegrounds 79 saw Alex Dillinger be announced as the new Chairman of the Board for Insurgency Wrestling Federation, replacing Corey Casey.
RETIREMENT
Dillinger had developed IWF into a gigantic company with many different avenues of competition as well as a huge influx of talent. The talent that worked for IWF during Dillinger's stint as the Chairman have gone on to have huge success.
MOVESET
|-Standing Moveset (Strikes)-|
1.) European Uppercut
2.) Asian Spike
3.)Japanese Insiguri kick
4.) (Running or Step-up) Enziguri
5.) R-15 (vicious kick)
6.) Knife edge strikes
7.) Series of stiff knee strikes
8.) Savat Kick
9.) Side Salto
10.) Enzui Lariat

|-Standing Moveset (Grapple)-|
1.) Airplane Spin Drop
2.) Cradle Pile Driver
3.) Double Underhook DDT
4.) Michinoku Driver
5.) Japanese Arm Whip
6.) Lateral Press into a Jaw Breaker
7.) Kitao Driver
8.) Mexican Arm Drag
9.) Nodawa Bomb
10.) Chono Corner Kick

|-Ground Moveset (Strike)-|
1.) Orihara Moonsault
2.) Double Foot Stomp
3.) Reverse Grape Vine
4.) Side Salto
5.) Side Kick
6.) Somersault Senton
7.) Fist Drop
8.) Yoshiro Tajiri Round House
9.) Double Kick to the face
10.) Abise Guiri (rolling kick to the head)

|-Ground Moveset (Grapple)-|
1.) Surfboard Chin Lock
2.) Jujigatamae
3.) Wakigatamae
4.) Upside Down Indian Leg-Lock
5.) Carotid Choke Technique
6.) Chin Lock w/ Body Vice
7.) Triangle Choke
|-High Risk Moveset-|
1.) Asai Moonsault
2.) Corkscrew Moonsault
3.) Corkscrew Plancha
4.) Flying Hurracanrana
5.) Missile Dropkick
6.) Monkey Flip
7.) Somersault Plancha
8.) Somersault Senton
9.) Springboard Splash
10.) Springboard Plancha
11.) Springboard Spin Kick
12.) Springboard Dropkick
|-Finishers-|
The Break Through - Powerbomb to Double Underhook Facebuster
Fallen Dreams - Swinging Sideslam to Reverse STO
|-Trademark Moves-|
Springboard Wheel Kick
Corkscrew Splash
Muay Thai Clinch Combo
Ad blocker interference detected!
Wikia is a free-to-use site that makes money from advertising. We have a modified experience for viewers using ad blockers

Wikia is not accessible if you've made further modifications. Remove the custom ad blocker rule(s) and the page will load as expected.