Back 2 Roots is an annual pay-per-view event produced by Extreme United Wrestling, which started in 2007 and is held in February. Back 2 Roots often features more "hardcore-oriented" matches in order to stick to the EUW's older hardcore roots.
Results
2007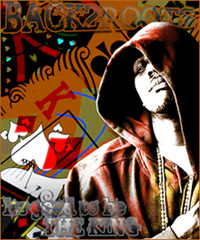 Back 2 Roots 2007 took place on February 19, 2007 at the Thomas and Mack Center in Las Vegas, Nevada.
Joey Sosa defeated Lee Knox, Master DEDman, Diabolik, Joe Dark, Ringmaster, and Kinomortis in a New Blood Battle Royal

Joey Sosa threw all of his opponents over the top rope to win.

Kassie defeated Jessica Helm and Britney Britney in a Diva Showcase Match

Kassie pinned Jessica Helm.

Larry Wopat and Cameron Mann defeated Rob Kelleher and Matt Shield (c) to win the EUW Tag Team Championships

Larry Wopat pinned Rob Kelleher after a Bank Shot.
Joey Sosa interfered with a steel chair in favor or Larry Wopat and Cameron Mann.

Warrior defeated Phillip Storm, Christian Stephens, Jeff Vicious, Billy Suicide, and Jeremy Sterling in a Downpour Elimination Match
King Carter defeated Seamus Corcoran (c) in an Anything Goes Rules Match to win the EUW World Championship

King Carter won after a King Cutter.
Ad blocker interference detected!
Wikia is a free-to-use site that makes money from advertising. We have a modified experience for viewers using ad blockers

Wikia is not accessible if you've made further modifications. Remove the custom ad blocker rule(s) and the page will load as expected.