Black Flash
Statistics
Real name
Mike Kingston
Ring Names
{{{names}}}
Height
1.85 m
Weight
80 Kg
Date of birth
1984
Place of birth
Kingston, Jamaica
Date of death
{{{death_date}}}
Place of death
{{{death_place}}}
Resides
Bucharest, Romania
Billed from
{{{billed_from}}}
Trainer
Current
federation(s)
IFF, W365, WRM
Previous
federation(s)
Indyz
Handled by
{{{handler}}}
Win/Loss Record
{{{winloss_record}}}
Debut
May 2008
Retired
{{{retired}}}
Early Life
Black Flash is a Jamaican professional wrestler. Before becoming a wrestler, he was a Jamaican sprinter and that's why he is so fast in ring today. He was born in 1984.
It was increased with the idea that wrestling is dangerous and that will never be a wrestler. But not quit. At 20 years began in indyz having a series of 15 wins in a row until a match that was destroyed by an opponent. It was injured on an unlimited period of time. He thought that everything was finally here with his career... but it was not like that. After 4 years that has not put a foot in any of the wrestling ring, IFF take an extended hand of help and he accepted it.
Career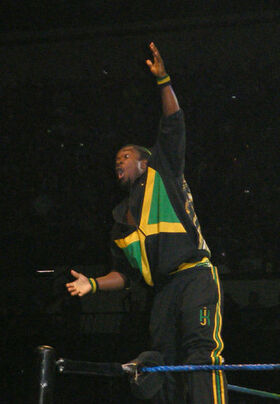 In wrestling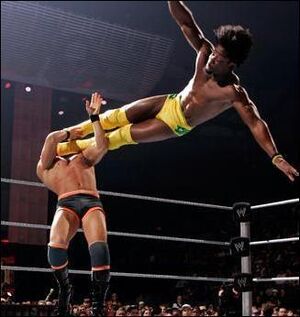 Championships and accomplishments
Personal life
External links
Ad blocker interference detected!
Wikia is a free-to-use site that makes money from advertising. We have a modified experience for viewers using ad blockers

Wikia is not accessible if you've made further modifications. Remove the custom ad blocker rule(s) and the page will load as expected.