BuckySkyler
Talk

0
11,353pages on
this wiki
Bucky "Enigma" Skyler
Statistics
Real name
Bucky Gregory Skyler
Ring Names
Bucky Skyler
Height
6'1"
Weight
225 lb.
Date of birth
July 8th, 1980 (Age 32)
Place of birth
Atlantic City, New Jersey
Date of death
{{{death_date}}}
Place of death
{{{death_place}}}
Resides
Dallas, Texas
Billed from
Dallas, Texas
Trainer
"The Birdman" Percy Waits, Jason Stylez
Current
federation(s)
SPJW
Previous
federation(s)
BFF
uWo
NLCW
CWF
UFA
UWF
CW
GEW
FTW

Handled by
{{{handler}}}
Win/Loss Record
{{{winloss_record}}}
Debut
March 12th, 1996
Retired
{{{retired}}}

Bucky Gregory Skyler (born July_8, [1]) is an American professional wrestler, known internationally by his ring name Enigma or Bucky Skyler. Currently is signed under long term contract with famed wrestling company Super Pro Japan Wrestling.
Skyler is a former multi champion in NLCW, uWo, BFF & UWF and has achieved considerable success during his reigns. He is nicknamed by most wrestling magazines as "The Human Horror Movie", as a part of his gimmick of playing a twisted pyschopath, who preys on his opponents weakness' of fear and intimidation.
Early life
Bucky was born in Atlantic City, New Jersey. The youngest child of three kids to parents Teri and Marcello Giodrano (former member of the Giodrano Mob Family). Teri Skyler met Marcello Giordano during her time as a female wrestling competitor. She gave birth to two daughters (Hannah and Kelly) during their relationship. But Marcello would die in a car accident and it would take Teri two years before she ever met someone else. She met William Skyler during her attempted re-emergence into the wrestling business and soon gave birth to her third child (Bucky). She never laid claim to very much in her career, she helped train a few other wrestlers but never won any titles.
Bucky's sisters are Kelly Giordano, 33 (Kelly Rein) and Hannah Giordano, 36 (Hannah Galen).  
Teri helped train her two daughters (Kelly and Hannah) to become wrestlers but her only son Bucky was trained by one of the wrestlers for the Ultimate Wrestling Organization. Teri has seen all three of her children grow up to become wrestlers, she's been said to be happy with how Hannah turned out. Overly joyed with how Kelly turned from drama queen to a well trained female competitor. And extremely proud of Bucky as he went from being unknown to any company to the main eventer he is today.
Career
BFF - Brutal Fighting Federation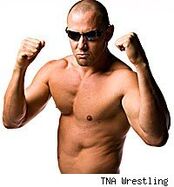 COMPLETE UNKNOWN EQUALS INJURY?
Bucky made his debut March 12, 1996 in BFF as a complete unknown. But he made a huge impact by attacking their International Champion Bloodshot. He came from inside the crowd and attacked the champion who had no idea to who Bucky was or what was going on at the time. Thinking Bucky was a fan who got past security he hit Bucky in the knee with a steel chair, breaking his knee cap. BFF owner Benjamin Krozar was highly upset with his champion over his reaction and upset that he had to shelf a superstar he just spent money on bringing in from a rival company. Bucky would return six months later and he would take the International title from Bloodshot in his first match.
International Championship
Bucky would hold this title for only three months. His rival from his days in traing, David "Pitt" Olsen would be chosen to relieve Bucky of that title after Bucky violated his contract about working for another company while under the BFF banner. Bucky had accepted an offer to go over to Japan and work one show against Japanese superstar Taka Haseii, the match was considered to be the best the two ever did for two teenagers.
Brutal Fighting Federation's World Title Tournament
Bucky at the age of seventeen was garnering what many considered the chance of a lifetime when he was placed in this tournament. No one expected him to get out of the first round that night when he faced Brimstone. A man who stood 6'3 and weighed 365 pounds. Bucky's finishing move the "Move Of A Thousand Maniacs" was said to be unable to be used and he refused to try it. Bucky upsetted the big man when he caught him off guard with a crucifix pin and Brimstone argued the ref fast counted him but Bucky was clearly the winner. His semi-final opponent was Chris North, who Bucky wrestled almost to the time limit but won the match with a perfectly placed superkick to the jaw of North. In the finals Bucky would face Pitt, the match was said to be epic as they took it to another level but when Pitt put Bucky in a fujiwara armbar, the ref checked Bucky and then called for the bell and handed the title to Pitt. Bucky sat up in shock as he claims he never tapped out or submitted to the move. Camera angles proved that he never said anything or did anything to give the ref the reason to call for the bell. Pitt offered his hand in respect and in disgust Bucky walked away from it.
Bucky Skyler v. Brutal Fighting Federation
After the tournament Bucky refused to honor his contract by wrestling for the company. So it turned around and tried to sue Bucky over it. But an accidental oversight caused the company to lose the court battle as Bucky's contract had expired with the company a month before the tournament and he was working for them without a contract. So Bucky was handed a bitter sweet victory to retain his name and rights to his gimmick.
uWo - Ultimate Wrestling Organization
Dave McMillan takes a HUGE Chance
Dave McMillan the owner of a federation whose main attractions were the Stylez brothers (Cody, Jason and Zach) took a big chance when he went out and looked for new talent from around the United States. He found in his quest a handful of wrestlers who he molded into superstars, Ethan Andrews, Max Cameron, Greg Cage, Alex Jay, Damien Cross, Damien Hellfire and Bucky Skyler. McMillan who bought out the contracts of certain stars wouldn't admit to who he bought until his autobiograhy came out years later. (Cameron and Cage were the ones he spent money on)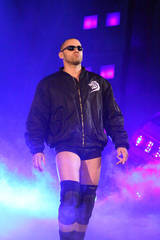 Bucky was brought in and quickly he adapted to a faster style and a quickly won his first championship in uWo. It would only take a year before the uWo was now depending on Bucky as their main attraction. No one expected a nineteen year old kid to be the top star in the company. He was even the youngest world champion, Jason Stylez was the youngest at twenty.
But just as Bucky was getting comfortable with the championship belt, Xero made his triumphant return from his injury, attacking Bucky and forcing him to accept his challenge. Culminating into a championship match at Extreme Consequencez 1999, Xero was looking to take the torch from Bucky and end his reign as World Champion. Bucky was looking to retain. But it never happened as Xero was triumphant in winning the title from Bucky who was pinned after he took a DVD2k2.
Bucky's career in uWo would come to an end when the company would fold. Like most of the other stars he chose to sit out his contract and get paid by the various owners who claimed to have the company. But after a few months of training and getting paid little to nothing he chose to sell his contract to the one buyer who wanted him from the beginning of the end of uWo.
uWo Hall Of Fame Ceremony
A year after it shut its doors original owner Dave McMillan opened up a Hall of Fame for the stars he felt were worthy enough to be in its hallowed halls. Bucky fell into that hall cause of his achievements by winning every uWo title in the uWo. Bucky was the very first GRAND SLAM CHAMPION in uWo history. Bucky had great battles with Phil Castle, Ethan Andrews, and The Prophet. Enigma was a charismatic character and was deemed "The Legend Killer" when he retired six uWo legends, one of them being Jason Stylez.
MILITARY BACKGROUND
In 2000 Bucky would enlist with the United States Marine Corp. He wanted to do this after losing a friend in a different country. His family felt that he shoulda just left it alone and go on with his life but he was set on going over seas to fight. During his training as a Marine, Bucky would learn how to become an excellent marksman to be able to be a sniper. He also learned various forms of martial arts and fighting techniques to use in case of hand to hand combat was encountered.
Judo, Jujitsu and Okinawan karate. Are the forms he learned, Bucky also earned a black belt thanks to training. Bucky's rank in the Marines was Private First Class.
In 2002 during a routine mission in Iraq Bucky was in a convoy that went through a town what was thought to be a deserted area, turned out to be an Al-Qaeda hideout. The convoy was hit hard with heavy artillery and various other weapons. During the fight Bucky had suffered a gun shot to his left shoulder, though it wasn't fatal Bucky was hit so hard by the shot that it knocked him to the ground with such force that he didn't have time to brace himself for hitting the ground so he was knocked unconscious. The government has kept what happened after the fight a secret cause of the nature of how Bucky survived. But Bucky has speculated that he was thrown into a mass grave or a death pit. He climbed out of it with what strength he had and with a knife he had in his boot, he killed four men with his bare hands and was wandering the desert for what seemed like forever.
Bucky was honorably discharged from the Marines on January 17, 2003.
NLCW - NO LIMITS CHAMPIONSHIP WRESTLING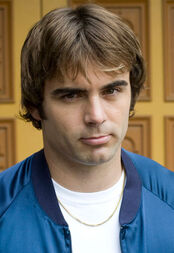 The Debut of Enigma In NLCW
Bucky's debut came at the expense of then current superstar Souless. Bucky interrupted his match and shocked the world when he announced to the world that he was now an NLCW superstar and that his first act of working for the company was to bring Ultraviolence to the company. A decision not made by Bucky but by the companies owner at the time, James Rockingwell. Feeling that Bucky probably had a lot of ring rust for being out of action for almost a year that this would be the best way for him to start out, to Rockingwell it was his way of making a great talent work at the bottom. To others it was a slap in Bucky's face cause they felt he should've been main eventing upon entering the company. Bucky's first match with Souless ended in a time limit draw. His second brought him the first of three Hardcore title reigns.
He would lose the Hardcore title to then World Champion Ethan Andrews, a rival from Bucky's uWo days. But Andrews reign would only last a week as Bucky would regain his title back on the following week's Avulsion. Many speculation at the time of that title swap was that Ethan Andrews had passed the idea of losing the World title to Bucky only to regain it a week later. But Rockingwell felt that it wasn't the right thing to do cause of Bucky's spot in the company. Many argue to this day that Rockingwell was purposely holding Bucky down cause he had a heated confrontation with Bucky years before Rockingwell even owned the NLCW. This stemming from the famed uWo/WWW Interpromotional Feud. Word has it that Bucky sucker punched Rockingwell for calling Bucky a "Faggot".
Bucky's second reign as Hardcore champ would come to an end at the hands of not a man but a woman. Justice Deveraux, would become the first female wrestler to win the Hardcore title. Though many never thought she was gonna win it, she proved all her critics wrong. But she did it via a Louisville Slugger, that's become her trademark, it took three shots to Bucky's head to put him down for the win. Bucky suffered a concussion due to the repeated blows he was forced to take and had to remain inactive for three weeks before he could return to the ring. During that time he tried to win the Television title from Sugar Shane Perry and came close to it. So close that Shane Perry refused to face Bucky ever again for the title cause he didn't want to give up his spot to someone who almost took it from him. Shane caught heat for it and paid for it later on down the road.
Bucky would cash in his rematch clause for the Hardcore title against Justice. This time it was a different story, he brutally destroyed her in the ring. He finished her off in the match with the 'Move Of A Thousand Maniacs" but capped it off by doing it off the top rope and through a table. The move broke her neck and almost paralyzed her. Bucky never knew of the happening during the match until hours later when he was called by best friend, Dillon Durst that Justice had suffered a career ending injury. Bucky not only regained his third reign but tacked on another legend to his list of retirements he caused.
Bucky would lose the title to up and comer Pact months later. Bucky did the match not by choice but by force, his refusal for facing the star is said to be the cause of his shortened title reign but Bucky didn't care. He was refusing to wrestle hardcore anymore by performing normal moves during the matches and pissing off fans by doing so. This would be the transformation Bucky was looking for when he decided to lose about 20 pounds and go after the Cruiserweight title.
Cruiserweight Title
Bucky's turn to lose weight and move onto the Cruiserweight division was a decision he made with the company. Long time friend and rival Alex Jay was even pushing for the match between them for the title. It took a month to prep Bucky for the match and he made the weight. At Conflicting Values 2005 Bucky and Alex Jay wrestled in their record setting ninth match in their storied feud and it ended in a best two out of three falls with Bucky taking the first and second fall back to back. Winning his first Cruiserweight title.
Bucky's reign as Cruiserweight champ was the second longest reign next to Rick Majors nearly two year reign as champ. Bucky faced every challenge for the title and beat them all, Rockingwell even went outside the company and brought talent from other feds to try and beat him for it. His suppose greatest example is Ursula. He found her during their international tour and thought she'd make a great Cruiserweight champ. But Bucky at first refused to just job to her feeling she really didn't prove anything by beating a handful of jobbers and a few divas. Angered Rockingwell set Bucky up so she could attack him with a crowbar that she targeted his knee with. Thinking she had won the upper hand she left herself open for an attack from Bucky who in spite of Rockingwell attacked Ursula's arm and fractured it. During her match with Bucky at All Hallow's Eve 2005 when she went for her finishing move, a spine buster, her arm broke and Bucky locked her in a crossface and practically snapped her arm again in two other places. The injury forced her submit and she now sits at home watching movies for a critic's review club.
Bucky's reign ended at the hands of good friend Matt Arren.
Tag Team Championship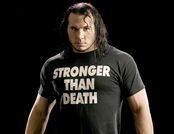 Bucky's first reign as tag champ came early on when he teamed with long time good friend Jason Stylez to face Center of Attention, Rick Majors and Derrick Lambert. Some say Jason used Bucky only to finally hand Rick Majors his first loss in NLCW. Their reign last a few weeks until they lost them back to Majors and Lambert.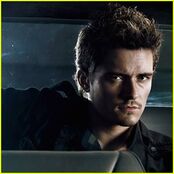 Bucky's second reign came when he teamed with Blair Black and faced then tag champs Dillon Durst and Chris Logan. the match ended when Bucky and Chris pinned together Dillon and Blair with sunset flips, forcing the ref to count the three for both pins. Unable to figure out who clearly was the winning team. Rockingwell was forced to come out and declare that both Bucky and Chris Logan were the new NLCW Tag Team Champs. First time in NLCW history the titles changed hands only from one wrestler to another while his partner retained it. Bucky and Chris are to this day still considered to be the greatest tag team ever in NLCW history as they faced and defended the titles against every challenge. Many of the other wrestlers said that no other two men had ever come off so good together as Bucky and Chris did. It was like poetry in motion, they followed each other's moves and backed the other up. But disputes over both men wanting to go on and become something more, the company split them apart and Chris went on to become World champ first, Bucky followed 2 years later.
Bucky's third reign came after he was betrayed by all of his friends in Anarchy, Inc.. Derrick Lambert and Kindred London went ahead and offered Tanya Black a chance at the titles and allowed her to find a partner. She found the right one, Bucky. Bucky took out every frustration on Lambert and London and helped Tanya win her second tag title.
Bucky would walk out on Tanya during a match against Jackhammer and Dark Prophet, forcing her to lose the titles to them.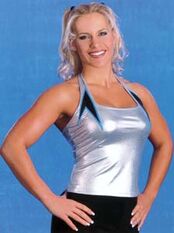 Bucky's fourth reign as the NLCW World Tag Team Champions would come by force. He would tag with his former rival Ryan Coleman and they would take the tag titles by force and proclaimed themselves as the champions. NLCW officials still to this day recognize them as the champions, even as there is no competition in the dead division. The titles are still in their poscession.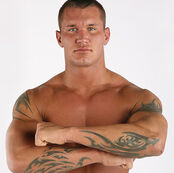 Bucky's 4th tag title reign came to an end after he chose to hand over his half of the tag gold so the NLCW could hold its first Tag Team Battle Royal, which would see the last two men standing be crowned the new tag champs. Coleman highly frustrated at Bucky over this became angered and refused to do the match. Bucky would wrestle in it and would be the second man eliminated that night at the hands of Stacy Jones, who caught the World champion off guard with a dropkick that sent him over the top rope and to the floor. The new champs would end up being Isaac Reynolds and Dominic Pericolo.
Television Title
Bucky first try at this title came when then superstar Sugar Shane Perry was champion but countless times, it proved effortless to wrestle it away from Perry. Many said that it had to do with backstage politics when Perry was around as it was proven that Perry had more swing then the World Champion of the time. But after a handful times of failing to win it from Perry, Bucky decided to move on and go after bigger game. Bucky was thrown into the first ever severe seven match, where both the American and Television title was on the line. Now the rules were thrown out the window when Champions Frank Merritt and Derrick Lambert were forced to defend their titles, first fall takes the Television title & second taking the American. The match was set for Slamfest 9. This match is said to be the match that would make Bucky who is today and that's a star, thought he never won either title in the match the NLCW officials were highly impressed with his doings in the ring that night. Performing like a true wrestler and not holding out like one person did. Bucky used the match to catapult his career.

The title would call back for Bucky when female wrestler Galaxy Akula offered an open challenge to anyone. Thinking she had no one in the back to face that night she was excited to have a night off but when Bucky's music went off the fans knew she wasn't going to get the night off. The match was considered to inapproiate for television thanks to the way Bucky pinned Galaxy, he pinned both of her legs on his shoulders and her feet behind her ears as he bounced his genitals off of her crotch area to win the match. His first reign would last a few months as he loss the title to Jason D'Angelo who chose to go under a mask to hide his true agenda and that was the tag titles.
Bucky's second reign as Television champion came when he forced then double champion Tyler Scott to face him and Rick Majors for both titles. Though Majors won the Cruiserweight title for a record third time, Bucky took the Television in the second fall of the match to win his second reign. It lasts a few weeks before he loses it to Fuel.
Bucky's third reign came when he wrestled then stable mate Isaac Reynolds, both were members of Anarchy, Inc., he defended his American title against Reynolds in the match also. In the first fall Bucky claimed the Television title for a record third time but Reynolds took the American title from Bucky. The match almost ended in a brawl between both men but Chris Logan reminded them that they were on the same page and needed to shake hands. Bucky's third reign would last five months as he defeated every challenge before losing the title to Jackhammer in their second meeting.
Rumor whirled around that Bucky was going to go after the title for a fourth reign but axed the idea as he chose to take a few months away from the ring to regather his thoughts and return to the company after a short break.
Bucky's 4th reign did come to a head but it was under the mask of being known as Tomax. He beat Jon Sloan in a match that wasn't aired on Avulsion due to the accident that happened in the ring. Sloan had caught his head on the edge of the steps and opened himself up, causing what was described as the most bloodiest moment in Avulsion history. Bucky's 4th reign came to an end after 4 months of holding the title when he faced Paul York and Ryan Coleman in the first ever Triple Threat Texas Death Match, he would lose the title to Paul York.
American Championship
Bucky tried various times in the past to win this title but never was able to until he wrestled Kindred London for the title. Their match was so close that the fans were sitting on the edges of their seats, a shocking ending saw London retain by holding Bucky's tights to win. Bucky refused to allow this title to escape him so he set off after it and after Tyler Scott won it from London, Bucky challenged Scott for it. In what was called a perfectly placed match between the two men, a mix of scientific wrestling and fast paced, high action wrestling. Fans were back and forth with the match until it would end with Bucky locking Scott in the keylock submission, "Anaconda Lock", Scott never tapped out but he passed out from the lack of oxygen getting to his head and the ref called for the bell when he realized Tyler wasn't coherent and purple. Bucky would reign as American champion until Bloodbath 2007 where he would defend the title against Phil Castle, Alex Jay and the Hardcore champion Michael Bessette. Bucky would lose the title to Alex Jay in the match.
There is some controversey over Bucky's first reign as American champion. His match with Phil Castle at Slamfest 10 was supposedly said to be billed an American title match. But the contract both men signed was failed to have been read by Phil Castle as it never said the match was for the title and Bucky was handed the belt back after losing it to Castle. The record books say after the stripping from Castle and handing back to Bucky is a second reign, but the truth is that he never really lost the title. So it remains his first reign.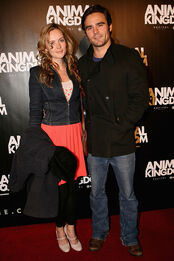 Alex Jay would lose the title to Frank Merritt. Everyone thought Alex would rematch for the title but an injury he suffered in the previous match with Frank was preventing it. He chose to walk away and sit out the injury, leaving the company without a challenger. Most of them afraid of working Frank cause of his wreckless abandonment for his opponents, they chose to look past Frank. Fearing he would be stuck with a title, the company was lost without a challenger, until Bucky stepped up. Bucky and Frank worked before and pulled off one of the most sick feuds next to Frank's previous feud of the time with Ethan Andrews. Bucky was in a car wreck thanks to Frank but that didn't stop Bucky. So the match was set Frank Merritt versus Bucky Skyler at Fallout 2007 but Bucky forced Frank into a "I Quit Match". Many said Bucky was insane for asking for this match. But that night the world was shocked when Bucky did the most incredible thing. He made Frank utter the words, "I Quit". Bucky's second reign came to end in August 2007 at the hands of Isaac Reynolds.
Bucky's third reign as American champion would come a few weeks before Road 2 Slamfest as he would cash in his 2007 Elevation X contract to face then champion The Punk. The match would last only a few minutes as Ryan Coleman helped insure Bucky's third reign as champion. His reign would last a few weeks as he lost the title to Dazz Hetfield in a controversial match.
Bucky Walks Out on NLCW
After the War Games match with Team NLCW defeating Anarchy, Inc.. Bucky was ousted by the group he fought the battle with cause they said he wasn't cutting it. Many questioned this move cause in the match Bucky almost ended it with the 'Anaconda Lock" when he locked it on Shane Perry and almost had him ready to tap until Chris Logan fell on top of the two and caused Bucky to break the hold. Many also claimed that Derrick Lambert and Kindred London should've been let go before Bucky. But it was for the best as Bucky would target his own best friend after this. But when it came time for the Highway 2 Hell match for the World title, Bucky was overlooked for Tyler Scott. Angered by the move the NLCW officials made, he refused to wrestle. When they threatened to release him, he walked away.
Bucky boarded the plane the night of Avulsion and flew back home to California, when contacted by Aaron Jennings about where he was. His answer was tell them, I'm done after September. Bucky did his angle where Chris would have Bucky buried alive by Frank Merritt and he was done. The company had decided to not to release Bucky but honor his request of letting him walk away to rethink everything.
With reports that Bucky was done with NLCW leaking around the internet, Bucky sat back and watched them say all kind of things. Some said Bucky had retired, became a movie star full-time, went back to CWF and even checked himself into rehab for an alcohol problem. But he was sitting at home in California with girlfriend Justice Deveraux. Bucky was watching a handful of horror movies when it dawned on him as he ran his hand through his long hair. What if he came back from the dead and painted his face like a ghost.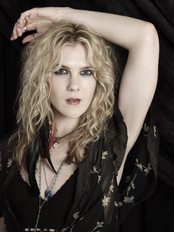 Bucky's Personal Life During This Time
Bucky's life was rough during this time as he was dealing with a relationship problem with one time NLCW diva Blair Black as she was leaving the company and wanted Bucky to leave with her. But like many have speculated Bucky was too deep into the NLCW business that many believe that Bucky was lost to Blair. So she chose that the best thing was if she couldn't convince him to leave she was going to threaten their future together. She was forcing him into situations that he lightened his load but couldn't tear himself away long enough to be with her. NLCW officials then saw an opportunity to cash in on another ruined relationship as Justice Devearux was returning to the company and they felt it was a good time to pair the former rivals (Bucky/Justice) up and run them as an angle where Bucky would eventually win her freedom from her then husband Ryan Coleman, (the couple would divorce during this time). But it was during this time together with one another that Bucky and Justice fell in love with one another. Bucky cheated on Blair with Justice and it sealed the end of his relationship with Blair when she found out. Bucky's life with Justice was a wild ride as her ex-husband wanted her back but she refused to return to him. Months passed as the couple stayed together through thick and thin, until Bucky proposed to her after returning home from England. She couldn't believe the nervousness on his face when he proposed. She immediately said, "Yes". The couple married in Las Vegas in front of friends and family. A few weeks later Justice found out she was pregnant with the couples first child.
Bucky and Justice both share a similar "Wing" tattoo on her right arm and his left. Many said this was a huge problem with wrestling managements cause they didn't want Bucky to have any new inking done since he has the back of his neck tattooed and a sleeve design running down his right side, that of skulls, bibical phrases and a "Battlestar Galactica" symbol. Bucky said that was cause he is a huge fan of the show and felt it was the right thing to do at the moment. He also has certain comic book character symbols tattooed on certain part of his body which aren't visible due to his wrestling gear covering them. Justice gave birth to the couple's first child on July 8, 2009. Son, Gavin Parker Skyler. Their son will share the same birthdate as Bucky.
Justice would give birth to twins a year later. Daughter Payton Nicole and son Anthony William.
Bucky and Justice are still happily married. Justice has since retired from the ring to become a trainer. She has various students of her craft breaking into the business she's famous for. Bucky has continued to wrestle on the international circuit with a lighter tour schedule. Bucky has hinted at possible retirement in 2014.
Bucky's Return to NLCW
At NLCW's pay per view, All Hallow's Eve, Frank Merritt called out anyone in the NLCW to come out and get him out of the ring. When no one showed up, Chris Logan came out and with Frank talked down to the fans and trashed certain superstars. When the arena went dark and the lights flickered the fans turned their heads and watched the NLCW Tron to see a cage door get smashed against by something repeatedly until its locks broke and the door creaked open as loud stomps were heard and Frank and Chris stood in the ring as something exploded through the tron and landed on the stage area. As it stood up the fans erupted as the red lights came on and revealed a white faced and blackened eyes Bucky standing before them. Chris Logan turned and ran through the crowd as Bucky hit the ring and came face to face with Frank. What happened next was perhaps the sickest fist fight in NLCW history. Derrick Lambert and Kindred London tried to help Frank but paid the price when Bucky got his hands on them and injured Lambert in the midst of the fight. Frank chose to fight another day as he ran from Bucky who signaled that he was gonna get Frank again.
Bucky Makes Shocking Betrayal
After a few months of trying to get his hands on Chris Logan for months many thought that David Midvalley would just offer him up to Bucky as a token of practically destroying whatever ploy Logan threw up in NLCW's way to get the title back. But on an episode of Avulsion Bucky made the jump from NLCW back to the Saints. His time with the group has been seen as a way for Sean Galen and Chris Logan to protect their backs knowing that Bucky was capable of beating either of them. His time with the group helped mold the anger that was hiding under the makeup, turning Bucky into a more sinister heel than before.
Sultan Of The Squared Cirle 2008
This marked Bucky's fourth run in the famed tournament. Previous years he made no farther than the semi-finals. First year he lost to Dillon Durst in the semi-finals, second year he lost to Shane Perry in the semi-finals, his third year he made it to the semi-finals before losing to Tyler Scott. Going into his fourth year he spent more time training his mind, his body and his abilities. He adapted to a new style which allowed himto use moves that were never seen before. His first round opponent was The Punk, he defeated him via the "Cradleshocker". Moving into the semi-finals he was thrusted into the match against fellow Saint-member Isaac Reynolds, in what was considered the best match of the whole tournament Bucky ousted his friend to finally reach the finals. In the finals Bucky would face a new comer named, Gaap, who was previously injured in his semi-finals match with Tyler Scott, the match lasted all but a few minutes when Bucky injured Gaap further and hit the "Cradleshocker" for the win and the Sultan. It marked history for Bucky being the only NLCW star to compete in all four tournaments and win the fourth one. Bucky is also the fourth Saint to win the Sultan. Previous winners Dillon Durst, Alex Jay and Chris Logan were all members of the Saints at the time they won. The prize for winning this tournament, the number one contender's spot for the NLCW Undisputed World Title.
Elevation X Winner 2007 & 2008
With NLCW trying to find new ways to make new contenders to any of their titles, they invented the Elevation X match to take place at Slamfest 11. In the first match would be two rivals Dazz Hetfield and Bucky Skyler. The match was scheduled to be the third of a triple main event for the card and both competitors didn't disappoint. Many say this match is what elevated Dazz's popularity while is made Bucky shine before he would win the Sultan two months later. The match was back and forth and showcased many bumps, but it ended when both men were battling back and forth on the ladder some twenty-five feet above the ring and Bucky slammed the briefcase that held the contract into Dazz's face which caused Dazz to plummet that twenty-five feet through two tables and to the ring. Bucky would raise the briefcase as the fans erupted and NLCW officials were introduced to the Bucky Era.
2008 saw perhaps the best year for NLCW, but at Slamfest 12. The Elevation X match would be for the Undisputed World Title contract. This time two former world champs would step foot in this match. Isaac Reynolds and Bucky Skyler. Many had speculated that this was perhaps the match of the night but it was the final match for Reynolds and for Bucky as both men had not resigned with the NLCW. The match was great but it ended awkwardly. With both men battling on the ladder, the ladder itself broke from the ensuing fight and both men fell to the ring mat below as did the briefcase as both men had freed it from its hook. But when the refs checked on both men, they made the call as they had seen Bucky had his hands on the briefcase and clutching it closer to him. Making Bucky the only NLCW superstar to win this match for a second time, two years in a row.
NLCW Undisputed World Championship
The weeks following his challenge for the title Bucky was met with controversey cause of his team mates said he should just lay down at the pay per view and make a mockery of the company. He refused cause he wanted to be World champion. Bucky paid by being attacked by the Saints. So when it came time for the rules of the match to be determined Chris Logan left them up to Bucky to be chosen. Bucky chose a Ultraviolent Death match. In what was considered the bloodiest matches in the company to date, Bucky after putting Logan through a pane of glass via a spinebuster and causing Galen and Reynolds to fumble the sneak attack. Bucky was able to hit the "Cradleshocker" for the win and the world title. On June 29, 2008 Bucky would lose the title back to former tag partner and best friend, Chris Logan. Its what happened after the match that would change NLCW for now.
Bucky's second reign as Undisputed Champion came with lots of controversey. After announcing that his last and final NLCW match was supposedly his Slamfest match with Isaac Reynolds. Bucky was away from NLCW for 3 weeks after Delfino was revealed to be Dazz HEtfield. Bucky angered by the man who manipulated the federation he helped bring back from its lowest ratings before. He re-signed his contract and came back using his 2008 Elevation X contract to be in the place of the injured Dillon Durst at Bloodbath 2009. Durst would come back that night and cost both men the match ending it with a double count out. Three weeks later Bucky would face Dazz again for the title on Avulsion, but before the show Dazz announced he was walking away from NLCW. Dave Midvalley was forced to make his # 1 contender wait another week. Angered and upset by this Bucky went on a 4 hour tirade before meeting with NLCW officials. After the meeting he came to an agreement to face his good friend Dillon Durst at the 2009 Sultan Of The Squared Circle in a winner takes all Steel Cage Match. The match was a hard fought battle and both men lost blood, but Bucky used his skills and the "Cradleshocker" from the top rope to seal the deal and win his second World title.
Bucky's second Undisputed World Champion reign came to end at NLCW's Retribution 2009 when he faced Carmine Vesiteri. Carmine an up-and-coming superstar who was trained by Dillon Durst and Frank Merritt, was given a chance when he beat Bucky on Avulsion two weeks prior to the ppv. Bucky would lose after being caught by Carmine in a sunset flip from the top rope. Bucky after the match would take the title from the ref and walk over to Carmine and extend his hand. Carmine shook it as Bucky put the title around the waist of the new champion. Bucky would raise his arm and exit the ring as Carmine celebrated more with the fans. But the fans knew as they all looked at Bucky and applauded him as they knew this was the final bow for him in NLCW.
PrOjEkT MaYhEm
Mayhem came to fruition in the mind of Bucky Skyler. Not as an act of revenge but as a chance to take who felt the same as him and bring NLCW back to where it was once before. Sick of seeing everyone whine and cry about not getting a shot when they never really earned it. Jinxed by being called a "paper champ" or a "fool" Bucky set in motion what many never would of thought he could do. He pissed off the entire federation and the fans, a move he wanted for the heat. Bucky's hatred for certain superstars and over accusations, he found his first members. After a few months of dominating the NLCW, management felt it was too big to have around anymore. Bucky watched as his best friend Jon Sloan was released from the company, Dazz walk away, Lestat and Riggs both leave for UFA, Tanya would quit the company under circumstance unknown, Jackson would leave for PCW with Punk and York. Bucky was left with his two sisters Kelly and Hannah. Too many people thought Mayhem was a bad idea, but to others it was a dose of something that woke NLCW up and brought its ratings back to the top until it got to big for the company to keep under control so it ended it.
Former Members
Dazz Hetfield 
  Jon "The Shiz" Sloan
 Tanya Black 
 Jackson 
 Lestat the Vampyre 
  Drew Riggs 
 Hannah Galen 
 Kelly Rein 
 Paul York 
 "The Punk" Jamie Wolfe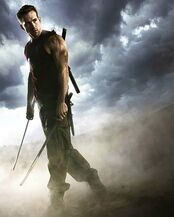 Basic Info
Kristie Guesmaria (uWo manager)
Summer McCoy (NLCW Manager)
Amerie Valdez (2nd NLCW Manager)
Blair Black (3rd NLCW Manager & ex-fiancee)
Justice (current wife)
The Main Attraction
The Human Horror Movie
The Savior
The Saint Savior
The Hall Of Famer Slayer
Entrance Music
The Outsider (Apocalypse Remix) by A Perfect Circle (FTW Entrance Music)
Broken Dreams by Shaman's Harvest (Current GEW Entrance Music)
Nobody Rides For Free" by Ratt (1stGEW Entrance Music)
''''''' Voices by Rev Theory (Only CW Entrance Music)'''''
Last Resort' by Papa Roach (Final UWF Entrance Music)
Walk by Avenged Sevenfold (2nd UWF Entrance theme)
War Zone' by Rob Zombie (1st UWF Entrance theme)
War Zone' by Rob Zombie (Return Entrance theme)
Fatal by RZA (Final & 6th NLCW Entrance theme)
I Don't Know Anything by Mad Season (NLCW 1st Entrance theme)
This Is Now by Hatebreed (NLCW 2nd Entrance theme)
Fixation Of The Darkness by Killswitch Engage (NLCW 3rd Entrance theme)
Outshined by Soundgarden (NLCW, 4th Entrance theme)
Hammer Of The Gods by Testament(NLCW 5th Entrance theme)
'w.H.o.'(uWo Stable: E. Guesmaria, Enigma, S. Gugicleo, S. Martinez & The Kidd)
'The Fallen Angelz' (Jason Stylez, Ethan Andrews, Bucky Skyler)(Group never got off the ground)
'Chaos A.D.' (Dazz, Faith, Jason Wright & Bucky Skyler)(Bucky would leave them)
'OMEGA' (Frank Merritt, Kristian Sailies, Roach, Finn Garret & Bucky Skyler)(Bucky would turn on them)
'The Saints' (Dillon Durst, Sean Galen, Chris Logan, Bucky Skyler & Amerie Valdez)(2nd creation)
'Anarchy, Inc.' (Durst, Logan, Merritt, Skyler, Lambert, Rein, London, Bessette)(Bucky is ousted from group)
'The Saints' (Chris Logan, Sean Galen, Bucky Skyler, Isaac Reynolds & Kelly Rein) (3rd creation)
'Projekt Mayhem (Bucky Skyler, Paul York, The Punk, Kelly Rein & Hannah Galen)
'Divine Congregation (Blair Kivisto, Andy Titsuhiro, Joey Setala, Angelica Kivisto, Bucky) (Bucky is Voted Out Of DC)
'The Crimson Sons' (Dillon Durst, Chris Logan & Bucky Skyler)(Friends go to UA and Bucky is fired after a week)
Universal Wrestling Federation
During Bucky's free agency time, he signed with Universal Wrestling Federation.
Bucky's debut with UWF would be at the 2008 Lethal Brawl, where he would take place in the annual Lethal Brawl Battle Royal. Rumors had been flying rampant around the internet world that UWF had signed certain superstars for the event and were keeping them secret. Fans were anxious to see who they had signed, during the match the countdown clock started and the fans counted with it. When the buzzer sounded they stood in silence when "Last Resort" by Papa Roach erupted and the fans erupted when Bucky Skyler stepped out from the back and for the first time was on a rival companies turf alone. The fans had wanted Bucky to leave NLCW as did his wife, but no one knew Bucky hadn't resigned his NLCW contract to sign with UWF. Bucky's debut would see him last to the final four, til he was eliminated by Gage Gannon. Afterwards it was released that Bucky had indeed signed to full terms with UWF and left NLCW in his past.
Bucky Skyler was fired from Universal Wrestling Federation on August 24, 2009. Reasons for termination? Bucky Skyler decided to sign a Global Extreme Wrestling contract!!!!!
UWF Intercontinental Championship
During his first month there he would capture their Intercontinental championship from then champion Noah Reece. Bucky fought back challenges from Christian Ryder, Chris Spade and Kendell Smith to retain the title. He met his match when he crossed paths with UWF Hall Of Famer, Stryfe. Bucky broke the arm of Stryfe's protege Chris Calis forcing Stryfe to take Calis' place to face Bucky at the Unbreakable pay per view. Bucky had the match won until Chris Calis interfered and cost Bucky the match and his 4 months reign as Intercontinental Champion.
Bucky would regain the UWF Intercontinental title at UWF's Shockwave VII pay per view against Stryfe in an ambulance match.
During his defenses Bucky would hand out first losses to both Darren Revel and Lucifer Hawks.
Bucky's second 3 month reign would come to an end at The Cam'ren Allen Kirkland Tribute Show on Monday July 13, 2009 at Adrenaline. He would face supposed best friend Blair Kivisto in what many are calling the best match to date in Adrenaline's history and the best match so far in the tribute shows to Cam.
Bucky's total reign as the IC champ for UWF equals 210 days.
Divine Congregation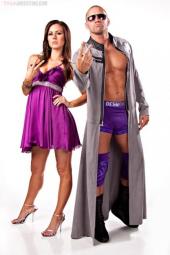 After months of fighting and an on-going feud with best friend Joey Setala. Fans were shocked to see that the well hated heel Bucky confront Setala and apologize for his past mistakes. The two who trained together when they were teenagers before Bucky left to return to the United States, made amences and were back on good terms. This prompted Bucky's recent face turn as the fans soon accepted the man known as the "Hall Of Famer Slayer". Blair Kivisto would return to Adrenaline on May 5, 2009 and announce that she was returning to the company and announced the rebirth of Congregation after months of being told it was dead. The place would erupt when she told the world that she was adding best friend Bucky Skyler to the group. With his addition this would make them the stable with every UWF singles title. Justice Skyler joins the stable afer the announcement of her husband's allegiance.
After a fight with Andy Titsuhiro over words and speculation of Blair Kivisto breaking Joey's arm on purpose. Joey and Andy without Blair's consent gave the roster of the UWF what they wanted and that was
voting 2 to 1 and banishing Bucky from the group.
Survival Of The Sickest: Team Fame vs. Team Nu School
After Bucky and Stryfe tore the house down at Shockwave VII, UWF owner Glenn Legend decided that at British Massacre, the pay per view where they held their traditional "Survivor Series" match. Stryfe would be the captain of Team Fame, a team comprised of Hall Of Famers to face Bucky Skyler who would be the captain of Team Nu School, a team comprised of the future of the UWF. The Teams would be comprised of SIX superstars.
Bucky's team would win Survival Of The Sickest as Zoey Swan would out last Blair Kivisto to win it for her team. During the match Bucky shocked the wrestling world when he would pin both Ricky Stanton and Gary Reece to eliminate them from the match. Bucky would be eventually eliminated by Blair Kivisto after he would take a light tube to his stomach and she pinned him.
Team Nu School Members
Bucky Skyler - Team Captain
Zoey Swan
Darren Revel
Tyler Havoc
Mike Miller
Mike Harrison
Lucifer Hawks was the original fifth member of the team but due to contract disputes with the UWF, he was removed from the match and team and replaced by Mike Harrison.
Joey Setala was the original third member of the team but due to injury, he was removed from the match and replaced with Mike Miller.
Caustic Wrestling
Bucky would venture outside of Universal Wrestling and sign a contract with best friend Blair Kivisto's fed. Caustic Wrestling.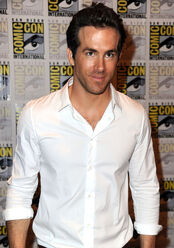 Bucky would finally face Joseph Setala in Caustic Wrestling, though on the losing end of the match. Many stated that for the first time in a long time. Bucky proved that he is what he claims to be. Shortly after the match Joseph Setala would vacate his Caustic title spot to Bucky. Bucky has gone on to adopt a new name for Caustic.
PERFECTION.

After the Hell In A Cell match at Caustic Wrestling's fist pay per view. Bucky had received a phone call from employee of the company informing him that he was to remain at home for the next three weeks prior to Sacrilege. Bucky took this as an insult as he was being forced to let someone else take claim to his spot and he started to voice his opinion at first via the internet. He then arrived at CW Headquarters later that day to have a meeting with the company owner, Blair Kivisto and her team. Bucky had laid it out for her and told her to simply. Book him or release him. Fearing that releasing Bucky would send a talent they had pushed for from UWF out to another rival fed and they would cash in on his talents. So Blair was forced by her team to reinstate Bucky back to the active roster. His tirade wouldn't end there as he would target Heather Phoenix, Kidd Kwik and Andy Titsuhiro his first week back.
Bucky would face Heather Phoenix in an Iron Man Match at "Living Nightmare" pay per view. The match was a close encounter as they both scored two falls apiece on one another during the match and both proved to the fans why they were to be considered the number one contender to the Caustic Championship. But Bucky was able to connect with "Perfection Personified" in the last 15 seconds of the match and scored the final decision to be declared the new number contender to the Caustic Championship.
Bucky would win the Caustic Championship from Shooter McCool at the "Winter Wonderhell" pay per view. The match was the second time these two superstars would meet in a Hell In A Cell match. Shooter had most of the match and nearly had Bucky again ready to fall off the side of the cage but Bucky was able to sucker Shooter in and catch him with the "Pain Thrilla" that sents Shooter through the roof of the cage and back into the center of the ring as Bucky would follow up with a sickening diving frogsplash onto Shooter and won the match.
Caustic Wrestling would fold due to money issues with talent. Bucky would be the last Caustic Champion for the company.
Global Extreme Wrestling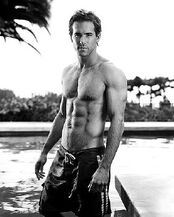 Bucky would sign a GEW contract on August 24, 2009. His debut match will be at their Enemy Territory 2009 pay per view against Kameron Chase.
Bucky's debut match against Kameron Chase was a huge success as both men went back and forth in the contest. Both men had counters and reversals for every move the other had until Bucky caught Kameron off guard during the match and nailed him with the "Cradleshocker" for the win.
Bucky's feud with Kameron Chase has taken a break since Bucky has gone 1 out of 3 against him. Bucky has set his eyes on one of Kameron's stablemates, Scott Simmonds. Reason being Bucky wants to the Extreme Chaos Title. It was signed on September 25, 2009, Bucky will face Simmonds in a Falls Count Anywhere match at the "Collision Course" pay per view. Bucky would defeat Scott Simmonds in the match to win his first GEW championship.   Bucky's reign as Extreme Chaos Champion came to end after facing Gabriella in a Falls Count Anywhere match at "Pushed To The Limit" pay per view.
Bucky would go onto capture the GEW's Omega Championship from Faline Reynolds, who stepped in for the injured Tommy Rogue to defend the title for him. Maria Giordano has been the only person to step forward to challenge Bucky for the Omega title but her chance has turned into a feud she never asked for. Unbeknownst to her Bucky blamed her for things that happened past and present and they faced off at Extreme Extravaganza. Maria showed she was a top contender but one mistake was all it took and Bucky finished her off with the Omega Driver for the win.
After his feud Maria ended due to Bucky crossing the line and hanging Maria with a belt in the ring causing damage to her neck and throat. Bucky embarked on going after bigger things. He found himself in the 2010 Common Wealth Cup tournament. Bucky blew past Maximus Ordicus in the first round and then made easy work of Cammy Carnage in the second round to make it to the finals. Where he would face Scott Simmonds and Dwight Mare in a ladder match that stole the show at the 2010 Open Season pay per view. Though Bucky was on the losing end of it he proved that he could very well be the future of the GEW if given the chance. But before he could that he found himself face to face with Mark Chapman. A bitter feud that was set in stone with what Bucky did to Maria and Mark and then preyed upon the passing of Mark's best friend Jimmy Pope. Both men's feud would see the first ever Mixed Martial Arts match in the GEW's history as Bucky would force Mark into the match not fully understanding or knowing his opponents abilities.
Full Throttle Wrestling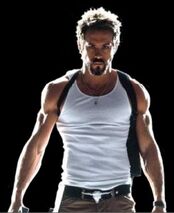 Bucky made his FTW debut on August 11, 2010.
Bucky's emergence in FTW wasn't exactly an easy transition into the company. He had limited success in various matches and numerous losses. But it was at his FTW pay per view debut at Behind Enemy Line's 2010 that Bucky would taste victory. In the first ever Division Dogfight Bucky representing the Octane division was considered to be the underdog against the Inferno division's James Magnum and the Shockwave division's Shane Sanders. Bucky pulled out the victory when James Magnum went for and missed his finishing move, "Murderin' A Motherfucker"(clothesline from hell) as Bucky pulled the top rope down and sent Magnum crashing to the floor. Bucky noticed a dazed Sanders getting to her feet and he kicked her in the gut and then nailed her with "Back to the Future"(flipping side arm slam) for the pin and win. Earning Bucky a shot at Octane champion Dan Hayter at a future event. Hayter would defeat Bucky in a hard fought match that helped showcase Bucky somewhat more as he was moved from the Octance Division to the Shockwave division where he started making more noise. During his time in the Shockwave division Bucky defeated FTW Hall Of famer Brandon Banks and went toe to toe with Harmony. But it was during this time in the division that Bucky picked apart Inferno division member Kurt Newman. Newman who was named the Interim Inferno Champion by Tara Shannon due to Inferno Champion Lynch having won himself a world title shot and in case he won it Newman would take over as the new Inferno champion but Bucky had other ideas. Their first match Bucky took apart his much heavier opponent with his aerial and innovative offense. In a rematch by Tara Bucky destroyed and injured Newman to the point that he was forced to relinquish the title. Angered by this Tara set out to make Bucky's career a little hard by teaming him with James Magnum, who Bucky has had a rivalry with. During this time the two earned a tag title shot but it was short lived cuz Bucky caught wind of Magnum's wife Romey and her partner Shayne Edwards were getting in on their shot so he blasted her with a chair shot to the head that caused fans to go silent for the first time during an Outbreak.
Bucky would face James Magnum in an Inferno Interim title match after the events of the chair shot and the match was booked for Divine Destiny and set to be a hardcore rules match. Magnum fighting for the honor of his wife and the chance to take Bucky's head. Bucky looking to take what should have been his after he ended Newman's FTW career. The match was brutal to say none the least but it was Bucky who took full advantage of a mistake by MAgnum and used his finishing move the "Cradleshocker" through a table for the win and the Interim title. LAter that night Lynch would win the world title and thus giving Bucky the Inferno title and moving him from the Shockwave division to the Inferno division over night.
Late in 2011 Bucky was added to the Illuminati as a pawn to get to William Haze and Ravi Moon. With success in doing that he was revealed to be the person as the masked Varionom. From there Bucky was little used on shows and kept off til the pay per view. At Behind Enemy Lines Bucky shocked the wrestling world when he pinned long time rival Ravi Moon in the only known encounter between the two. It was shortly after the Behind Enemy Lines pay per view that Bucky and Full Throttle Wrestling owner Chad Jamison started having issues over his contract and lack of participation. Feeling that he was owed something for beating the biggest star Jamison had Bucky chose to speak his mind about the issues. Bucky was suspended indefinitely for it and was practically released by the company. Rumor has it that the FTW board is high on resigning Bucky if he would be willing to listen. But many feel with Bucky's insight into the business that he may not return to the company where the owner has burned him.
Super Pro Japan Wrestling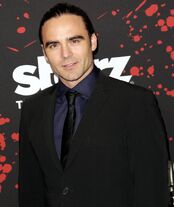 Bucky would sign with the SPJW in December 2011. Ending long running rumors that he would possibly return to the company that released him, FTW. Bucky's first match was on January 29, 2012 in a tag team match with partner Dwight Mare against the SPJW International Tag Team champions Rising Sun (Kensuki Tanahashii and Kato Usai) at SPJW's pay per view Bloodbath. Bucky and Dwight were unsuccessful in winning the SPJW International Tag titles from Rising Sun but received a standing ovation from their Japanese fans.
Bucky is set to face SPJW No Limits Champion Darren Revel at their March pay per view Wrestlefest XII. This is the second time Bucky will challenge for the No Limits title. He is a former No Limits Champion after defeating Curt Evans at Wrestlefest VI for the title. On March 26, Bucky defeated Darren Revel for the SPJW No Limits Championship. Marking his second reign as the No Limits Champion. Bucky is scheduled to defend the title against Rick Ellis at Extreme Measures in Nagoya, Japan. On April 29, Bucky would retain the SPJW No Limits title after beating Rick Ellis in a Best 2 out of 3 Submissions match (Bucky would win the second fall after making Rick tap out to a Texas cloverleaf and the third and final fall after making Rick tap out to the Anaconda Lock). Bucky is scheduled to appear at the next pay per view Rising Sun.
Bucky tagged with trainer Percy Waits at an American show put on by SPJW in New Jersey. They faced the tag team of Riki Heshei and Hondo. Bucky and "Birdman" won the match in front of Percy's home crowd. After the match they celebrated in Percy's fashion by dancing in the ring as a parrot sat on the ring ropes and flapped its wings.
At the upcoming Rising Show in Tokyo, Japan. Bucky is scheduled to defend his No Limits title against Ricky Stanton. Bucky would wrestle Ricky Stanton to a time limit draw at Rising Sun pay per view. After the match Bucky would walk over and raise the arm of his rival from UWF. Bucky would go on to lose the SPJW No Limits championship to Shijon Zima but would get a rematch at SPJW first American pay per view in New York at Madison Square Garden. The pay per view would have many video vigenettes for certain wrestlers but it was Bucky's that garnered the most view with "New York Groove" by Ace Frehley as the background music. At Hallow Ground's Bucky would recapture the No Limits title after he made Zima submit to the anaconda lock.
In February Bucky made allegations that he was contacted by former stomping grounds Full Throttle Wrestling about a possible return. Bucky told PWI.com that he turned the offer down citing problems between him and certain talent being the cause. He went on to tell them it was all over Ravi Moon never getting his dues by beating Bucky. So he challenged Ravi to come to Japan to face him. FTW was reached and given no comment about the incident.
Bucky is booked in March for the SPJW supershow Wrestling Dynasty X where he will be defending his NO Limits Championship against masked Mexican talent Prius Maximo, Jr..
Bucky would lose to Maximo Prius, Jr. at Wrestling Dynasty X and would the night after invoke his rematch clause for the No Limits title. Bucky would lose the rematch after being attacked outside the ring by rival companies Akira Pro and Sakura International Wrestling stars. It would cause an uproar as Japanese fans were outraged that two rival companies would attack a SPJW star. But Masahiro Tanaka of Akira Pro said that Bucky was an American and not a true Japanese wrestler. So after the attack a bloody Bucky would barge into the offices of SPJW and demanded to know what happened. When it was clear that they refused to send anyone to his aid cause they wanted to seal the deal with both companies to get a cross company brand going. Bucky would be forced to sit out the April pay per view due to an injury. But he would return and challenged the man who would win all four World titles in this cross company brand. Masahiro Tanaka would hold the Akira Pro World title, the SIW World title, the SPJW world title and at the April pay per view he defeated Maximo Prius, Jr. to lay claim to the No Limits title. Tanaka would accept Bucky's challenge stating that Bucky would not be able to beat and to prove it he put all four titles on the line at the May pay per view Kingdom of Pain.
Bucky would win the match via submission after an accidental miscue from Tanaka's manager Suri Ono as she accidentally over threw a pair of brass knuckles that the ref caught and caused the ref to throw her out from ringside as Tanaka argued this over with the ref he turned his back to Bucky. As Tanaka turned around Bucky would deliver a superkick to the jaw of Tanaka and then lift him onto his shoulders and drive his knee into Tanaka's face before locking him into the "Anaconda Lock". Tanaka would fight but being in the center of the ring didn't help his cause as he would eventually tap out. Bucky would celebrate as he would stand in the corner on the ropes with all four titles on his arms and the streamers flying over him.
At the October pay per view Halloween Bash for SPJW. Bucky defended the titles against his friend Sean Galen. The match was called a must see as the two who faced numerous times before in their old stomping grounds of NLCW showcased their talents against one another in a match that went well over an hour. Bucky ended the match when Sean went for his "Showstopper" superkick and Bucky ducked it and lifted Sean up onto his shoulders and delivered a GTS for the win. Bucky would stand up and pull his friend to his feet but he was soon attacked from behind by newly signed talent Lucifer Hawks who would cash in his world title shot on Bucky and capture all four titles when he drove Bucky into the mat with a devastating tombstone. Lucifer walked around the ring parading all four belts before leaving the ring. Bucky would sit up and look around the fans and shake his head.
Finisher(s)
Perfection Personified (rKo)
Anaconda Lock (Anconda Vice Submission)
Cradleshocker (Cross-legged Samoan driver)
Face Breaker (Running kick to the face)
Back To The Future (standing flipping sideslam)
The Omega Driver (Blue Thunder Driver into Piledriver)
Championships and accomplishments
FTW Inferno Champion (1 time)
CW Caustic Champion (1 time)
GEW Extreme Chaos Champion (1 time)
GEW Omega Champion (1 time)
2010 GEW Common Wealth Cup Finalist
Universal Wrestling Federation
UWF Intercontinental Champion (2 times)
Super Pro Japan Wrestling
SPJW World Heavyweight Champion (1 time)
SPJW No Limits World Champion (3 times)
SPJW United States Tag Team Champion (1 time w/Andy Titsuhiro)
SPJW Zero G Tag Team Tournament Winner (2009)(w/Andy Titsuhiro)
Akira Pro World Champion (1 time)
Sakura International Wrestling
SIW World Champion (1 time)
No Limits Championship Wrestling
NLCW Undisputed World Champion (2 times)
NLCW American Champion (3 times)
NLCW Tag Team Champion (4 times)(1st w/Jason Stylez, 2nd w/Chris Logan, 3rd w/Tanya Black, 4th w/Ryan Coleman)
NLCW Television Champion (4 times)
NLCW Cruiserweight Champion (1 time)
NLCW Hardcore Champion (3 times)
NLCW Eliminator X Champion (1 time)
NLCW Slamfest Champion (2003)
NLCW Sultan Of The Squared Circle (2008)
NLCW Elevation X Winner (2 times 2007 & 2008)
NLCW Hall Of Fame Inductee (Class of 2008)
Ultimate Wrestling Organization
uWo World Champion (1 time)
uWo North American Champion (2 times)
uWo United Kingdom Champion (3 times)
uWo Tag Team Champion (2 times) (1st w/Lance Kincade, 2nd w/The Kidd)
uWo Intercontinental Champion (1 time)
uWo Hardcore Champion (1 time)
uWo Hall Of Fame Inductee (Class of 2005)
Brutal Fighting Federation
BFF International Champion (2 times)
BFF World Tag Team Champion (2 times 1st w/Bloodshot, 2nd w/Crusher)
BFF Hardcore Champion (1 time)
Stomping Grounds Wrestling
SGW World Heavyweight Champion (1 time)
SGW International Champion (1 time)
SGW Trios Tag Team Champion (1 time w/Max Cameron & Jason Cross)
Facts About Bucky Skyler
Bucky has two pay per view theme songs dedicated to him due to his NLCW World title wins. "Rooftops" by Lostprophets and "Burning Bright" by Shinedown.
Bucky is the second of three Grandslam Champions in NLCW. (Dillon Durst, Bucky & Dazz)
Bucky and Justice Skyler were originally rivals in the NLCW.
Bucky is the youngest World Champion in uWo history at age Nineteen.
Bucky is the ONLY uWo Grandslam Champion in that companies history. (World, IC, Uk, N.American, Tag & Extreme)
Bucky has one tie as a family member to a rival. Ryan Coleman, the father of his nephew Dylan. Whose mother is Bucky's sister, Hannah.
Bucky has 3 children with Justice Skyler, Gavin Parker, Payton Nicole and Anthony William.
Bucky is widely known as the "Hall Of Famer Slayer".
Bucky's a huge comic book geek and a huge movie fan. He's often quoting movie lines when he talks.
Bucky's a huge junk food addict. Constantly seen drinking soda and eating candy. Funny thing is he hates fast food.
Bucky is part of a kliq with Jon Sloan, Brian Laughlin and Rick Ellis.
Bucky is the ONLY American to win the SPJW Super Crown (4 World titles at the same time)
Hall Of Famer Slayer List
Andy Titsuhiro
Jesterio
Gary Reece
Noah Reece
Ricky Stanton
Kendell Smith
Stryfe
Chris Spade
Khristan Call
Alex Jay
Ethan Andrews
Jason Stylez
Max Cameron
Kameron Chase
Rick Majors
Greg Cage
Daniel Mazza
Brandon Banks
James Magnum
Acid Burn
Ravi Moon
Kameron Chase