The Dixie Pool Hall is a venue in Jackson, MS that has hosted three WNWA events, called Dixie Pool Hall Brawls.
History
The Dixie Pool Hall is owned and operated by Clovis LeMay. LeMay opened the establishment in 1977 as a hangout for bikers, rednecks, Klan members and assorted riff raff. In 1997, a frequent patron, Captain Redneck asked that the pool hall be made available for a wrestling match. Redneck and Malibu Mike Donovan were to face off in a "Spin the Wheel, Make the Deal" match and Redneck stopped the wheel on "Dixie Pool Hall Brawl." The wrestlers then faced off in this no-holds barred, extreme rules, falls count anywhere gore fest. Redneck defeated Donovan to capture the WNWA World Television Championship.
In 2000, Redneck once again utilized his home field advantage by scoring the biggest win of his career and capturing his first WNWA World Heavyweight Championship by defeating Lord Shaftsbury. This was the most brutal Dixie Pool Hall Brawl of the three, with Redneck using a soiled adult toy vagina as a weapon.
In 2006, Redneck once again faced off against a hated opponent. This time the victim was Nigerian attorney Daniel O. Agbor. This match was marred by constant outside interference and an attempted "Dusty finish."
Trivia
The venue features several barbecue smoking pits and smokers, a Coca-Cola machine, and Budweiser, Bud Light, Pabst Blue Ribbon and Miller High Life on tap. There is also a shooting range and a cock fighting pit behind the hall.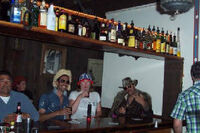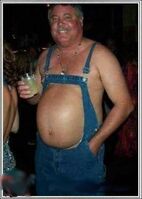 Ad blocker interference detected!
Wikia is a free-to-use site that makes money from advertising. We have a modified experience for viewers using ad blockers

Wikia is not accessible if you've made further modifications. Remove the custom ad blocker rule(s) and the page will load as expected.