Doctor Ian
Statistics
Real name
Ian Leslie Brander
Ring Names
Doctor Ian
"The Doctor" Ian Leslie
"Gold" Ian Wonder
Wrestler Ian
Ian Welch
The Enigma
Predator

Height
6'3"
Weight
231lbs
Date of birth
April 11, 1975 (Age 41)
Place of birth
Newport, Wales, UK
Date of death
-
Place of death
-
Resides
Pen-Y-Fan, Wales
Billed from
Newbridge, South Wales
Trainer
Rosemary Davies
Current
federation(s)
Previous
federation(s)
UCWF, UCW, DAW, MCW, FSW, WHH, SCCW, eWa
Handled by
IanThomas
Win/Loss Record
Debut
1993
Retired
No
Ian Leslie Brander
, (born
11th April
,
1975
), better known by his stage name
Doctor Ian
, is a Welsh professional wrestler, most notably known for his work in the UCWF and UCW. He has also held several staff positions in the now defunct FSW as Creative Director and the now defunct UCWF, firstly as General Manager before being promoted as President. He is part of the Tag Team
BROS
with his twin brother
Greg Venom
. He currently has his own podcast show "BROS: Official Podcast" with Greg Venom and is an active member of Asylum Underground Wrestling. 
Early Life (1975 - 1993)
Ian Leslie Brander was born 8 minutes after his non-identical twin brother Greg Kelso. The two were their parent's only children. Growing up in the Welsh Valley's was a hard and tough experience, with the coalmine villages proving tougher than the city life many children of the same generation had. A relief of this life for the brothers was to watch Saturday Afternoon Wrestling (SAW) on the TV and they became hooked.
Ian excelled in school, be it physical or intellectual studies, and during secondary school, the two brothers met another young man who shared their passion for the business. The mysterious student earned the nickname Renegade from his peers, due to his lack of respect for authorities but liked the discipline wrestling gave him. The three of them enrolled into a local wrestling school in Newbridge, The Rosemary Davies School of Wrestling, in 1989 and began training for their hopeful future.
Despite being athletic, Ian quickly realised that his style would be different to the flamboyant – highflying style of Renegade and the daredevil - lucha libre style of Greg. Ian though was a gifted wrestler. He had one of the best brains his trainers had ever seen, his love for the sport only amplifying this. He was also a fast learner, taking anything he learned quickly on board.
It was during this time that Ian had his first true love, Josie Cooke (later Dawson when she married). Although she never said until it was too late, she always felt that she was a simple affair to Ian's first love wrestling. When Josie was 16, her father died in a car crash and Ian halted his wrestling progress even more, but increased body building on a more regular scale. Being by her side, for a constant 6 months, cost him some early experience, but he came back a much stronger individual to whom he left.
Dividing his time between sixth form education and any spare time in the Wrestling School, Ian got his first opportunity to wrestle a professional wrestling match. The faithful night oh 24 March 1993, saw Ian take on Max Martyr, in a dodgy ring in a Cardiff Leisure Centre. He was scouted by a Manchester based federation and was asked to continue training and wrestle in the UK Independent federation BWA. Ian wasn't the only one, Renegade and Greg also got called to other areas around the country.
Ian told his family, friends and Josie. Although all of them were happy, they knew it was a risk. Telling Josie was the hardest of them all. The couple split, her philosophy coming true, she was second in Ian's life to wrestling. She had hoped the pair would be married soon, but she decided to break off the relationship because he would be over two hundred miles away. Despite everything following her father's death, Ian believed it would work, although she never felt the same.
Ian, Renegade and Greg all parted ways in Cardiff train station that same year, only two months after their first professional matches. Ian was off to Manchester to finally live out his dream.
Wrestling career
Early Career (1993 – 1998)
Ian first's match in BWA was only two weeks after arriving. He was given the name Ian Welch, and he jobbed to "Powerhouse" Bill May, but defeated him the following week. May, who was the British Champion at the time, saw potential in Ian and the two embarked on a tag team run together.
Under the name "The New Big Things" the two had great success, in the tag division, their greatest achievement was winning the Tag Titles from Team Force. However, after three weeks after winning the belts, May injured his knee in a tag match and still being the British Champion, was forced to retire the belt. However, he remained Tag champion for now, as Ian was forced to defend the championship in a handicap match against Team Force. The young superstar lost to a veteran team, but the fans appreciated the effort.
Ian didn't like the name, Ian Welch; it was too much of a play on his Welsh nationality. Instead he came up with the name "Gold" Ian Wonder, and began wrestling under that alias. During this time, he began a successful run as a singles star and went for the British Championship. Five months later, following a very successful run, Ian defeated the then champion Flash Kidd and became British Champion.
Two weeks later, out of nowhere, Ian's former tag partner Bill May returned to BWA action. May demanded that he was still British Champ and challenged his former tag partner to a match. Three weeks later the pair met and May defeated Ian. Ian called for a rematch, inside a steel cage, a decision, which would haunt him for the rest of his career. During the match, the pair began fighting on top of the cage, but Ian slipped and fell to the outside of the cage, damaging a disc in his back.
Ian was out for five months rehabilitation. He unofficially won the match, but because of the ending, the match was called void and May remained champion.
Five months later, Ian returned to action and began attracting more attention from abroad now in the USA. Jack Turney, owner of WHH wanted Ian for his growing company. BWA learned of the news and pushed Ian into the main event. Ian won the BWA World Championship from its "Big Dog" Doug France, but two days later, Ian left BWA for a place that offered more awards and money.
Ian's dream was to wrestle in the big countries for Wrestling. USA was one of them and Ian was off to the WHH.
During the early WHH days, the Tag Team Championship was a big thing for the company. Turney wanted Ian to begin a tag team and challenge for the championship. Initially, Turney wanted Ian to get Bill May to join him but Ian refused to work with May. Instead, Ian had a different idea.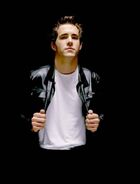 The Welshman was listening to early 90's music, when Bros "When Will I Be Famous" played on the radio. Then it came to him, get Greg Kelso, his brother on board in WHH. The call was made and Greg joined Ian in WHH. Under the names "Wrestler Ian" and "Wrestler Greg," BROS was born due to a dodgy 90's boy band. They rose quickly through the tag ranks, and defeated the then tag champs for the gold "Chaos" – Jackson Steele and Jim Gardner. The two became the quickest ever tag team to win the gold together since debuting, Ian's gamble on Greg paying off. They originally held the tag gold for three months, before being defeated by the Levins Foundation.
Following the defeat, BROS slipped off the tag team radar for a few months, but once again they challenged for the gold when a pair of brothers held the gold. The Lee Brothers, better known as the Dragon's were a marital art specialist tag team where were flying high with the gold. BROS capitalised with their silent almost telepathist understanding with each other and soon became two time tag champs. They held the belts this time for six months before again losing to the Levins Foundation.
During this time, Turney decided to try the brothers out in singles action. Ian first won singles gold, winning the Intercontinental Championship from Jim Gardner. Ian held the belt for two months before being defeated by M. Prower for it. Ian and Prower went at a little feud for a while, the Intercontintal Championship traded between the two, two more times with Ian becoming a two time Champion in that period.
Turney found some tag teams leaving him during this period of 1996 and BROS once again got pushed into the tag division. Team SX was a tag team the staff of WHH liked but never got over with the fans, so with the reunited BROS winning the championship, WHH fans went into a wild frenzy. BROS held the championship for just over a month this time, ironically losing the belts to The Dragons.
For the next few months an influx of British wrestlers came to WHH. Flash Kidd from BWA, Clara McKenna, who would become WHH Women's Champion and Randy Gears joined up with Ian and they became the group "Brits Behaving Badly." The three guys became a comedy act, annoying as many WHH superstars as they possibly could with their antics. The group lasted a while, but no title shots were handed to him during that time. After a while, the members split up and Ian again concentrated on singles action.
In early 1998, WHH began to dwindle and Ian got the chance of a lifetime, he defeated Paul Levins, a WHH Legend, to become WHH World Champion, the same night his brother Greg became WHH Intercontinental Champion. He only held the belt for two months when he injured his back again. He dropped the belt to Jackson Steele and left the company for a sabbatical. He never worked for WHH again, in the two months rehabilitation, the company closed. Ian was out of a job.
Mexico, Japan and Movies (1998 - 2001)
Following the closure of WHH, Sam King, a former wrestler of WHH, told Ian that he was going to wrestle in Mexico. Ian joined him for two months, under the guise of "Gold" Ian Wonder again. Following two months of the Luchador obsessed Mexicans; Ian quit Mexico following the great demand from the Mexican fans. Instead he tried to follow another of his dreams, Japan.
To get to Japan, Ian needed money so he enrolled again at the Rosemary Davies School in South Wales, this time as a trainer. While training, he contacted Sukai Jinmeshi, a Japanese promoter for the XJW. Sukai liked Ian and got him for an early 1999 start.
With wrestling being seen as more of a sport in Japan, Ian was happy to try XJW. The fans loved him straight off the bat, the charismatic Welshman was joyful and had a great look. He was also a technically sound individual in the ring and gained a lot of respect in Japan. One of his biggest known matches in Japan was an exhibition match against Scottish wrestling veteran Steven Glover, the first and only time the two Brits had met in a wrestling ring. Ian wrestled under his "Gold" Ian Wonder persona.The only thing which he found a problem was the culture in Japan. The food wasn't for him and he hated the hygiene standards in rural areas. Following the turn of the Millennium, Ian left Japan for America again.
The year 2000 had little impact on Ian. He decided that wrestling wasn't for him and with his back problems, called retirement at the age of 25. He turned up at some wrestling conventions, but few people remembered him from his one stint in the USA for WHH. He began drinking whisky during this period and, though he didn't become an alcoholic by any means, its still a vice for him today.
While in LA during 2001 for a wrestling convention, Ian met Tommy DeWitt, a movie star who was training to become a wrestler. Tommy's agent Ken told Ian to audition for a role in DeWitt's up and coming movie "Random Violence." Ian got the part and had a small role in the start of the movie as Vin Manny, a character DeWitt killed early on. But the wrestling bug was still in him and Ian decided he wanted to return to the ring. Ian applied to a new Federation starting, the FSW (Five Star Wrestling) and President Jamie Bicker quickly signed Ian.
FSW (2001 – 2002)
Jamie wanted Ian, but hated the idea Ian brought to him of "Gold" Ian Wonder. Ian had been messing with a different gimmick in his head during 2000 of a Doctor. Although Jamie hated that just as much, it was a take it or leave it offer. From that moment, the most influential part of Ian Leslie Brander's professional career was born. Doctor Ian.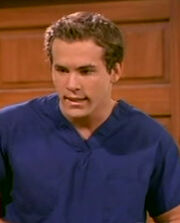 The initial idea for Doctor Ian was that he was a doctor but with it came cocky and brass. He had a wandering eye and was basically every woman's fantasy. This was Bicker's idea and although Ian was hesitant, he accepted.
Another vital part of Ian's life occurred just before the take off of the FSW, he met Nina Estra. Nina was a trainee wrestler at Paul Levins, the former WHH star, training school in Wisconsin. Ian was introduced to her at a Starbuck's café. Ian convinced her to follow her dream and join him in FSW as firstly his valet, then a wrestler. She accepted after a bit of persuasion,
Doctor Ian made his debut in October 2001 inside a steel cage for the FSW Extreme Championship. In that match someone else made his debut, his brother Greg wasn't scheduled for the match but turned up, helping Ian avoid being eliminated early. Greg, who had a new gimmick of "GregKind," a one of a kind human being who had a habit of dressing up as women and a smaller than average IQ.
However, following the first event, Bicker had cash flow problems and ended up with the company almost going into administration. Another person stepped in, President Jonah James took over. Ian had another brain flash during this time and managed to convince his oldest friend Renegade to join the new FSW. The up-and-coming weeks would be a defining period in both Doctor Ian and the FSW, which proved in the second week. Ian became guest referee in a match between Justice and new starter Saltire. For the next month, Doctor Ian began his first real feud with Justice, accumulating at the First PPV, The Night of Champions, where every belt was decided in a Battle Royal. The winner of the match was Justice and Ian came short again.
During this period, Chris Slade joined FSW ranks. Slade, along with his faction, joined FSW with Slade quickly aligning with Justice. Slade, Justice and Jamaar D'Angelo began a war on FSW, making Doctor Ian, GregKind and Renegade fall into line. The troops came together for a while, but soon disbanded again with problems in the ranks.
Throughout their friendship, Ian and Renegade had two huge egos. This came to fruit in FSW when they both tried to figurehead their Klique, Ian budging first, branching our on his own. Renegade, at this time, was stripped of his Trans-Con Championship. At the next PPV, Collision Course, Doctor Ian was placed in a tournament for the Championship. In the first round he defeated Jamaar D'Angelo before moving on to Malik O'Hare in the final. Ian was successful and became the second ever FSW Trans-Con Champion. Ian held the championship for a month; he lost it at the next Pay Per View to Danzig, another of Slade's crue.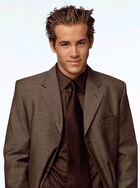 FSW thrived for a few months, but Ian wandered between mid-card and main event. During the period of early 2002, FSW began to lose its talent. Slade and Justice left, with Renegade on top of the mountain. To fill the gap, Doctor Ian was pushed in a feud with his old friend, for the World Championship. Renegade was already a two-time Champion in this period. Ian defeated Renegade to become World Champion on American soil. It was a defining moment in his career, his first real heel run turning him into a World Champion. He held it for a month again, losing the belt in Cardiff, his hometown, to Renegade. Renegade became a three time World Champion. They battled a month later, the third consecutive month both of them headlining a PPV. Doctor Ian came up short, losing again to Renegade Doctor Ian He spoke about this during a shoot interview on a British based wrestling Channel – TWC during the summer of 2007.
"I always knew I was good enough to win the World Championship in the FSW, it just happened to be a time when the company was struggling for top competition. I remember being in Cardiff backstage and I said to Ren, when I lose to you tonight, I want my belt back at the next PPV. No worries, he told me. I was happy to drop my belt in Cardiff, Renegade is even more proud to be Welsh than I am. But we agreed that I'd win it back next time around. It all went well, we had a brilliant match, he beat me with the Revelation, and baboom it was over. But I don't know if it was Renegade or JJ's idea, at the last minute at Era of Exodus, I wasn't going to walk out Champ. Renegade was holding the belt again. Fair play, FSW lasted another four months and he never dropped it. He was a good Champion. But compare that reign to mine in UCW. I was a great Champion. I don't know if it was because Slade and Justice returned and Renegade was a better draw than me, but I was disappointed I never got I back."
Following his World Championship attempt defeat, Ian left FSW for a while to recharge his batteries. When he returned, without the actual "Doctor" gimmick but his name still intact, Slade, Justice and the rest had returned, FSW including several new superstars, Tommy Rolls and Bryan Fury. In May 2002, Fury and Ian went head to head for their own feud in the final month of FSW. Fury was the then Trans-Con Champion and Ian challenged him for the title. Fury won and Ian left FSW on a loss when he lost to Justice in the final week.
On the same Shoot Interview, Ian discussed how he saw FSW when he left;
"FSW was probably one of the most political places I've worked, but I was young back then, not as aware of these things as I am now. I was also on the right side of the politics, but I was a glorified fall guy. I didn't mind losing either unlike some of the top guys there. I put over Danzig for Christ's sake. But that was my idea, I liked him but every time I saw him after that he went down the crapper. But all in all, FSW was a great time for me. I worked with Greg and Ren for the only time in one place. I met Tommy DeWitt and had my first real taste of success. But when I finished there, I always ended up wanting more."
PwF, EHW and eWa (2002 – 2003)
When FSW closed, Doctor Ian kept his name and moved to PwF. Already being towards the end of 2002, Ian debuted and made an impressive match against Dom Jonez. In his second match, Ian shock defeated Project X for the International Championship. In early 2003, Doctor Ian defeated Battleship for the PwF World Championship. Ian held the top two belts in the company and two weeks later it closed.
During PwF, Renegade was competing in HeW and asked Ian to go ringside and watch him in a new Championship tournament there. Reneged won the tournament of the Name Your Own Championship match and he selflessly named it "The Renegade Appreciation Championship." Ian joined his friend in the ring for the one and only time at the end of the match to raise his arm in victory.
Ian sent his contacts out again and Doug Barker responded. Doug was Malik O'Hare's former manager in FSW who spoke about a new federation his latest protégé, Devon Brown, was competing in. Brown was similar to Ian and had similar backgrounds of wrestling in Japan. EHW was a shock to Ian; it had one of the most political faces he had ever seen. At the time Ian joined, Brown has the IC Champion there and lost the IC to the owner's son in a promo. After three weeks in EHW, Ian and Brown left on the eve of the PPV.
Ian shook hands with Brown and contemplated retirement. He had never really been a success anywhere other than WHH and a brief period in FSW. Out of the blue in August 2003, a Mr. Jameson of the Epic Wrestling Alliance contacted the Ian about joining his new company. He wanted a star man and Doctor Ian fitted the bill. Ian told Doug Barker who also brought along Devon Brown. Ian in his debut match was placed in a Battle Royal with 20 other superstars. He got to the final four and was then placed in a Fatal 4 Way. Ian won the match with a little help from Tommy DeWitt and became the eWa North American Champion. Ian went on a nine match undefeated run and once again, his back injury kicked in. Ian this time called time on his career and retired the North American Championship undefeated.
Ian summed up his feelings during his TWC Shoot Interview and how he felt his career was at an end.
"I loved every second of my wrestling career, but in eWa my back was getting worse and worse. I felt at that time I needed to finish. I remember, it was November 2003 just before Christmas. I'd had some horrible luck with certain federations and basically had enough. Wrestling was at an end for me."
DAW, IWF, UCW and UCWF (2005 – 2006)
In February 2005, the wrestling bug once again had Ian bit. He decided that after a solid year and a bit of rest and recuperation, he could once again challenge himself and become a respectable wrestler again. In order to do this he, he enrolled himself on an open contract in the Burning Spirit tour, a small independent venture that wished to bring the flavour of Japanese wrestling into American society. Two days after signing the open contract, Deadly Aggression Wrestling bought out Burning Spirit. Justin Ryan and Farris Force ran DAW, two men Ian had heard lots about. He knew Farris was a former CEO of UCWF, one of the top federations of his day. DAW was worth a risk and Ian signed a full-time contract with them, a decision that would change his life.
In his first match, Ian defeated a superstar named Night Stalker in a very impressive manor. Totally dominating the match Ian, who felt like he was once again starting his career over, caught the attention of the DAW fans, whom became cult like fans to the Ian. Ian's long time fans saw a change in him. When he was last seen in eWa, he was clean cut and light in personality, as he was in all his previous companies. Now he had lost a little weight, grown a beard and seemed much more rugged. It was this new look, almost came a new attitude, care free and not really expecting a lot other than a good time. In the same night, John Raide faced Psycho for the DAW Heavyweight Championship. Doctor Ian watched the match backstage and heard fellow DAW star Chris Bomber running his mouth about how he could better Raide. Ian took exception after a good showing himself in his match and the pair began a brawl in the backstage area. When broken up, DAW President Farris Force announced Doctor Ian would face Chris Bomber to determine the number one contender to his championship. The following week the two men went head to head in a DAW classic. Ian twice kicked out of Bomber's finishers, once the Bomb's Away and once the X-Treme Awakening. Bomber himself once kicked out of the Doctor Driver and one the Cure. It wasn't enough though; Ian managed to hit a final Cure on Bomber and got himself the victory. Ian had shocked the world. Bomber was favourite to go one on one with Raide, but the Good Doctor came up on top. But the match didn't go without some controversy, as the three count hit the mat, Bomber placed his foot on the rope, the referee missing it. Later in the evening, Doctor Ian found out he wasn't the only one facing Raide at DAW Bad Intentions, so was Chris Bomber.
DAW Bad Intentions saw the top three men in the DAW go head to head in a Table Scaffolding match. It was one of the most brutal matches Ian had ever been in, at one point despite all his back injuries in the past, he hit the Cure (a spear) on Bomber and Raide from the top of the scaffold and went flying through three stacked tables. Whoever stepped up from that moment on, would have won the match. Ian and Raide were the ones who got up and both attempted to grab the championship belt, hung above the scaffold. Both men reached the top at the same time, accumulating a full slug out for the championship. Raide hit Ian with the Fade to Black (a Diamond Cutter) and Ian fell to the bottom. Raide won the Championship and acknowledged Ian, who lay on the bottom, knowing his part in the match was basically, magic.
Following the Bad Intentions PPV, DAW found its talent leaving for better opportunities elsewhere. Ian almost found himself without a home again. But Farris Force also represented other stars around the wrestling world and wanted to take Ian and Raide under his wings. Raide declined, but Ian decided it was worth a risk. Force took Ian and another protégé of his Sean Jackson to IWF, a small federation run by another British Wrestler Rayne Young, which was based in San Antonio Texas.
Ian at first debated whether to join the IWF. Jackson was already there and Force was pushing Ian to join, but after several conversations with Rayne Young, Ian realised that it was going to be a place he would enjoy. In his first match in the IWF Ian faced Ryan Dynamic whom he defeated. His second match was at a PPV for the International Championship against Psyonix. It was a match, which he unfortunately lost but gave him time to bide.
In the background, Farris Force was rebuilding his former company the Underground Championship Wrestling Federation. He knew of Ian's former backstage work with FSW and one day out of nowhere, asked him if he wanted to be the General Manager of UCWF. Ian accepted, but continued to work for IWF for the time being.
Ian carried on a good run in IWF, including facing a young snapper whip called Anakin Young (later changed his named to Anthoni Young). Anakin was a good challenge for Ian as he worked out the kinks in his game again. Following Ian defeating Anakin, Rayne Young decided to relocate from Texas to Brixton, London that was the hometown of Rayne. Ian lasted another week in IWF, then finding out from Farris that the UCWF was finally open.
This was the first time in Ian's career that he could balance out being on camera and resting his back at the same time. He was feeling the pain again, but with this opportunity he could be around wrestling at the same time. This was short lived however, following IWF merging with David Law's uWe. Ian lasted three days, before concentrating solely on UCWF.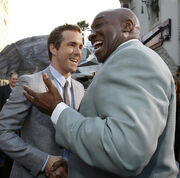 The first thing he done in UCWF was getting his brother Greg Venom signed. Venom had a stalled career since FSW and the UCWF opportunity was something he couldn't pass up. The first show went up to a success, but bad luck once again struck Greg Venom. Someone beat him from behind, Vice-President Justin Ryan breaking the news to Ian and the visiting Tommy DeWitt. DeWitt vowed to stay and find out who did, a promise Ian made to Greg. In the same night, Ian also found a new superstar for UCWF, Alexander Fayt. The President Gabriel Deville warned Ian that Fayt wasn't a man for UCWF. The following week, Deville was beat up, battered and bruised, all fingers pointing at Fayt. Ian disbanded this information and signed Fayt to a UCWF contract several weeks later, at the PPV Suicidal Tendencies. Fayt attacked UCWF World Champion John Raide, Ian revealing his plans to bring Fayt to UCWF and to lose Gabe meaning he would become President. Ian also angered Tommy DeWitt when he revealed he was the one who put Greg Venom out of action.
To keep up a sort of fitness, he enrolled in UCW as a wrestler. UCW was a small federation then and started wrestling there unsuccessfully, mainly due to his UCWF commitments. He also found UCW very outspoken at the time and he had real heat backstage with some of the superstars. After two weeks, Ian left UCW angry that he gave Jody Bash a chance. He hadn't learned his lesson from uWe.
Ian also had his select stable at that time, he, Fayt, Jake Matthews and Ash Bombay became a unit to be reckoned with but Farris Force tested the groups new status at the Deadly Groundz PPV, when he ordered all
four men to compete against UCWF's finest, Raide, Rachael Raide-Price, Tommy DeWitt and Orlando Cruze. The match was a victory in the way of Raide's team, UCWF World Champion John Raide pinning Fayt. The President wasn't happy and fired Fayt behind closed doors and suspending Ash Bombay, leaving he and Matthews. However, Ian also felt that during the course of the next few week, US Champion Jake Matthews was also losing the plot. First he ordered Jake Matthews to kick Rachael Raide-Price in the stomach, resulting in the pregnant woman to lose her baby, secondly Ian fired Matthews from UCWF after screwing him over when Jake was facing Rachael Price-Raide for the US Championship a few weeks later. Ian became the sole survivor of his initial faction.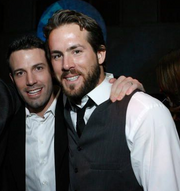 Not long after this, Farris released Ian of his Presidential duties, handing the power over to Rayne Young. On camera, Ian was devastated, saying he saved UCWF when it was down. Behind the scenes, Ian was happy to be released from his powers, following an exhausting TV schedule. He still had several months to run on his contract, but took an extended vaction first and decided to try his luck as a wrestler again, Rayne Young offering Ian the chance of a lifetime, to wrestle in the UCWF. Ian stalled for two months while he began his training again and resting his body.
Rayne had now become the UCWF Owner after Farris Force mysteriously disapeered. It was following the two months that he decided to go for it, and debuted himself in the World Championship battle royal. Streets Disciple, the previous champ, had just been released from UCWF and the belt was up for grabs. Ian became the runner up in the Battle Royal, losing to John Raide again. But he was rewarded with the Number One Contendership, the match to take place at UCWF's biggest Pay Per View – Millennium. Ian became the only man to headline a UCWF PPV in history by not having won a match, he had lost three already including his time as President. He lost again to Raide and decided that UCWF was not for him. He told Rayne of his lacklustre passion and decided to call his UCWF career to a halt.
Ian decided in February 2006 to halt his wrestling career for a few months, he had lost that burning fire and needed to ignite it again.
PWX, FwF and The Second Spell in UCW (Mid - Late 2006)
In June 2006, Ian signed up with PWX, realising he wanted to wrestle again. He liked PWX, it was a nice place and Ian remembered it taking off when he was in UCWF. John Pariah was a man Ian respected and tried his luck. He had two weeks in PWX and, despite enjoying the environment; he didn't really feel like he fitted in. Tommy DeWitt told of him of a place he was in, FwF and decided to try his luck there. From the moment he joined, Ian realised it was EHW all over again. It was a place ran by the Old Boys Network and he knew despite his talent, he might struggle. He did, the CEO there, CEO Hinjousa, booked Ian in easy matches and saw him job. After three weeks of losing to lowly talent in his eyes, Ian left FwF, again wondering why he bothered coming out of retirement.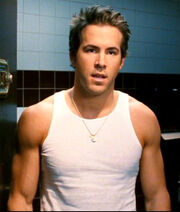 Through the grapevine, Ian heard that UCW was open for a second time under a fat viagra using Texan called Billy Joe Junior. Ian called up the office to see if he could get himself a tryout and Billy Joe offered Ian a contract. Ian even offered a public apology to Jody Bash following their previous fall out and all was forgiven.
In his first match back in UCW, Ian defeated Kram to get a shot at the UCW Intercontinental Champion, Morbius. At Redemption, the first PPV since his return the two met and Morbius won, but a greater victory came from that. Ian and his brother Greg Venom, who also joined UCW, put aside their differences and became allies, defeating Joey Johnson and Wayne Don in their first tag match together.
It had come full circle between the pair since their falling out in UCWF, where Ian put Venom out of action. In the ring, it was like old times for the two of them, their tag team capabilities better than most tag teams. Ian and Venom became firm allies again. Bros were back in action.
During the Redemption PPV, Doctor Ian faced Morbius for the UCW Intercontinental Championship. Just as he had Morbius beat, Daemon Hawk dropped Ian in a run in, the Doc losing yet another chance at gold. In the next few week, Bros, Ian and Greg Venom tagging once again, earned a shot at the Tag Gold, held by Daemon Hawk and his partner Jake Rage. But Rage and Hawk quit UCW, leaving the title vacant, almost messing up the PPV.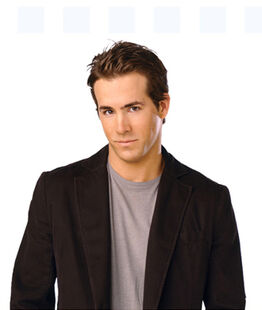 It was in Cardiff, the capital of Wales where both Venom and Ian were from and they wanted to compete in their hometown.
Billy Joe Junior saved the day. Greg Venom was place in a match against Dax Violent, for the World Championship Number One Contendership. Ian got his shot at Joey Johnson, the World Champ and Max Roach. The event took place at Cardiff and finally, Doctor Ian won in his home town. He became the UCW World Champion. Looking over his shoulder was the Number One Contender. Greg Venom, his own brother.
The pair followed a heated battle over the next month, the master mind behind Venom's sudden evilness was his girlfriend Taylor Monroe. Taylor played with Ian's mind, including setting up the (kayfabe) kidnapping of Nina Estra's niece Natalie, into the hands of Anthoni Young, who believed that Natalie was his own deceased niece Louise Jade Young, the daughter of Ian's close friend Rayne Young. With assaults on his world Championship coming from all angles, firstly from a wounded Joey Johnson in a rematch, whom Ian defeated. He then faced David Jones at UCW development federation RWS for his belt. Ian, as expected, defeated the cocky wannabe. Next was Anthoni Young, who had the custody of Natalie on the line as well as Ian's world Championship. Ian was lucky again and came away with a hard fought win, mostly thanks to an interference thanks to Rayne Young again.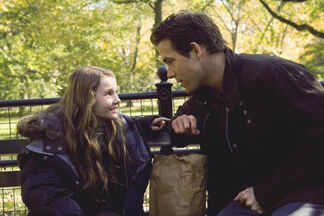 Before the PPV Title match, Ian and Nina faced Venom and Taylor in a mixed-tag match at UCW Mayhem, Venom winning. In the midst of this, Ian pulled off another special. Ian got their old friend Renegade in as the special referee for the World title match at UCW's Havoc.
The brothers met at the PPV in November 2006, UCW's Havoc. With the addition to Ren as the referee, the brothers were placed inside a Hell in a Cell match. With Ren as the referee, it was called down the middle in an anything goes match up. Greg Venom then won his first major World Championship, beating Doctor Ian with a Venom Smash through a table. Before Venom could get to his belt, Ian took it from Renegade, where he handed the belt over to his brother himself, and passing on the flame. The three of them raised their hands in the middle of the ring, the three men from South Wales, all of them being able to reach to the top at one point.
Following Havoc, Ian made a conciseness decision to leave UCW. It was towards the end of the year and he wanted to celebrate Christmas with Nina away from wrestling. He wanted a family and away from wrestling was best for that.
Third UCW Spell and MCW (2007 – 2008)
UCW
In late 2007, UCW opened up again and Ian decided to try again, to see if he could bring back his Golden Days. He had spent most of 2007 outside of the ring and tried a few federations with little success. Most notably were WWA and MCW. But when UCW opened up again, Ian could feel the fire burning again and really wanted to excel. Ian had changed a lot since his last spell in the spotlight. He was wiser with age (he was now 32) and became more sophisticated. His first match back in UCW was against a promising new comer Pastor Malakai. Ian defeated him and found himself against another newcomer in the second week, Sunflower. Again Ian defeated him and was rewarded with a match against Greg Venom.

This was a big match for Ian. He had a lot of demons in his head from Venom; his last three matches against Venom resulted in Venom wins (2 in UCW and 1 in FSW). Ian managed to defeat Venom, which meant he would be heading to Goldrush II with a bye to the second round.
In Goldrush II, Ian kicked off defeating Liam Hennigan in a second round match. In a well deserved victory, Ian progressed to face "The Saint" Patrick McCarthy in a mouth watering tie. The match went either way, but after kicking out of the Doctor Driver, McCarthy defeated Ian with the Leap of Faith. Ironically, McCarthy went on to defeat BROS member Greg Venom in the final of the Goldrush tournament.
Tommy DeWitt turned up at the Mind Games following the Pay Per View, Goldrush II, where he managed to do an unthinkable task, he reunited BROS. Tommy made the two see past their differences and as a result, the most feared team in UCW history rose from the ashes. There was one problem with the reuniting of BROS, both men were gunning for the UCW World Championship. This decision was made easier when anothe familiar face returned to UCW on the eve of the BROS reunion show. It was "Ace" Stephen Marlay.
Ace, from what Ian could remember, was a dominating roster member from his first spell in UCW back in 2005. And from his return, Ace built himself up to be the first Triple Crown Champion in UCW history, a goal Ian had set for himself. So the following week, following a snide remark made by Ace on the UCW website regarding Doctor Ian, Ian turned up during Ace's match with World Champion Patrick McCarthy, costing Ace the win. Ace attempted to get his own revenge next Mind Games, but was once again undone by the Good Doctor, when Ace clocked David Jones instead of Ian. The final Mind Games before Redemption saw Ian done by Marlay, when Ace attacked Ian during a backstage interview. This set up the match at Redemption.
The match with Ace and Ian was what the fans of UCW expected, an instant classic. It went both ways but in the end, Ian prevailed defeating Ace via outside interference from Taylor Monroe. His plan was in motion to become UCW World Champion and his opportunity of closing in on it came into action when he squared off against Marlay and Patrick McCarthy for number one contendership. Ian defeated the pair to become number one contender at Obsession, the same Pay Per View he won the UCW World Championship at before.
The World Champion at this time was Ian's own brother Greg Venom. With the previous antics of Greg fresh in his mind, being Greg taking the CHampionship from him during his previous reign, and the Natalie Estra fiasco, Ian set about business to get in the mind of his brother. To do this he pulled out a sex tape of he and Taylor Monroe, airing it on UCW television at the live Championship match press conference. The BROS reunion became short lived as Ian went into Obsession in his brothers head. In a bloody TLC match, Ian didn't disappoint proving why he claimed Obsession was his Pay Per View, he defeated Greg Venom becoming a two time UCW World Champion, only the second person in UCW history to accomplish such a feat.
The next challenger to Ian's Championship was independent legend Damion Vorhees. The two went on a months bitter feud which started from Ian's disgust of Vorhees' speciality match Ultra-Violent. The two met at the Collision Course Pay Per View where Ian became the first UCW World Champion since Joey Johnson to retain a World title on a PPV stage.
MCW
Ian also rejoined MCW in this time. It was the first time in his career he was to work two federations at the same time, MCW's schedule however, with their one show every two weeks, was suitable for Ian and his UCW commitments. In his first week at MCW's Mayhem, Ian joined the Axis faction, the most dominant group of individuals of MCW. This was however to be short lived. After being welcomed by the Axis group, Ian attempted to help Rayne defeat John Paraiah later in the evening. This back fired on Rayne as he became DQ'ed. Later in the evening Axis, including Doctor Ian, ambushed Jonas Griffen. After the dismantling of Griffen, Ian attacked Rayne, setting up the main event for the following MCW Monday Night Mayhem. Doctor Ian vs. Rayne Young. A match two years and more in the making.
The match with Rayne Young was just as expected, totally brutal. On many occasions, it could have gone either way, but when it went down to the wire, no Doctor Driver from Doctor Ian could get the job done. No curtain call from the Enigma could finish off the Good Doctor. Instead, excluded Axis member Kaplan James came to ring side, getting Rayne Young DQed. Ian won the match, Rayne Young even raising his hand in respect, but there was still a feeling of getting cheated.
Ian got revenge on Kaplan James at the following MCW Pay Per View "Purgetory." Ian, along with Greg Venom, teamed against Kaplan James and Seth Cage (the Tag Team Champions) and Luke Tanner and Christopher Jacobs. The three teams went head to head, BROS becoming Tag Team Champions for the first time in ten years. Directly following their Tag Team Championship win, Ian headed into the first round of the Whitecloud Memorial Tournament. He was shock defeated by Enzo Kanegawia in the first round and found himself floating around the MCW stuck in a little rut. BROS successfully defeated Jonas Griffen and Midas in their first Tag Team defence together, but only just. Ian though had a break at the Dedication PPV, when he got a shot at Angelica Jones for the uncrowned TV Championship. Ian just lost out to the "Firestar" but was later called to the ring later that night. Dazz and Rayne Young had just battled in the final of the Whitecloud Memorial Tournament, the winner getting a shot at the World Champion. Out of the five called to the ring, Ian was awarded the Number One Contendership by Rayne Young, instead of he and Dazz who had just had an epic battle. Without winning the Whitecloud Memorial Tournament, Ian became the number one contender. In his time of waiting, BROS continued to defend their Tag Championships successfully before Ian breached out on his own, capturing the TV Championship from Angelica Jones. Ian stayed another two months in MCW before he received his title shot, but unfortunately for him Angelica Jones beat him to the prize, winning the World Championship.
His contract expired and he left MCW to concentrate fully on UCW.
Only UCW
When he left MCW, Ian concentrated fully on UCW, his "home federation". He was already the World Champion and when a roster vote came up asking for 4 members to represent UCW in the "MCW Challenge Tournament" Ian swept the board with every roster member selecting him. UCW Hall of Famer
Maynard
returned in this period, Ian went straight for him. He managed to prove that Maynard was below him when at UCW Revolution, Ian defeated Maynard to retain his World Championship.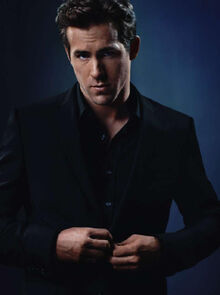 Ian then competed in the MCW Challenge Tournament, representing UCW, where he reached the semi-final his opponent being the eventual winner Jonas Griffen. However he did defeat Glory Braddock from GDW in the first 16. His quarter final match was void after no winner emmerged from his side of the bracket, getting a bye instead. Although this was disappointing for him, it suited him for concentrating on his UCW World Championship. He was also chosen by MCW Chief Jacob Layman as the host of the quarter final matches, becoming the only non-MCW wrestler to appear on their TV show at the time.
He spent the next month in UCW feuding with Samuel Hessingstock of OUW fame. Since Hessingstock joined UCW, he and Ian developed a friendship between them based on respect. But when Sam scored a pin-fall victory over Ian, animosity came between the two and a battle for the UCW World Championship entailed. At UCW Civil War, five months after his World title win, Hessingstock defeated Ian becoming only the sixth man to ever win the UCW World Championship.
Within the midst of this battle with Hessingstock, Ian fell at the semi-final hurdle of the MCW Challenge Tournament to eventual winner Jonas Griffen. It was a solid and even match with the UCWer just losing out to the only MCW representative left in the tournement (UCW had 3, the others being Greg Venom and Patrick McCarthy).
This would be the final stance of the Third incarnation of UCW. The company would grind to a standstil for several months with spurts of running here and there running without Ian. It eventually closed, this time it seemed at a more permanent basis.
During his leave of UCW, Ian went about doing a special event for FSW fans and managed to gather a few of the alumni for a meet and great. It had been a while since they were all together, and it went off without at hitch.
SCCW (2009)
After over a year out of action, other than a few special guest appearances, Doctor Ian agreed to join SCCW. He made his debut against
Galactix
, who was wrestling under the name Modo:Whoa and ended up defeated. Ian also once again met up with his brother and tag team partner Greg Venom, who didn't see quite like himself. Their first meeting in a SCCW environment Greg was wandering the halls drunk singing old country songs. They next met in the Bunkhouse Brawl, a match for the SCCW Heavyweight Championship, though neither man won, Greg inadvertently eliminated Ian from the match after the members of BROS began to work well together in the early stages.
Within a few weeks in SCCW, BROS were put together again and their first match as a tag team since being MCW Tag Team Champions was against the SCCW Tag Team Champions War Machine - Chris Champion and The Machine. In another close match for the brothers, they would find themselves on the losing side again when Greg would be pinned by the SCCW Tag Team Champions. Ian, frustrated but enjoying himself, found himself finally getting himself going with a match against the SCCW Heavyweight Champion Myke Adams. The two would fight to a draw in what would prove to be Ian's final match in Simcoe County.
Following the match, Ian once again found himself in contact with old friend Rayne Young, who had just discovered Ian was back on the wrestling circuit. Amongst friends and a quick chat, Ian decided that maybe his future lay not in Barrie, Simcoe County, Canada but back in Detriot and Motor City Wrestling. Ian resigned with MCW within minutes of being released from SCCW. Parting on good terms with the Canadian based company, Ian looked to go it alone, this time knowing that Greg was happy in Simcoe and for once, BROS were separated from each other. Ian made a few brief appearances in MCW, including a memorial show for Whitecloud, before leaving again.
UCWF (2010)
On the 2nd January 2010, Doctor Ian officially announced his retirement on an internet blog. On the 8th June 2010, he resigned with UCWF as an active member of the roster, his first match set to be at the end of June. He lost his first match and has not been seen on UCWF TV since.
As he was still under contract in UCWF, but not in any action, a mysterious competitor called The Predator appeared in the UCWF. However, Ian denies that he was Predator, despite a similar moveset to each other. Ian ironically turned up at FWA in 2011 and admitted that yes, he was The Predator
He spent much of his time away from UCWF TV training the new generation at Newbridge Wrestling School back home in Wales.
BWF (2011)
In the third month of 2011, Doctor Ian signed an exclusive contract with the British Wrestling Federation, where he would team up with Greg Venom once again. In his first match, Ian made himself number one contender to the BWA World Championship by outlasting all BWF roster members in a Battle Royal. BWF President Jason Stone called for the match to stop when Doctor Ian and Jeremiah Jihad went down to the final two. The two would go on to face each other at BWF Anarchy in the UK.
However, financial problems between the company and its top stars (BROS and Jihad) meant that neither competitors would end up facing each other for the BWF Championship (instead Vance Archer would become Champion).
The company unfortunately closed soon after.
Reopening and Return to MCW (2011 - 2012)
In late 2011, word got around that Motor City Wrestling would once again be reopening. At a time where Future Wrestling Alliance was part of the MCW franchise and his own student Eli Legacy competing in FWA, he decided to join up himself at the newly opened MCW (under new management).
Ian's first appearance was at Mayhem's first show, where despite not wrestling, he appeared in a Gold and Black forever t-shirt and later in several segments throughout the show. He comentated on his brothers Greg Venom's win before helping out his brother after the match. His first match was a week later at the second Mayhem show. His first win would come in the second show, in the first match of the night against Alcohol Paul and his old frenemy Rayne Young. Ian had a second match that night as several members of the roster faced each other in an elimination match for the World Championship. He would be eliminated first by Greg Venom.
At the first Pay Per View of the new MCW, Dedication, Ian would enter the royal rumble match as a member of MCW. He would be eliminated half way through the match by Lance Williams. However, the next Mayhem would be Ian's chance of revenge against Lance Williams. The two were placed in a Motor City Championship match, for the vacant title following Natalie Burrows exit from the company. It wouldn't be a disappointment for Ian who, thanks to some help from his brother Greg Venom, managed to obtain the Motor City Championship, his first professional championship in just over three years.
The following show it was announced MCW and FWA were merging following the MCW hostile takeover of FWA. The Championships were to be unified, this setting up a match with his own student and protege, Eli Legacy. In a topsy-turvy match, Ian outwitted his student to retain the Motor City Championship and was recruited into MCW's premier stable.
BROS and Total War, Sophie O'Brian and Mark O'Brian, joined forces at the next Mayhem to become The Syndicate. In The Syndicate's first attempt, BROS become MCW Tag Team Champions for the second time. However in the win, Ian would become injured from an attack by Priest. He would be put on the shelf for a few months, undefeated in his Championship reigns.
Ian would later be released from his MCW contract following a bried return.
Elite: Pro (2013)
For a short while in 2013, Ian, Greg Venom, Rayne Young and son of Farris Force, Alexander, opened Elite: Pro. The promotion lasted a few months before folding.
BROS: Official Podcast
In January 2015, Doctor Ian and Greg Venom came up with the idea and started their own podacst show. The first season ran until September, with the second season coming back in Spring/Summer 2016.
Teacher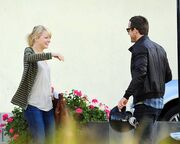 Since 2009, Ian has split his time wrestling and been home in Wales, mentoring and teaching the next generation of Welsh wrestlers. This is currently at his old school in Wales, where he would take a class of five students once a week. There he would use his own skills and pass on, the two main being his technical game and showmanship.
His first main students were Hollie Taylor, Elliot Stubbs, Jerry Johnson, Marc Jones and Shaun Solders. After a while, the group began to dwindle. Stubbs would graduate, Johnson and Jones would quit, while Solders left South Wales all together. Taylor continues to train at the gym
His class now changes weekly as the turnover of students is now much greater.
In Elliot Stubbs however, Ian did find his first protege. Stubbs would become the FWA wrestler known as Eli Legacy.
In Wrestling
Enterance Music
"Unbroken (Hotel Baby)" by Monster Magnet (2009-)
"T.N.T" by AC/DC (2010 -) (as member of BROS)
"Everybody's Screaming!!!" by Lostprophets (2008-2010) (as member of BROS)
"The Antidote" by Story of the Year (2009)
"Too Cool For School" by Fountains of Wayne (2001-2009)
"King of Kings" by Motorhead (2008)
"Hate Me Now" by Nas Featuring Puff Daddy (2001)
"Casualty Theme Music" (2001)
"Too Cold" by Vanilla Ice (1998-2001)
"When Will I Be Famous" by Bros (1995-1998) (as member of BROS)
"Gold" by Spandau Ballet (1992-1998)
Finishing Moves
Doctor Death Trap (Leg sweep hammerlock DDT)
Doctor Driver 4.0 (Avalanche Takaiwa Driver)
Doctor Driver (Over the shoulder sit down piledriver.)
Version 2.0 Doctor Driver (Ian gets opponent sat on the turnbuckle. He climbs to the second turnbuckle and then places the opponent on his shoulders into a death valley driver position. Jumping from the second rope he hits a hard impacting Death Valley Driver. Now used very rarely, but still does on occasions)
Signature Moves
Doc-Drop (Only used when reversing a punch. As the swing a wild right / left hook, he ducks and grabs them in a full nelson. Instead of keeping him in the submission hold, he turns it into a full-nelson sit down power bomb.)
Final Cut (Ian puts opponent into a neck breaker position, but as he goes to hitit, he spins around crashing to the ground leaving his opponent in a very akwardposition.)
One Night Stand (Superkick - a move that is used in respect for his now retired friend Renegade).
Last Hope (A Running Spear. Uses More Impact When He Catches Opponents Off Guard. Can also be used as a finisher.)
Surgical Incision (Busaiku Knee Kick)
Deadly Innocecnce (Tiger Suplex '85)
Official Teams
BROS (with Greg Venom )
The Rat Pack (with Greg Venom, Renegade)
Primetime Playaz (with Christopher Jacobs )
Bad Company (with Tommy DeWitt )
The Doctor's Elite (with Jake Matthews, Ash Bombay, Alexander Fayt)
The Syndicate (with Greg Venom, Sophie O'Brian, Mark O'Brian)
The Black and White (with Chris Slade, Jamaar D'Angelo, Vanessa Slade)
The Red and Black (With Greg Venom, Tommy DeWitt, Tommy Rolls, Johnny DeWitt, Ashley Underwood, Sarah Knight)
Brits Behaving Badly (with Flash Kidd, Randy Gears, Clara McKenna)
Managers
Nina Estra
Harmony Rhey
Ophelia Lee
Dante Kulman
Clara McKenna
Personal life
Ian Brander has a well publicised relationship with his former manager Nina Estra. Currently Ian and Nina, along with her adopted daughter Natalie, spend their time living between his Penmaen home in Wales and Wanuakee, Wisconsin. The couple however has dated on and off however, since meeting in FSW in 2001. Despite any break up in the period, they remained close friends and confidents.
His tag team partner, Greg Brander, is his real life twin brother.
In his career he dated BWA Interviewer and WHH wrestler Clara McKenna on and off from 1994 - 1999. Their relationship was kept off camera.
He has had several injuries in his career, most notably being his back problems which first occurred early in his career in BWA. He has also had regular occurrences of knee problems since eWa in 2003, which caused him to take a year out from wrestling.
He is a regular drinker of whiskey, something which has become a trademark of his over his later career, his favourites being Scotch whisky and Tennessee Whiskey (Jack Daniel's) and Tennessee Bourban (Evan Williams). His favourite types of Scotch Whisky are Glen Moray, Grants and Glenfiddich).
Ian is an avid soccer fan, supporting Manchester United and locally Newport County. He is also a Tennis fan and a NHL fan, but admits he has no preference to supporting a single player nor team, rather enjoying the spectacle of the sport. He is also a fan of comics, Anime and Manga. His favourite Japanese animations are Blood and Tokko.
Title History
Championships
British Wrestling Alliance

BWA Heavyweight Championship
BWA: British Championship
BWA Tag Team Championship
Wrestling Headquarters Haven

WHH World Championship
WHH Intercontinental Championship (x2)
WHH Tag Team Championship (x3)
Five Star Wrestling

FSW World Championship
FSW Trans-Continental Championship
Primetime Wrestling Federation

PwF World Championship
PwF International Championship
Epic Wrestling Alliance

eWa North American Championship
Motor City Wrestling

MCW Television Championship
MCW Tag Team Championship
MCW Whitecloud Tag Team Championship
Hall of Fame Placings
FSW Hall of Fame
eWa Hall of Fame
UCW Hall of Fame
Trivia
Ian's original idea for the name of the Tag Team BROS was Brothers Beyond, but Greg Venom said it was too gay.
Ian's longest used theme music was "Too Cool For School" by Fountains of Wayne and has been since FSW circa 2002.
Ian has defeated Tommy DeWitt more than anyone (he is 5-1).
Ian has lost more matches to John Raide than anyone (he is 0-4).
The personal record between Doctor Ian and Greg Venom currently stands at 3-3.
EWZine's most popular wrestler in week 11 with 47 points.
Is fluent in Welsh.
Says his biggest professional regret is never joining ULW, despite being offered on previous occasions.
Has earned several nicknames during his career including favourites "The Good Doctor", "The Verbal Assassin", "The King of UCW", "The Prince of Wales", "The Critically Acclaimed One", "The Louis Vuitton Diamond of Professional Wrestling"
Was the first FSW wrestler to have a website.
His favourite band is Fountains of Wayne, the same band that preforms his theme music.
While feuding with Greg Venom in UCW for the World Championship in 2008, they held the MCW Tag Team Chanmpionship together at the same time.
The (kayfabe) sex video of Doctor Ian and Taylor Monroe used in UCW (March 2008) was initially a plot to develop the original BROS feud of 2006. It was an idea of Doctor Ian's which he also used and developed in UCWF, that time the video was of Jake Matthews and Rachael Raide-Price.
Is the only UCWF wrestler to headline two PPV's without winning a match. There is also a mistaken rumor that Ian was UCWF World Champion. He never was.
Selection of Noteable Matches
FSW – Doctor Ian vs. Jamaar D'Angelo (Trans-Con Tournament Match 1)
FSW – Doctor Ian vs. Malik O'Hare (Trans-Con Final)
FSW – Doctor Ian vs. Josh Evetts (FSW Hostile Takeover)
FSW – Doctor Ian vs. Renegade (FSW World Championship – Bad Blood)
FSW – Doctor Ian vs. Renegade (FSW World Championship – Capital Chaos)
eWa – 20 Man Battle Royal / Fatal Four Way (eWa North American Championship)
eWa – Doctor Ian vs. "The Golden Boy" Johnny Midas
DAW – Doctor Ian vs. Chris Bomber (DAW World Championship No. 1 Contender - Bad Intentions)
DAW – Doctor Ian vs. John Raide vs. Chris Bomber (DAW World Championship)
IWF - Doctor Ian vs. Anakin Young
UCWF – Doctor Ian, Jake Matthews, Ash Bombay & Alexander Fayt vs. John Raide, Rachael Raide-Price, Tommy DeWitt & Orlando Cruze
UCWF – Doctor Ian vs. John Raide (UCWF World Championship)
UCW – Doctor Ian vs. Max Roach vs. Joey Johnson (UCW World Championship - Obsession)
UCW – Doctor Ian vs. Anthoni Young (UCW World Championship)
UCW – Doctor Ian vs. Greg Venom (UCW World Championship – Havoc)
MCW - Doctor Ian vs. Rayne Young
UCW - Doctor Ian vs. Greg Venom II (UCW World Championship - Obsession 2008)
MCW - Doctor Ian vs. Angelica Jones (MCW TV Championship - Remberance 2008)
MCW - Doctor Ian vs. Angelica Jones (MCW TV Championship - Monday Night Mayhem)
MCW - Doctor Ian vs. Angelica Jones vs. Annie Alvarez (MCW World Championship - Breaking Free
UCW - Doctor Ian vs. Maynard (UCW World Championship - Revolution 2008)
External links
Ad blocker interference detected!
Wikia is a free-to-use site that makes money from advertising. We have a modified experience for viewers using ad blockers

Wikia is not accessible if you've made further modifications. Remove the custom ad blocker rule(s) and the page will load as expected.