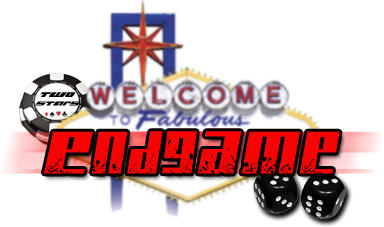 Endgame is an annual Pay Per View event held by TWOStars since 2005.
Endgame 2009
Famous(c) vs Sickness vs Gringo vs Angus vs J-Rock: Angus wins
KOTM Semi Final
Sickness vs. Gower - Sickness pinfall
KOTM Semi Final
Gringo V CVD - Gringo via pinfall
KOTM Semi Final
Agnus vs Samson - Agnusvia DQ
KOTM Semi Final
J-Rock vs Draven Cage - J-Rock via pinfall
Tag titles MatchEastwood\Denton Vs Kyle Gilmore and Lucian Jones: faces to etain
Women's title matchPortia V Cari-Dee - Portia to retain
Randy Roko vs Jason Bell: Roko wins by DQ.
Ad blocker interference detected!
Wikia is a free-to-use site that makes money from advertising. We have a modified experience for viewers using ad blockers

Wikia is not accessible if you've made further modifications. Remove the custom ad blocker rule(s) and the page will load as expected.