An Inconvenient Cafe and Gay Lesbian Bisexual Transsexual (GLBT) Lingerie Bar is a restaurant and bar in Braddock, TX that hosts WNWA wrestling events.
History
The Cafe is the former Strasburg (PA) Pizza and Subs Restaurant owned and operated by Tony Fanuci and his mother, Mama Mia. The restaurant was in business from 1986 to 2006, when it burned during a match between Prince Charming and Fanuci. During that match, Fanuci was struck by a tour bus and was hospitalized for months in a coma. As his medical costs soared, he and his mother were unable to pay the lease on their restaurant. The Liberal Librarian, who had recently been stalking Fanuci and stealing his colostomy bags, stepped in and offered to help Fanuci out. He even let him join Frustrated Inc., however it was all a cunning ruse, and Fanuci ended up as The Lib's manservant. The Lib began pimping Fanuci out and eventually told him he could secure his freedom and have his restaurant back if he could defeat Frustrated Inc. at Memorial Day Massacre. However, if he lost the match, Frustrated Inc. non-profit group would have sole ownership of the restaurant and could do with it what they pleased and Fanuci would have to serve as a waiter/entertainer in their new An Inconvenient Cafe and GLBT Lingerie Bar. Fanuci agreed, but was defeated by Da Crunk during the match.
The new restaurant and bar was moved to Braddock, TX in June 2007. After being closed due to numerous health infractions, Braddock County Public Library Director Kelly Millis agreed to house the restaurant in the library in the former Research Services Division space on the second floor.
Portions of all sales are being donated to the Hillary Clinton for President election fund and to Planned Parenthood.
Images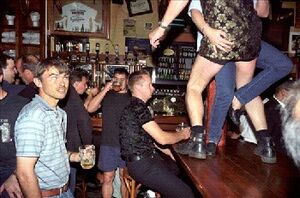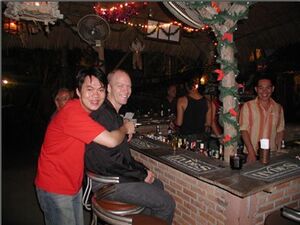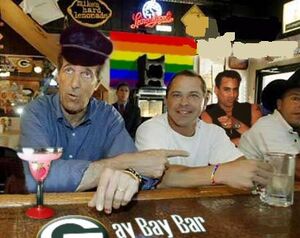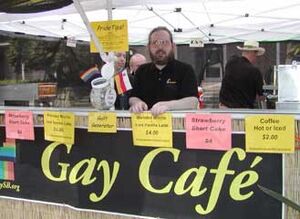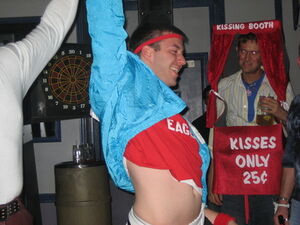 Ad blocker interference detected!
Wikia is a free-to-use site that makes money from advertising. We have a modified experience for viewers using ad blockers

Wikia is not accessible if you've made further modifications. Remove the custom ad blocker rule(s) and the page will load as expected.