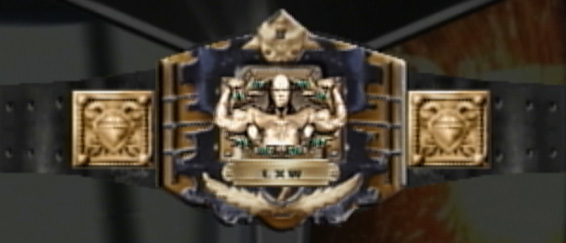 The GrandSlam Championship was created as the "lower" Major Title of LXW. It was first crowned to Nathan "The CanKnuckler" Michaels in June of 2006 after he defeated Fay Anderson at the LXW "Champion's Classic". It has been phased of by the company as they will now utilize just one Major championship belt.
Title History
The GrandSlam (GS) title has changed hand more than it's more valued counterpart, but many also believe that the title was devalued due to some controversy surrounding a key matchup for it. This was the second GS title defense for Michaels as he faced controversial wrestler Jayson Jones. Though it was never found out by LXW officials, many believe the match was stacked in Jones' favor, leading to he eventual removal from LXW, and the title being awarded back to Michaels.
Michaels would then lose the title to King in a similarly peculiar fashion, as the "Colorful Colossus" used a possum pin to sneak the belt from the Calgary-born Michaels. After a stint of non-title matches, Michaels would win the title for a second time (as his loss to Jones was also struck from the record books) and hold it until the first Pantheon, where he lost the title to long time tag team partner and at one point rumored girlfriend Jennifer Drew.
Drew stands as the last GS Champion and as of 2007 will be one of the first to challenge for the LXW World Championship.
Previous Holders
Nathan "The CanKnuckler" Michaels
Jayson Jones (later stripped of title)
Ad blocker interference detected!
Wikia is a free-to-use site that makes money from advertising. We have a modified experience for viewers using ad blockers

Wikia is not accessible if you've made further modifications. Remove the custom ad blocker rule(s) and the page will load as expected.