May Mayhem was an event(held in May of course) where 40 wrestlers would be thrusted onto the top of a three prong scaffolding and told to throw each other off of it until there was only one man left. The winner of this match is guaranteed a shot at the IWO World Heavyweight Championship
High Flyer
is the only known participant of all 4 versions of May Mayhem.
The first match in 1999 was won by Phelen Kell by defeating Billy Larson
The second version was won by three men, Gunnar Smith, Hardcore Isoceles Trapezoid, & Fenix. Special Guest Appearance by Bob Saget.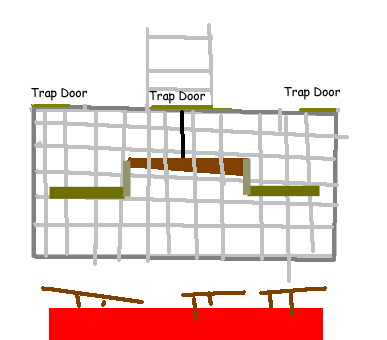 The third version was won by Sam Potright & High Flyer, although neither man claimed their championship opportunity.
The fourth and final version 2002 was won by Jack Breaker, eliminating former champion Simon Seaman in the process.
The event was dropped when the IWO returned as an independent promotion in 2003.
The May Mayhem match was only considered a main event during the 2000 version. Zombie vs. Titan, Joey Malone vs. Donnie Daze & Schitzo Tod vs. Nuke were the main events for the other shows, each match over the IWO World Heavyweight Championship
Ad blocker interference detected!
Wikia is a free-to-use site that makes money from advertising. We have a modified experience for viewers using ad blockers

Wikia is not accessible if you've made further modifications. Remove the custom ad blocker rule(s) and the page will load as expected.