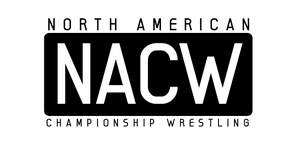 North American Championship Wrestling was founded on October 8, 2012 by Mark Brandon.
About NACW
At North American Championship Wrestling we pride ourself on being a simple efed that was created with the motivation and dedication of our staff. At North American Championship Wrestling we are here to prove a point, that we can still have fun with this game together and the time is now to take it to a whole new level.
Expectations:
We have 1 show a week. The show will air Tuesday Nights and the deadline for the show is Monday night at midnight. You only have to write 2 roleplay for this show and it can be ANY length you want it to be. The booking will be easier to deal with, if you think you could use a week off to handle some personal stuff…just let us know at any time. Its not a big deal, At North American Championship Wrestling we want you to feel comfortable and make sure you are having fun while doing so.
At North American Championship Wrestling we have 6 major pay per views a year. That equals one every 2 months. The roleplay max limit on pay per views we require is 3 roleplays. Nothing too extreme or stressful, and only 6 times a YEAR will you have to do more than 2 rp a week.
We at North American Championship Wrestling expect no profanity to be used at any time. The "7 Words of Doom" that the FCC censors…do NOT use them…if you do, you will either delete it out of there or I will censor it myself and make your rp look even sillier. No need for name calling like that or using those words. ALSO…there will be no taking God's name in vain and that is strictly enforced.
North American Championship Wrestling does expect that no sexual content will be used at any time. It is offensive to us and the other members involved here and just shows us the lack of creativity and taste you have in developing your character if we find you using it you will be warned and after three warning if it keeps up you will be removed from the site period.
We at North American Championship Wrestling expect NO drug use of ANY kind to be involved with your character and this is strictly enforced. This is but not limited to:
smoking marijuana, cocaine, crack, selling of drugs, shooting heroine, or any other type of drug.
The results of the weekly show will be written in shortened form EXCEPT for the main events of the show. Just remember that so far i am the only staff member who will be judging all roleplays based on quality and quality alone. If you ever question a match win or loss…please make sure to send me a pm and I'll be more than happy to show you what I read and how I voted and made my decision.
The pay per views will be FULLY written results. The superstars and vixens here will be expected to write 3 rps for those weeks because that will be the week that the staff here bust it out for you guys too. You scratch our back and we'll scratch yours.
If you have any other questions or concerns, i just ask you to send me a private message. We at North American Championship Wrestling think things are going to be simple..and very easy. So relax and have remember to have some fun while doing so!
Televised Events
North American Championship Wrestling has one weekly show called Tuesday Night Wreckage.
Roster
Superstars:
"The Ace of NACW" Ace Michaels
"The RockStar of NACW" Evan Tyler
"The Storm" Lance Stark

Vixens:
"The Mob Queen" Alexandra Santiago
Ashlyn Starr
Staff
Mark Brandon (NACW Chairman)
Championships
Currently there is three titles.
International Championship
Tag Team Championship
World Heavyweight Championship
Link
Ad blocker interference detected!
Wikia is a free-to-use site that makes money from advertising. We have a modified experience for viewers using ad blockers

Wikia is not accessible if you've made further modifications. Remove the custom ad blocker rule(s) and the page will load as expected.