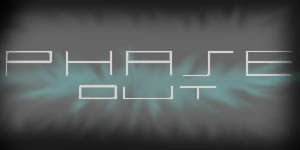 2007
Phase Out
{{{theme}}}
{{{tagline}}}
Details
Promotion
World Wrestling Xistence
Brand(s)
Fury
Date
November 30th, 2007
Venue
Madison Square Garden
City
New York, NY
Attendance
12,363
Buyrate
Pay-per-view chronology
Hall of Pain 6
Phase Out
Final Countdown
Phase Out chronology
{{{lastevent2}}}
Phase Out
{{{nextevent2}}}
Friday November 30th 2007
Live from Madison Square Garden in New York City

WWX International Title
Wasted Youth picks up a very close and controversial win over The Lone Wolf, Ethan Cavanaugh, to retain the WWX International Championship.

WWX Women's Title
Athena def. Satanica Lust to retain the WWX Women's Championship.

WWX Tag Title
The Dirty White Boys defeat the Dream Team (Rick and Scott Dreamie) for the WWX Tag Team Championship.
---
Phase Out Match
---
4 teams of 4 members Single elimination. Winner gets a guaranteed shot at the WWX World Championship at Countdown.
The team of The Lost Soul, Rheinhardt, B.B. King, Gordon McAndrew
-defeats-
Krimson Blaze, Mass Destruction, Paco Lapse, Evil Sped Eastin
Ryan Rayne, J. Stylez, Jorgen Lightfoot, Corporal Sanders
Ardnand Meyers, Kelvin Klynne, Decimus, Justin Sane
Ad blocker interference detected!
Wikia is a free-to-use site that makes money from advertising. We have a modified experience for viewers using ad blockers

Wikia is not accessible if you've made further modifications. Remove the custom ad blocker rule(s) and the page will load as expected.