PrYde Ruthless Intentions is the first pay-per-view of the year in PrYde Wrestling. It is generally one of the most violent pay-per-views of the year and always features the most talented and highly entertaining superstars in PrYde Wrestling. The original event crowned the first World Heavyweight Champion in PrYde and was PrYde's first pay-per-view. The last event occurred in 2008.
Ruthless Intentions 2007
The very first PrYde pay-per-view, hosted live in PrYde's own home town, Memphis, TN. The event marked the first time a World Heavyweight Champion was crowned. It took place February 4, 2007. The 2007 event also featured the first edition of the annual PrYde "Money in the Bank" match-up, it would last until 2008.
Ruthless Intentions 2008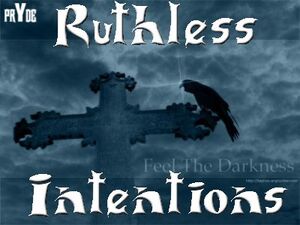 Ruthless Intentions marked the second anniversary of PrYde and one of the last pay-per-views of the first incarnation of PrYde Wrestling. This event too was hosted in Memphis, TN.
Ruthless Intentions: The Future
There is much rumor that since the rebirth of PrYde, a Ruthless Intentions 2011 edition may in fact take place. Ruthless Intentions 2009 never took place due to the closing of the company and 2010's edition was looked over because of the chaos that was engulfing the company with the reopening of PrYde and settling of the Elite Championship Wrestling purchase. Within the company there is hopes that for each year in the future that PrYde stays in business, Ruthless Intentions will welcome their fans into the new year.
Ad blocker interference detected!
Wikia is a free-to-use site that makes money from advertising. We have a modified experience for viewers using ad blockers

Wikia is not accessible if you've made further modifications. Remove the custom ad blocker rule(s) and the page will load as expected.