REVOLT! Freeweight Championship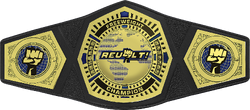 The final belt design of the Freeweight Championship belt with default side plates
(2018)
Details
| | |
| --- | --- |
| Promotion(s) | REVOLT! |
| Date established | February 3, 2018 |
| Current champion(s) | Sienna Jade |
| Date won | February 17, 2018 |
| Date retired | June 23, 2018 |
The REVOLT! Freeweight Championship was a weight class championship created and promoted by the American professional wrestling promotion REVOLT!. It is one of five weight class titles in REVOLT, alongside the Welterweight, Middleweight, Light Heavyweight, and Heavyweight championships.
The championship was officially announced on February 3, 2018. The championship was added to EAW's Empire Brand after EAW's purchase of REVOLT! Pro Combat.At the Pain For Pride Festival, the titles were later unified, becoming the EAW Unified Women's Championship.
History
Origin
TBP
Reigns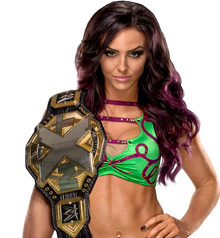 The first and only champion was Sienna Jade after she defeated Ms. Extreme for the vacant championship at REVOLT 1, whose reign lasted 126 days. The championship was to be unified at Pain for Pride Festival on June 23, 2018, where Jade would end her reign and thus deactivating the title.
Title history
Key
| | |
| --- | --- |
| Reign | The reign number for the specific set of wrestlers listed |
| # | Indicates what number the reign is |
| Event | The event promoted by the respective promotion in which the titles were won |
| N/A | The information is not available or is unknown |
| — | Used for vacated reigns so as not to count it as an official reign |
Reigns
#
Wrestler
Event
Date
Reign
In Days
Defenses
Notes
Sienna Jade
REVOLT 1
Houston, Texas

February 17, 2018

126
1
Defeated Ms. Extreme for the vacant championship. Current champion.
—
Deactivated
Pain for Pride Festival
Las Vegas, Nevada
June 23, 2018
—
—
The title was retired after being unified with the EAW Women's Championship to become the EAW Unified Women's Championship.