Riley Williamson
Talk

0
11,099pages on
this wiki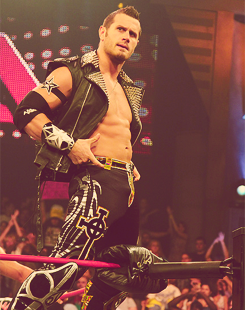 Billing Information
Ring Name (s):
Riley Williamson
Height
6'3
Weight
240
Date Of Birth
Febuary 1st,1990 (age 22)
Place Of Birth
New York,NY
Resides
Tampa,FL
Billed From
New York,NY
Theme Music
Cuilt Of Personailty By Living Color
Company
XWA
Brand
Vendetta
Previous Company
N/A
Riley Williamson is a American born Professional Wrestler currently working for Xtreme Wrestling Association under the ring name Riley Williamson.
Early lifeEdit
Riley Williamson was born on February 1st 1990 after his mother Amanda Williamson Gave birth. At 1995 Jason Williamson was watching wrestling with his son Riley Williamson.This is how Riley fell in love with wrestling.
Professional wrestling careerEdit
So at Age 10 Riley Williamson began training by doing push-up's and crouches he would do atleast 50 each a day His Father would also coach him on some excersies.At Age 15 he would start hitting the Gym everyday and would lift 250IBS until he was tired enough to pull.Also he would start saveing enough money from his mom and dad to get his own House but he wouldn't move out until Age 17.
?

| At Age 18 Riley Moved down to south Florida as this is where his wrestleing career started As he would sign up for the FCW talent show Where he would end up being the lucky winner to go on FCW. | |
| --- | --- |
Wrestling Information
Alignment
Tweener
Wrestling Style

Brawler

Technical

Finisher(s)

F5

Blading Drop

Managers
Aaliyah Rayne(June 2012-July-2012)
Debut
August 2010
Personial Life
Edit
Riley writes Right handed.He is a fan of all sports.including Volley ball and Extreme Snowboarding.He also said that his favorite video game series are Grand Theft Auto and Jak and Daxter.Noting that those two are his favorite Video games of all time.Riley collects cars and has almost over 10.While Debuting in XWA,Riley was dating Christy Nitro who at the time was a Diva.However they broke up due to Christy leaving the company.A few more months after,Riley began dating Alexis Garcia who at the time debuted at the company.Both of them were dating on and off screen,reported by a local Wrestling site,Riley and Alexis were spotted at A Carnival in California and the two were holding hands and kissed a few times.Later on during that day,the two had dinner and went to a local hotel later on the night.The two stopped dating after Alexis was seen dating various other men outside the ring.Riley confirmed in a July 2011 interview that he and Alexis were no longer dating saying "She was a crazy chick who like dating other men.And I stopped dating her after i saw her in a local cafe making out with another guy."A year later,Riley brought a house in Tampa,FL which caused him Five hundred and ten thousand dollars. in July 2012, Riley began dating another Women called Aaliyah, The Two were dating On-Screen for awhile before She Left The Company in August. Currently, Riley is Dating XWA's Newest Diva, Anna Chen. The Two were seen Together Last Night Enjoying a Movie and Cuddling with each other.
Edit
Xtreme Wrestling Association / XWA (2010-present)Edit
==Mayhem (2010-2011)
At Age 20 He dayviewed on Mayhem#10 in a Dark-match Fatal-4-Way match in which he deafeated 4other XWA Jobbers in order to start his beautiful career.
At Mayhem#11 Riley Williamson was in a NXD Qualifying match up with one of Mayhem's greatest superstars Inferno,Riley defeated this great superstar in order to Pass.But Reportedly after he injured his Arm during the match which made Riley to forfit his spot in the Qualiflying match.
At Mayhem#12 Riley Williamson defeated Chris stylez.Which met that Riley Williamson had 3wins since he debut and No losses!
At Mayhem#13 Riley Williamson Defeated Billy mcmahon and Ted Anderson.Sadly with Mayhem loseing all of it's good wrestlers Mayhem was done but Adrenaline was born.==
Adrenaline (2011)Edit
With the show Adrenaline 1 dayviewing Riley Williamson had his first victory on the New show as he deafeated Matt lightling.Later on in his thrid match on Adrenaline he beated his Friend Rufus Shrina.in what was A classic.But due to that match Riley did suffer A Arm injury and had to go to Virgina to cheak if this was true.Sadly Riley's doctor DR.Joe did A X-ray on the Arm as it showed A crack on the injured Arm.DR.Joe told Riley he will be out indefinetly (Few months)But Riley disobeyed his Doctor's and returned.
Vendetta (2011-Present)

Edit
With Adrenaline coming to a close,Riley was a free agent until the GM of Vendetta decided to bring the undefeated wrestler to the Brand.with his return to the ring after a arm injury he won his first Vendetta match against RJJR.But with Riley missing the following Vendetta due to travel issues he returned to the ring during vendetta 37 to face Taliq and Schmidt Dudely but came up short as Schmidt dudely pinned the former TV champion former XWA wrestler Taliq

Edit
as it was his last match.At Vendetta 38 Riley lost to Jaylon Brown,Following his 2nd lost from Jaylon,Riley lost to The Real Deal making this his third loss so far.Riley however,picked up a victory on Vendetta 41 when he defeated Tank Taylor.
King Of Xtreme 2012/Road to World TitleEdit
In a Million dollar Quailfying Chamber match,Riley would beat The 2011 King Of Xtreme Xtreme Icon.Earning him a spot in the Chamber event. Riley would go on to King Of Xtreme 2012 to face six other men, Razor, Ash Wheeler, Rabbit, and Storey. Riley would come close to winning however as he was one of the Final Three men in the chamber, Riley would've had to face Razor and Ash, Both who are huge main eventers. But Due to Storey getting Revenge after Riley pinned him, Storey hit his own Finisher on Riley which caused Razor(The legal man) to pin him and Eliminate him.
In wrestlingEdit
Finishing Moves
F5(Put's oppenent above shoulders and does a 150 degree turn)
​Blading Drop(Does Elbow Drop from top rope)
​Signature Moves
Backbreaker(places both knees on oppenents back)
DDT
Regular Moves
Superplex

spine buster

sleeper hold
figure four leg lock

Belly to belly suplex

super kick

Angle lock

Rock Bottom

Arm breaker

Neck breake

r

Code breaker
​
Nicknames
​
Entrance Theme
"Remember The Name" By Fort Minor(2010-2012)
"Cuilt of Personailty" By Living Color(2012-Present)
Championships and AccomplishmentsEdit
​ZGA TV Champion(1x)
Xtreme Wrestling Association
Longest reigning Undefeated Wrestler(Aug'10-Apr'12)
==Relationships==
Christy Nitro- Dated Both On and Off Screen.(September 2010- January 2011)
Alexis Garcia-Dated Both On and Off Screen.(January 2011- August 2011)
Aaliyah Rayne-Dated On Screen.(June 2012-August 2012)
Anna Chen-(November 2012-???)