Ryan Stylez
Talk

0
11,354pages on
this wiki
Ryan Stylez
Statistics
Real name
{{{realname}}}
Ring Names
{{{names}}}
Height
6'3"
Weight
231lbs
Date of birth
December 24, 1984 (Age 23)
Place of birth
Mississauga, Ontario, Canada
Date of death
{{{death_date}}}
Place of death
{{{death_place}}}
Resides
Beverly Hills, California
Billed from
Mississauga, Ontario, Canada
Trainer
Jerry Buffalo
Eden Brooks
Chris Campbell
Current
federation(s)
Previous
federation(s)
Handled by
{{{handler}}}
Win/Loss Record
{{{winloss_record}}}
Debut
2006
Retired
Ryan Stylez, (born Ryan Leslie Parker 24th December, 1985) is a Canadian (Canuck) professional wrestler.Stylez began his career early with efficiency and naturalism. He soon sparked historical moments in his short appearances in Supreme Alliance Wrestling (SAW) in the inception of 2006, feuding with Lords of Destined Souls (L.O.D.S) alongside the stable he received his star power in, Mortal Kombatz (MK), capturing the SAW Tag Team Championship in partnership with MK stable mate, Randy Payne. He is most notably known for his work in the JCW where he lost to Thomas Jergenson on a consistent basis.
He has always loved the Thomas Jergenson persona and wishes that he had come up with it himself. Thomas Jergenson does not hold this against him, however, and would like to find Ryan Stylez and extend an invitation to him for Uncensored Xtreme Wrestling. He has also held several staff positions in the now defunct PXW as Creative Director and the now defunct BCW, firstly as General Manager before being promoted as President. He is part of the Tag Team Les Primos with his twin brother Jackson Wolfe.
His few major appearances in fireworks company,Extreme Wrestling Entertainment in mid-2007 were also quite spectacular, where he had set himself out individually and steamrolled up to singles competition with the big stars, rivaling with eWe great, Lympic, and Mr. Shadow, while defeating few others of their best to offer and also ultimately, capturing the eWe Overload Championship.
Early Life (1984 - 2000)
Ryan, born in Mississauga Valley, started out life in the big city of Mississauga, Ontario, Canada, living with his older brother Jason, his oldest half-brother Carlos, he was born after his non-identical twin brother Jackson Parker. Growing up in the Mississauga Valley's was a hard and tough experience, with the coalmine villages proving tougher than the city life many children of the same generation had. A relief of this life for the brothers was to watch Afterburn on the TV and they became hooked. His parents then suddenly become the owner of a wealthy business and entrepreneurs. Most of the time, Jason was somewhere the rest could only guess at, he currently spends most of his time at his own law firm, Carlos was with friends, and his father Klaus was at the biggest company ownership, leaving Ryan and Jackson to be the sort of the "the twins " which is expected more from them to be together most of the time. When Ryan was born, he was gifted with great intellectual skills, mental and physical. The whole family had already planned his future.
When Ryan was about 10 years old, his mother and father had their biggest accomplish in their own business and company. This lead for both his mother and father to give this success as they wish for Ryan to add more success to it as he was officially given the control of the company when he reaches a certain age. Ryan was pleased but was filled with pressure towards his parent's success. Ryan is passionate in writing poetry when his alone and have known too many words before he even reached puberty.
Ryan was known to be smart from elementary and high school secondary locale, however he was one of the most popular kids of the whole entire school. When he turned 16, not only, did guys want to be like him, girls just can't get enough of him. He was handsome, but Ryan never actually considered himself one, he was too busy with his school work and sports that he was unable to recognize the affection, admiration and infatuation towards him by all the girls. Then, he finally notices this as he gives every girl a chance to date him, and most of the time most of them wasn't able to get enough of his charismatic and skills in sexual interaction.
Ryan excelled in school, be it physical or intellectual studies, and during secondary school, the two twin brothers met another young man who shared their passion for the business. The twins enrolled into a local wrestling school in Hamilton, The Joan of Arc School of Wrestling, in 1998 and began training for their hopeful future, he then met Jerry Buffalo, Eden Brooks and Chris Campbell who trained the two twin brothers.
Despite being athletic, Ryan quickly realized that his style would be different to the flamboyant – highflying style of Jackson. Ryan was technically sound, but wished to increase his power and strength to make up his shortcomings, in his mind, compared to his twin. Ryan though was a gifted wrestler. He had one of the best brains his trainers had ever seen, his love for the sport only amplifying this. He was also a fast learner, taking anything he learned quickly on board. He mostly lived his life with women continuously around him, and he was most likely involved with women on bed most of the time. Ryan then spent his entire high school and university life in the Canada. He graduated from The Joan of Arc School of Wrestling with a double-major in Theater Arts, English and Wrestling.
It was during this time that Ryan had his first true love, Jen Johnson(later Sylvia when she married). Although she never said until it was too late, she always felt that she was a simple affair to Ryan's first love wrestling. When Jen was 16, her father died in a brain tumor cancer and Ryan halted his wrestling progress even more, but increased body building on a more regular scale. Being by her side, for a constant 6 months, cost him some early experience, but he came back a much stronger individual to whom he left.
Dividing his time between sixth form education and any spare time in the Wrestling School, Ryan got his first opportunity to wrestle a professional wrestling match. The faithful night oh 12 of February 2000, saw Ryan take on Dawg, in a dodgy ring in a Hersey Arena Center. He was scouted by an Ontario based federation and was asked to continue training and wrestle in the Toronto Independent Federation TIF. Ryan wasn't the only one, Greg also got called to other areas around the country.
Ryan told his family, friends and Jen. Although all of them were happy, they knew it was a risk. Telling Jen was the hardest of them all. The couple split, her philosophy coming true, she was second in Ryan's life to wrestling. She had hoped the pair would be married soon, but she decided to break off the relationship because he would be over two hundred miles away. Despite everything following her father's death, Ryan believed it would work and he even had an engagement ring for her. But she broke it off before he had a chance to propose.
Ryan and Jackson all parted ways in Hersey train station that same year, only two months after their first professional matches. Ryan was off to Toronto to finally live out his dream.
Wrestling career
Early Career (2000 – 2006)
Ryan first's match in TIF was only two weeks after arriving. He was given the name Ryan Park, and he jobbed to Powerhouse, but defeated him the following week. Powerhouse, who was the Toronto Champion at the time, saw potential in Ryan and the two embarked on a tag team run together.
Under the name "The Big Leagues" the two had great success, in the tag division, their greatest achievement was winning the Tag Titles from Team Force. However, after three weeks after winning the belts, Powerhouse injured his knee in a tag match and still being the Toronto Champion, was forced to retire the belt. However, he remained Tag champion for now, as Ryan was forced to defend the championship in a handicap match against The Pinehurst. The young superstar lost to a veteran team, but the fans appreciated the effort.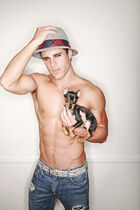 Ryan didn't like the name, Ryan Park; it was too much of a play on his last name. Instead he came up with the name "Slikk" Ryan Thunder, and began wrestling under that alias. During this time, he began a successful run as a singles star and went for the Toronto Championship. Three months later, following a very successful run, Ryan defeated the then champion Techno Punk and became Toronto Champion.
Two weeks later, out of nowhere, Ryan's former tag partner Powerhouse returned to TIF action. Powerhouse demanded that he was still Toronto Champ and challenged his former tag partner to a match. Three weeks later the pair met and Powerhouse defeated Ryan. Ryan called for a rematch, inside a steel cage, a decision, which would haunt him for the rest of his career. During the match, the pair began fighting on top of the cage, but Ryan slipped and fell to the outside of the cage, damaging a disc in his back.
Ryan was out for four months rehabilitation. He unofficially won the match, but because of the ending, the match was called void and Powerhouse remained champion.
Four months later, Ryan returned to action and began attracting more attention from abroad now in the USA. Mike Turner, owner of WWA wanted Ryan for his growing company. TIF learned of the news and pushed Ryan into the main event. Ryan won the TIF World Championship from its Franz, but two days later, Ryan left TIF for a place that offered more awards and money.
Ryan's dream was to wrestle in the big countries for Wrestling. USA was one of them and Ryan was off to the WWA.
During the early WWA days, the Tag Team Championship was a big thing for the company. Turner wanted Ryan to begin a tag team and challenge for the championship. Initially, Turner wanted Ryan to get Powerhouse to join him but Ryan refused to work with Powerhouse. Instead, Ryan had a different idea.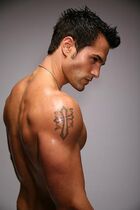 The Canuckman was resting as he was currently reading the novel called, "Le Primes". Then it came to him, get Jackson Parker, his brother on board in WWA. The call was made and Jackson joined Ryan in WWA. Under the names "Stylez" and "Jackson," Les Primos was born due to a French novel. They rose quickly through the tag ranks, and defeated the then tag champs for the gold Steele and Abysmal. The two became the quickest ever tag team to win the gold together since debuting, Ryan's gamble on Jackson paying off. They originally held the tag gold for two months, before being defeated by the Solar Crew.
Following the defeat, Les Primos slipped off the tag team radar for a few months, but once again they challenged for the gold when a pair of brothers held the gold. The Low-Blow Brothers, better known as the low-blower's were a marital art specialist tag team where were flying high with the gold. Les Primos capitalized with their silent almost telepathic understanding with each other and soon became two time tag champs. They held the belts this time for two months before again losing to the Solar Crew.
During this time, Turner decided to try the brothers out in singles action. Ryan first won singles gold, winning the Intercontinental Championship from Abysmal. Ryan held the belt for two months before being defeated by Johnny Roy for it. Ryan and Johnny went at a little feud for a while, the Intercontinental Championship traded between the two, two more times with Ryan becoming a two time Champion in that period.
Turner found some tag teams leaving him during this period of 2002 and Les Primos once again got pushed into the tag division. Team DE was a tag team the staff of WWA liked but never got over with the fans, so with the reunited Les Primos winning the championship, WWA fans went into a wild frenzy. Les Primos held the championship for just over a month this time, ironically losing the belts to The Low-Blow Brothers.
In early 2003, WWA began to dwindle and Ryan got the chance of a lifetime, he defeated Sean Levesque, a WWA Legend, to become WWA World Champion, the same night his brother Jackson became WWA Intercontinental Champion. He only held the belt for two months when he injured his back again. He dropped the belt to Steele and left the company for a sabbatical. He never worked for WWA again, in the two months rehabilitation, the company closed. Ryan was out of a job.
PXW (2006)
Mason wanted Ryan, but hated the idea Ryan brought to him of "Slikk" Ryan Thunder. Ryan had been messing with a different gimmick in his head during 2000 of a Thunder like Slikk. Although Mason hated that just as much, it was a take it or leave it offer. From that moment, the most influential part of Ryan Leslie Parker's professional career was born. Ryan Stylez.
The initial idea for Ryan Stylez was that he was a laid back, cool, but with it came cocky and brass. He had a wandering eye and was basically every woman's fantasy. This was Mason's idea and although Ryan was hesitant, he accepted.
Another vital part of Ryan's life occurred just before the take off of the PXW, he met Rachel Brooks. Rachel was a trainee wrestler at Big Bozz Man, the former WWA star, training school in California. Ryan was introduced to her at a Starbuck's café. Ryan convinced her to follow her dream and join him in PXW as firstly his valet, then a wrestler. She accepted after a bit of persuasion,
Ryan Stylez made his debut in October 2006 inside a steel cage for the PXW Extreme Championship. In that match someone else made his debut, his brother Jackson wasn't scheduled for the match but turned up, helping Ryan avoid being eliminated early. Jackson, who had a new gimmick of "Jackson B," a one of a kind human being who had a habit of dressing up as women and a smaller than average IQ.
However, following the first event, Mason had cash flow problems and ended up with the company almost going into administration. Another person stepped in, President James Andrews took over.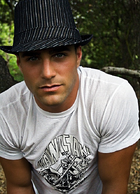 The up-and-coming weeks would be a defining period in both Ryan Stylez and the PXW, which proved in the second week. For the next month, Ryan Stylez began his first real feud with Warren, accumulating at the First PPV, Collison, where every belt was decided in a Battle Royal. The winner of the match was Warren and Ryan came short again.
Throughout their friendship, Ryan and Zen Riko had two huge egos. This came to fruit in PXW when they both tried to figurehead their Clique, Ryan budging first, branching out on his own. Zen, at this time, was stripped of his International Championship. At the next PPV, Madness Course, Ryan Stylez was placed in a tournament for the Championship. In the first round he defeated The Angelic One before moving on to Undertaker in the final. Ryan was successful and became the second ever PXW International Champion. Ryan held the championship for a month; he lost it at the next Pay Per View to Dangerz.
PXW thrived for a few months, but Ryan wandered between mid-card and main event. During the period of early 2006, PXW began to lose its talent. Some left, with Zen Riko on top of the mountain. To fill the gap, Ryan Stylez was pushed in a feud with his old friend, for the World Championship. Zen Riko was already a two-time Champion in this period. Ryan defeated Zen Riko to become World Champion on The Soil. It was a defining moment in his career, his first real heel run turning him into a World Champion. He held it for a month again, losing the belt in Mississauga, his hometown, to Zen Riko. Zen Riko became a three time World Champion. They battled a month later, the third consecutive month both of them headlining a PPV. Ryan Stylez came up short, losing again to Zen Riko, Ryan Stylez spoke about this during a shoot interview on a Toronto based wrestling Channel – NBC during the summer of 2007.
"I always knew I was good enough to win the World Championship in the PXW, it just happened to be a time when the company was struggling for top competition. I remember being in Mississauga backstage and I said to Zen, when I lose to you tonight, I want my belt back at the next PPV. No worries, he told me. I was happy to drop my belt in Mississauga, Zen Riko is even more proud to be Canadian than I am. But we agreed that I'd win it back next time around. It all went well, we had a brilliant match, he beat me with the Revelation, and Walla it was over. But I don't know if it was Zen Riko, at the last minute at Era of Revelations, I wasn't going to walk out Champ. Zen Riko was holding the belt again. Fair play, PXW lasted another four months and he never dropped it. He was a good Champion. But compare that reign to mine in XWF. I was a great Champion. I don't know if it was because Warren returned and Zen Riko was a better draw than me, but I was disappointed I never got it back."
Following his World Championship attempt defeat, Ryan left PXW for a while to recharge his batteries. When he returned, without the actual "Slikk" gimmick but his name still intact, Warren and the rest had returned, PXW including several new superstars, Randy Hoyt and Shawn Fury. In May 2006, Fury and Ryan went head to head for their own feud in the final month of PXW. Fury was the then International; Champion and Ryan challenged him for the title. Fury won and Ryan left PXW on a loss when he lost to Warren in the final week.
On the same Aftermath Interview, Ryan discussed how he saw PXW when he left;
"PXW was probably one of the most political places I've worked, but I was young back then, not as aware of these things as I am now. I was also on the right side of the politics, but I was a glorified fall guy. I didn't mind losing either unlike some of the top guys there. I put over Dangerz for Christ's sake. But that was my idea, I liked him but every time I saw him after that he went down the crapper. But all in all, PXW was a great time for me. I worked with Jackson and Zen Riko for the only time in one place. I met Junior Battle and had my first real taste of success. But when I finished there, I always ended up wanting more."
PwF, HEW and eWe (2006 - 2007)
When PXW closed, Ryan Stylez kept his name and moved to PwF. Already being towards the end of 2006, Ryan debuted and made an impressive match against Doctor Jones. In his second match, Ryan shock defeated X-UV for the European Championship. In early 2007, Ryan Stylez defeated Assassin for the PwF World Championship. Ryan held the top two belts in the company and two weeks later it closed. During PwF, Zen Riko was competing in HEW and asked Ryan to go ringside and watch him in a new Championship tournament there. Zen Riko won the tournament of the Name Your Own Championship match and he selflessly named it "The Zen Riko Appreciation Championship." Ryan joined his friend in the ring for the one and only time at the end of the match to raise his arm in victory.
Ryan sent his contacts out again and John Smith responded. Smith was The Angelic One's former manager in PXW who spoke about a new federation his latest protégé, Dudley Barker, was competing in. Barker was similar to Ryan and had similar backgrounds of wrestling in Toronto. HEW was a shock to Ryan; it had one of the most political faces he had ever seen. At the time Ryan joined, Barker has the IN Champion there and lost the IN to the owner's son in a promo. After three weeks in HEW, Ryan and Barker left on the eve of the PPV.
Ryan shook hands with Barker and contemplated retirement. He had never really been a success anywhere other than WWA and a brief period in PXW. Out of the blue in February 2007, a Mr. Black of the Extreme Wrestling Entertainment contacted the Ryan about joining his new company. He wanted a star man and Ryan Stylez fitted the bill. Ryan told John Smith who also brought along Dudley Barker. Ryan in his debut match was placed in a Battle Royal with 20 other superstars. He got to the final four and was then placed in a Fatal 4 Way. Ryan won the match with a little help from John Porter and became the eWe Overload Champion. Ryan went on a nine match undefeated run and once again, however he then suffers back injury. Ryan this time called time on his career and retired the Overload Championship undefeated.
Ryan summed up his feelings during his NBC Aftermath Interview and how he felt his career was at an end.
"I loved every second of my wrestling career, but in eWe my back was getting worse and worse. I felt at that time I needed to finish. I remember, it was May 2007. I'd had some horrible luck with certain federations and basically had enough. It's the end for me."
SAW, XWF, UAW and BCW (2007)
In June 2007, the wrestling bug once again had Ryan bit. He decided that after a solid month and a bit of rest and recuperation, he could once again challenge himself and become a respectable wrestler again. In order to do this he, he enrolled himself on an open contract in the Burning Elixir tour, a small independent venture that wished to bring the flavor of Japanese wrestling into American society. Two days after signing the open contract, Super AllRyance Wrestling bought out Burning Elixir. Justin Rayne and Eric Farris ran SAW, two men Ryan had heard lots about. He knew Farris was a former CEO of BCW, one of the top federations of his day. SAW was worth a risk and Ryan signed a full-time contract with them, a decision that would change his life.
In his first match, Ryan defeated a superstar named Night Elf in a very impressive manor. Totally dominating the match Ryan, who felt like he was once again starting his career over, caught the attention of the SAW fans, whom became cult like fans to the Ryan. In the same night, Alex Stone faced Nike for the SAW Heavyweight Championship. Ryan Stylez watched the match backstage and heard fellow SAW star Antonio Idol running his mouth about how he could better Stone. Ryan took exception after a good showing himself in his match and the pair began a brawl in the backstage area. When broken up, SAW President Eric Farris announced Ryan Stylez would face Antonio Idol to determine the number one contender to his championship. The following week the two men went head to head in a SAW classic. Ryan twice kicked out of Idol's finishers, once the Idol's Away and once the Matrix Awakening. Idol himself once kicked out of the Neurologist and one the Murderous Dropper. It wasn't enough though; Ryan managed to hit a final Neurologist on Idol and got himself the victory. Ryan had shocked the world. Idol was favorite to go one on one with Stone, but the Good Stylez came up on top. But the match didn't go without some controversy, as the three counts hit the mat; Idol placed his foot on the rope, the referee missing it. Later in the evening, Ryan Stylez found out he wasn't the only one facing Stone at SAW Every Mans World, so was Antonio Idol.
SAW Every Mans World saw the top three men in the SAW go head to head in a Table Scaffolding match. It was one of the most brutal matches Ryan had ever been in, at one point despite all his back injuries in the past, he hit the spear on Idol and Stone from the top of the scaffold and went flying through three stacked tables. Whoever stepped up from that moment on, would have won the match. Ryan and Stone were the ones who got up and both attempted to grab the championship belt, hung above the scaffold. Both men reached the top at the same time, accumulating a full slug out for the championship. Stone hit Ryan with the Stone Age (a Diamond Cutter) and Ryan fell to the bottom. Stone won the Championship and acknowledged Ryan, who lay on the bottom, knowing his part in the match was basically, magic.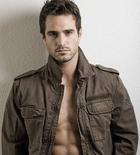 Following the Every Mans World PPV, SAW found its talent leaving for better opportunities elsewhere. Ryan almost found himself without a home again. But Eric Farris also represented other stars around the wrestling world and wanted to take Ryan and Stone under his wings. Stone declined, but Ryan decided it was worth a risk. Farris took Ryan and another protégé of his Jack Jobber to UAW, a small federation run by another Canadian Wrestler Enrich Camp, which was based in Yellowknife.
Ryan at first debated whether to join the UAW. Jack was already there and Farris was pushing Ryan to join, but after several conversations with Enrich Camp, Ryan realized that it was going to be a place he would enjoy. In his first match in the UAW Ryan faced Dynamic whom he defeated. His second match was at a PPV for the International Championship against KrOnIc. It was a match, which he unfortunately lost but gave him time to bide.
In the background, Eric Farris was rebuilding his former company the Brutality Championship Wrestling. He knew of Ryan's former backstage work with PXW and one day out of nowhere, asked him if he wanted to be the General Manager of BCW. Ryan accepted, but continued to work for UAW for the time being.
Ryan carried on a good run in UAW, including facing a young snapper whip called Levis Camp(later changed his named to Levin Camp). Levin was a good challenge for Ryan as he worked out the kinks in his game again. Following Ryan defeating Levin, Enrich Camp decided to relocate from Yellowknife to London, Canada that was the hometown of Enrich. Ryan lasted another week in UAW, then finding out from Farris that the BCW was finally open.
This was the first time in Ryan's career that he could balance out being on camera and resting his back at the same time. He was feeling the pain again, but with this opportunity he could be around wrestling at the same time. This was short lived however, following UAW merging with Andrew E's sWe. Ryan lasted three days, before concentrating solely on BCW.
The first thing he done in BCW was getting his brother Jackson Wolfe signed. Wolfe had a stalled career since PXW and the BCW opportunity was something he couldn't pass up. The first show went up to a success, but bad luck once again struck Jackson Wolfe. Someone beat him from behind, Vice-President Justin Rayne breaking the news to Ryan and the visiting Junior Battle. Battle vowed to stay and find out who did, a promise Ryan made to Jackson. In the same night, Ryan also found a new superstar for BCW, Bryan Parker. The President Mason Vaile warned Ryan that Parker wasn't a man for BCW. The following week, Vaile was beat up, battered and bruised, all fingers pointing at Parker. Ryan disbanded this information and signed Parker to a BCW contract several weeks later, at the PPV Suicidal. Parker attacked BCW World Champion Alex Stone, Ryan revealing his plans to bring Parker to BCW and to lose Mason meaning he would become President. Ryan also angered Junior Battle when he revealed he was the one who put Jackson Wolfe out of action.
To keep up a sort of fitness, he enrolled in XWF as a wrestler. XWF was a small federation then and started wrestling there unsuccessfully, mainly due to his BCW commitments. He also found XWF very outspoken at the time and he had real heat backstage with some of the superstars. After two weeks, Ryan left XWF angry that he gave Mike Markdash a chance. He hadn't learned his lesson from sWe.
Ryan also had his select stable at that time, he, Parker, Jake Miles and Ash Dubois became a unit to be reckoned with but Eric Farris tested the groups new status at the Poison PPV, when he ordered all four men to compete against BCW's finest, Stone, Andrea Stone-Dice, Junior Battle and Orlando Haines. The match was a victory in the way of Stone's team, BCW World Champion Alex Stonee pinning Parker. The President wasn't happy and fired Parker behind closed doors and suspending Ash Duboid, leaving he and Miles. However, Ryan also felt that during the course of the next few week, US Champion Jake Miles was also losing the plot. First he ordered Jake Miles to kick Andrea Stone-Dice in the stomach, resulting in the pregnant woman to lose her baby, secondly Ryan fired Miles from BCW after screwing him over when Jake was facing Andrea Stone-Dice for the US Championship a few weeks later. Ryan became the sole survivor of his initial faction.
Not long after this, Farris released Ryan of his Presidential duties, handing the power over to Enrich Camp. On camera, Ryan was devastated, saying he saved BCW when it was down. Behind the scenes, Ryan was happy to be released from his powers, following an exhausting TV schedule. He still had several months to run on his contract, but took an extended vacation first and decided to try his luck as a wrestler again, Enrich Camp offering Ryan the chance of a lifetime, to wrestle in the BCW. Ryan stalled for two months while he began his training again and resting his body. Enrich had now become the BCW Owner after Eric Farris mysteriously disappeared. It was following the two months that he decided to go for it, and debuted himself in the World Championship battle royal. Land Minds, the previous champ, had just been released from BCW and the belt was up for grabs. Ryan became the runner up in the Battle Royal, losing to Alex Stone again. But he was rewarded with the Number One Contendership, the match to take place at BCW's biggest Pay Per View – Aluminum. Ryan became the only man to headline a BCW PPV in history by not having won a match, he had lost three already including his time as President. He lost again to Stone and decided that BCW was not for him. He told Enrich of his lacklustre passion and decided to call his BCW career to a halt.
Ryan decided in October 2007 to halt his wrestling career for a few months, he had lost that burning fire and needed to ignite it again.
PWX, CwF and The Second Spell in XWF (Mid - Late 2007)
Coming Soon
Third XWF Spell and SIN (2008 – Present)
Coming Soon
Wrestling Basics
Finishing Moves
Neurologist In this variation, which was named and innovated by Susumu Yokosuka, the wrestler first lifts the opponent, so that they are lying face up across one of the wrestler's shoulders as in a Canadian backbreaker rack, before flipping the opponent over into the cutter.
Signature Moves
Murderous Dropper Quickly slipping behind his opponent, Ryan tucks his head beneath their shoulder and wraps his arms around their waist, locking his hands tight against the front of their abdomen. Bracing his weight on the balls of his feet, he snaps over backward with an extremely short bridge, snapping his opponent off their feet and bringing them down headfirst into the mat, shattering their neck beneath their own body weight.
The Striking Knee As a dazed opponent staggers back up to their feet, Ryan will take a short running start in order to build up momentum for the move. Once the opponent reaches their feet and turns to face him, Ryan will push off one foot and leap into the air, snapping that same leg forward in order to drive the bone of his knee-cap directly into the face of his opponent. If this move connects, it is a guaranteed knock out every single time.
Swinging Snap Crackle A more common name for this move is the "Buzz-Saw Kick". With an opponent down on the mat, Ryan will begin to circle around towards their head as they begin to stir. Once the opponent pushes themselves up to one knee, Ryan will draw his foot back, and swing his hips towards his opponent with his leg still bent at the knee. At the very last second, he both snaps his hips, and extends his leg, smashing the bone of his shin into the side of his opponent's head at an excessive rate of speed.
Intro Flex With the opponent dazed on the mat, Ryan quickly circles around to their head and backs into the nearest corner, half-crouching in order to build up the power in his legs. As the opponent struggles up to one knee, Ryan explodes out of the corner at full speed and steps up onto their thigh with his right foot, using it as leverage to bring his left knee forward as fast and with as much force as possible, driving it right into the opponent's face with as much force as possible, instantly knocking them out.
Rear Naked Choke Slipping behind his opponent, Ryan reaches out with his left arm, and locks it around the front of their throat, compressing the windpipe beneath the joint of his elbow, while clasping his hands at the side of their head. Stepping in front of their leg, he twists to the side and uses a reverse neck throw to hurl them down to the mats on their belly, allowing him to gain a back mount. Cinching the rear naked choke in even tighter, Ryan locks his legs around their waist and hooks his heels inside their thighs to prevent escape as he chokes them into unconsciousness.
Undeniable Lock This move is used to counter various arm attacks, such as punches and clotheslines. After blocking the attack, Ryan grabs the opponent's wrist, turns into their body, and uses a Judo shoulder throw to hurl them down onto their back, while he keeps his hold on their arm and drops down into a side-mount position. Slipping his free arm under the opponent's elbow, he grabs hold of his opposite wrist, completing a 'figure-four' around the arm. From there, he pulls the opponent onto their side and steps over their head, trapping it behind his knee while he rotates their arm upwards and then backward. If the opponent does not submit, their arm could easily be shattered.
Crucifixion Again, Ryan uses this move as a counter to various arm attacks, such as punches, chops and clotheslines. He will also use it as a reversal whenever his opponent attempts to grapple with him. It begins when Ryan grabs hold of the opponent's arm, and then swings up behind them into the 'crucifix' position, locking his legs around their head and neck with a typical head-scissors. Using his own body weight to drag the opponent down to the mat, Ryan stretches himself out, and stretches both legs across his opponent's chest to pin them down, while keeping their arm trapped between his thighs. Holding the wrist in both hands, he straightens the arm and presses his hips into the elbow joint, hyper-extending it to cause severe pain.
Leg-Triplex Choke This move is kept in reserve for times when Ryan is up against a much larger opponent, or when he himself is exhausted. With an opponent lying on their face and stomach, Ryan will stagger to the nearest corner and half-crouch, building the power in his legs as he waits for them to stand up. As soon as the opponent makes it to a knee, Ryan races towards them and uses one foot to step up onto their thigh, while kicking his other leg around the back of their head. Tucking the foot of the trapping leg beneath his opposite knee, he then tucks the free leg up against the front of their throat, completing the triangle while grabbing hold of their head. Stretching his body out, Ryan drags them back down onto the mats and squeezes with his legs as hard as he can, slowly choking them into unconsciousness.
General Moves
Striking Attacks
Spinning Back-Fist
Thrusting Side Kick
Straight Knee Strike
Snapping Jab Punch
Straight Thrust Kick
Jumping Knee Strike
Straight Hook Punch
Leaping Elbow Slash
Stiff Uppercut Punch
Thrusting Elbow Stab
Spinning Elbow Slash
Knee-Level Low Kick
Uppercut Elbow Slash
Swinging Cross Punch
Rib-Level Middle Kick
Step-Up Enzuigiri Kick
Horizontal Elbow Slash
Axe-Heel Hammer Kick
Back-Spinning Heel Kick
Downward Hammer Kick
Overhand Hammer Punch
Undercutting Body Punch
Jumping Ganmengiri Kick
Back-Spinning Elbow Stab
Back-Flipping Uppercut Kick

Chained Combinations
Clinched Knee Strike into Front Thrust Kick
Swinging Roundhouse into Back-Spin Heel Kick
Low Kick to Knee followed by Middle Kick to Ribs
Middle Kick to Ribs followed by Back-Spin Heel Kick
Undercutting Body Punch followed by Overhand Hammer Punch
Straight Hook Punch into Swinging Cross followed by Spinning Back-Fist
Low Kick to Knee followed by Front Thrust Kick into Leaping Elbow Slash
Clinched Knee Strike into Uppercut Elbow Slash followed by Spinning Elbow Slash
Low Kick to Knee followed by Horizontal Elbow Slash into Jumping Ganmengiri Kick
Swinging Cross into a Back-Spin Elbow Stab followed by a Downward Hammer Kick

Takedowns / Throws / Suplexes
Driving STO Takedown
Snap Arm Drag Takedown
Tani Otoshi Judo Hip Throw
Ura Nage Judo Backdrop Suplex
Tai Otoshi Judo Back Body Throw
Snap Full-Nelson (Dragon) Suplex
Dragon Screw Leg Whip Takedown
Kneeling Fireman's Carry Takedown
Ippon Seoinage Judo Shoulder Throw
Leg-Hooked Reverse STO Takedown
Snap Overhead Release German Suplex
Spearing Double-Leg Tackle Takedown
Snap Double Chicken-Wing (Tiger) Suplex
Snap Overhead Release Gut-Wrench Suplex
Head and Leg Captured Belly-to-Belly Suplex
Snap Overhead Release Belly-to-Belly Suplex
Snap Overhead Double-Arm (Butterfly) Suplex
Waist-Locked Amateur Belly-to-Back Takedown
Waist-Locked Amateur Belly-to-Belly Takedown
Snap Overhead Release Exploder (T-Bone) Suplex

Submissions / Choke-Holds
Guillotine Choke with Body Scissors
Full-Nelson Hold with Body Scissors
Kata-Ha-Jime Half-Nelson Judo Choke
Kata-Gatame Grounded Arm-Triangle Choke
Grounded Figure-Four Arm Lock (Americana)
Figure-Four Achilles Lock with Leg Grapevine
Back-Roll into Mounted Cross-Armed 'X' Choke
Grounded Front Sleeper into Gator Rolling Choke
Grounded Neck Crank with Twisting Spinal Crank
Shoulder-Mounted Waki-Gatame Reverse Arm Bar
General Wrestling Specifics
In-Ring Attire
Knee-length MMA fighting shorts in a black and silver camouflage pattern, with narrow bands of white trim around the waist as well as the hemline of either leg. The logos for "Anchor Blue", "Cage Fighter" and "Amp Energy Drinks" have all been airbrushed on the outsides of the thighs. He wears no padding on his elbows, but does have thin black sleeve-guards pulled on over his knees. His feet, ankles, wrists and hands are all wrapped tight with black sparring tape. He also wears open-fingered black MMA gloves.
Backstage Attire
Stonewashed jeans, either cargo or carpenter style, dark blue in color, with a black leather belt strapped around the waist, and the legs overlapping a pair of black "Brahma"-brand work boots. His shirt will usually be a black silk button-down, with the sleeves rolled up, the collar unbuttoned, and the hem left un-tucked; beneath it he wears a plain white tee-shirt tucked into his jeans. A long necklace of green jade hangs around his neck at all times, tucked beneath neckline of the tee-shirt. Last of all is a pair of black-tinted Anarchy Consultant sunglasses.
Appearance
Stylez is average in height, with broad shoulders, long limbs, and a rock-solid, well-defined physique. His skin carries the trademark copper-bronze "Surfer's Tan" pretty much what you wouldn't expect from born Canadian. His facial features are chiseled sharp with a strong square jaw and deep-set penetrating eyes, which have often been touted as his most striking feature; a rich green color, mottled with bursts of gold. Stylez possesses a stare that can only be described as "laser intense". Very few people have been able to look him in the eye for too long. His hair is dark brown and kept in a spiked hair cut. His muscles are well-proportioned, with the majority spread through his chest, thighs, shoulders and biceps. On the back of his neck is a single tattoo of the Chinese kanji for the word "Sacrifice".
Wrestling Style: Mixed Martial Arts Hybrid
Stylez is not a wrestler. Instead, he focuses on the brutal martial arts of Thai Kickboxing, Traditional Judo and the Gracie style of Jiu-Jitsu, blending them into a furious and punishing hybrid style of mixed martial arts. He will often implement various suplexes and throws from the Technical and Greco-Roman styles of wrestling in order to hurl his opponent down to the mats, dazing as well as weakening them. The main portion of his offense comes from the incredible knock-out power of his various strikes, focused heavily on his knees, kicks and elbows. His in-ring attitude can only be described as exceedingly-aggressive. Over ninety-percent of Ryan's victories have been due to a knock-out, or stoppage by the referee. As fearsome as his strikes may be, his submissions skills are just as deadly. Stylez holds an almost-perverse fondness for the multitude of choke- and strangle-holds found in both Judo as well as Jiu-Jitsu, and has become a proficient user over the past few years. Intelligent, powerful and relentless, Stylez is a truly lethal opponent.
Alignment: Neutral
Ryan has always been the kind of man who answered only to himself, and no-one else. From the early teachings he received from his father, to the strict discipline he learned through the martial arts, he has always followed his own personal code of morals and ethics. Granted, he is not a holy man, and he could never be called a saint, but inside his chest beats a true and solid heart. His biggest problem is that he is a man who is not only controlled, but consumed by his emotions. Ryan is a man who is easily instigated and riled, and when that happens, he will not stop until he has righted whatever wrong he feels was committed, and he will do so through any means he deems necessary. He is both hero and villain within the same body.
Theme Music
"This Fire Burns" as performed by Killswitch Engage.
Entrance Attire
On his way down to the ring, Ryan wears a pair of plain black high-tops to protect his feet. The laces have been removed to make it easier for the shoes to be slipped off at ringside. He also wears a black hooded sweatshirt with the "Cage Fighter" logo across the chest. On the back of the jacket is a silhouetted image of Ryan himself, with his name underneath. The sleeves of the jacket have been ripped away at the shoulders, leaving strands of fabric hanging down the tops of his arms.
Description of Entrance
Without warning, the lights of the arena begin to die out, one after the other, plunging the crowd into ever-deepening shadows until the endless camera-flashes are the only source of illumination. Loud murmurs and anxious voices echo in the darkness, until a muted light appears just beyond the curtains at the back of the stage, silhouetting a single column of smoke as it billows upward from somewhere beneath the stage. The Tron-Screen high above the stage flickers to a sudden life, showing the blurred image of a single figure standing on a deserted city street with his head bowed low and a hard rain pouring down around him. The picture alone is enough to bring the crowds to their feet, most of them cutting loose in a deafening ovation, while others just whistle and cheer. The haunted opening to Killswitch Engage's "This Fire Burns" begins to filter slowly through the speakers, sending the fans into even greater hysterics while the images on the Tron-Screen cycle through various clips of Ryan during some of his past fights, intermixing with scenes of him walking down the streets and back alleys of Anaheim, or gripping a chain link fence as he stares through the cold steel into the camera. The man himself soon emerges from behind the wall of smoke, drawing a riotous response from the crowd as he moves to the center of the stage and pauses for a moment.
YeAAAAaaauh

Yeah

All I've ever wanted was destiny to be fulfilled
It is in my hands, I must not fail, I must not fail
Even through the darkest days
This fire burns always
This fire burns always


Reaching up with both hands, Stylez slowly pulls the hood of his jacket back, revealing the cold features of his face just as the arena lights return as violent strobes, adding to the chaotic atmosphere as he crosses the stage, and begins to make his way down the ramp. On both sides, fans crush themselves up against the guardrails in droves, almost hanging over them with their arms outstretched as far as they will go, anxious for a palm-slap or knuckle-tap. For the most part, Stylez never takes his eyes off the ring, almost ignoring the fans all-together, but he does stretch out his arms, slapping all the hands extended his way before coming to a stop at the bottom of the ramp.
This is the broken ground
Misery begins to rise
Turn away from yesterday
Tomorrow's in my eyes (Oh!)
Nevermore to be held down
By the waves against me
Nevermore to be cast aside
This day is mine


Circling around the ring, Stylez makes his way over to the steps, and stops just long enough to slip out of his unlaced high-tops, leaving them tucked underneath the apron. Rolling his shoulders a few times, he peels off the hooded jacket and passes it to a ringside crew member, who gives a quick check of the tape on Ryan's fists and feet, before slapping him on the back and sending him into the ring. Climbing the steps one at a time, Ryan prolongs the moment as much as he can. Walking along the apron, he stares out over the thousands of screaming fans, before ducking between the ropes and into the ring. Bouncing on the balls of his feet, Stylez turns to face the stage, firing himself up by throwing rapid-fire combinations while he waits for his opponent.
Even through the darkest days
This fire burns always
This fire burns always
I will not be denied in this final hour
I will not be denied, this day is mine
This passion inside me is burning is burning
This passion inside me is burning is burning
Even through the darkest days
This fire burns always (always)
This fire burns (fire burns) always
Always (always)

Personal life
The only family ever to be revealed is his mother and father; Klaus, his brothers; Jason, Carlos and Jackson Wolfe, also a professional wrestler. He has on several occasions called Randy Payne his brother, but has acknowledged that they are not blood related and has repeatedly named Zen Riko as his best friend.
Title History
Championships
Miscellaneous Championships

TIF World Championship
TIF British Championship
TIF Tag Team Championship
WWA World Championship
WWA Intercontinental Championship (x2)
WWA Tag Team Championship (x3)
Pro X Wrestling

PXW World Championship
PXW International Championship
Power Wrestling Federation

PwF World Championship
PwF European Championship
Extreme Wrestling Entertainment

eWe Overload Championship
Xtreme Wrestling Federation.

XWF World Heavyweight Championship (x2)
Supreme International Network

SIN North American Championship
SIN Tag Team Championship
Hall of Fame Placings
PXW Hall of Fame
eWe Hall of Fame
External links