STEALTH
Talk

0
11,354pages on
this wiki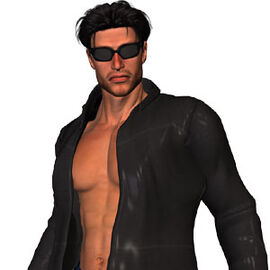 STEALTH
Statistics
Real name
Unknown
Ring Names

STEALTH

Director of Authority

Height
6'2
Weight
260 lbs.
Place of birth
Parts Unknown
Current
federation(s)
Extreme Universal Wrestling Corporation
Previous
federation(s)

Limestone Championship Wrestling

CFPW

NeWA

NBSW

EWC

IWA

HCWF

Debut
1995
Wrestling Style
Powerhouse / Technical
STEALTH (real name unknown) is an American professional wrestler most famous for being the pioneer superstar of the Extreme Universal Wrestling Corporation .
Background Profile
To say that STEALTH has had a successful career would be the grandest understatement ever made. His career spanned several promotions but no matter where he went, one thing remained the same... His level of success. Debuting in CFPW in November 1995, STEALTH started out at the bottom as everyone would. Working his way up the ranks he finally received his first shot at gold, when he squared off with "The Billion Dollar Man" Fred Rogers over the vacant Internet Championship. STEALTH was victorious and this was the beginning of his rise to the top. Soon after, STEALTH both the CFPW and EUWC World Heavyweight Titles. And other belts followed as if falling from the sky. In total, STEALTH at one time or another, carried 37 Championships. A feat that is not easily matched by any other superstar.
One of the things that made STEALTH so famous and unstoppable, was the formation of a super stable known as the Apocalypse! STEALTH began the Apocalypse in the CFPW where he joined with The Crow, The Chaos Factor and several others to unite against the rest of the CFPW. Soon after that, the Apocalypse joined the EUWC and took it by storm. It was around this time that the LCW surfaced and STEALTH brought his band of superstars into the doors of the LCW, where he dominated once again. The Apocalypse's greatest achievement had to come in the GWA, where STEALTH and his partners over-ran the GWA and successfully put it out of business.
In 2000, STEALTH could tell that his career was winding down, with a knee injury and a severe back injury slowing him down. STEALTH made several runs back to the top but his injuries always hindered him from breaking his way through the Glass ceiling. His most recent match took place on Main Frame where he sent Jordan Lockhart packing from the EUWC.
Director of Authority
On October 25, 2003 STEALTH returned to the EUWC on an episode of Main Frame where he was named the new Director of Authority. Now STEALTH must serve the EUWC in a different way... In addition, STEALTH now must counter one of his oldest friends, the former EUWC President and Current Commissioner Matt Pickstock! Will STEALTH's position as Director of Authority be healthy for the EUWC Superstars who have had to suffer through the Regime? Or will STEALTH be the next one to stand alongside Pickstock and his cronies? STEALTH served in that position for some time until Danny Collins forced him to resign at Ultra Brawl VI.
Since then, STEALTH has once again returned to the EUWC. Once part of the Blackout roster, STEALTH then set his sights on a whole new generation of EUWC Superstars. Most recently, STEALTH managed to overcome the odds and all of his detractors when he entered the 2007 Chad Dupree Memorial Cup and defeated 4 men over 4 grueling rounds of tournament action to win his seventh EUWC World Heavyweight Championship. After pinning Daymon in the Finals, STEALTH cemented himself as a timeless Icon in the industry.
EUWC Accomplishments
EUWC World Heavyweight Champion (x7)
EUWC International Champion
EUWC North American Champion
EUWC World Tag Team Champion (x2, w/ Jordan Lockhart)
EUWC International Tag Team Champion (w/ Warrior II)
EUWC North American Tag Team Champion (w/ Warrior II)
Other Accomplishments
CFPW Hall of Famer (October 1997)
CFPW World Tag Team Champion (3)
CFPW Corporation Champion (2)
LCW World Tag Team Champion (2)
LCW Simulator Tag Team Champion
LCW Television Champion (2)
Appearances in Other Media
Knights Errant (novel)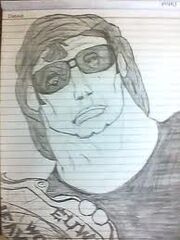 STEALTH appears frequently in the novel Knights Errant, where he is still World Heavyweight Champion post Blood Bath 2008. STEALTH is shown to be concered over several problems, including the New Breed's threat to his World Title, W.A.R.'s infestation of EUWC and Lord Alucard's current predicament.