Saints Haven
Federation Name
Saints Haven
Abbreviation
SHW
Shows
Sunday Night Showdown (SNS)
Time open
2007 to 2008
Owner
Mr. Isaac Bronco
Based in
Boston, MA USA
Cities in Circuit
Boston, MA. Pittsburgh, PA. Toronto, Canada.
Venue:
The Haven
Federation type
Roleplay / Hybrid
DVD Tapings
Monthly
Website
SaintsHaven.com
Saints Haven(SHW) is an internet roleplay e-fed. Saints Haven Wrestling was formed in January 2007, and is the brain-child of independent wrestling living legend, Isaac Bronco, and Boston-based media mogul, VM. Saints Haven started as a pro wrestling training gym formed by Isaac Bronco after his retirement from the ring. Originally called "The Complex," the Haven has bases in Pittsburgh, PA, Boston, MA, and Ontario, Canada. The Haven has produced such independent wrestling sensations such as "The Outcast" Izik Williams (Pro Wrestling X), Patrick "The Saint" McCarthy (SCCW/COPW), and Dustin Cruise (countless). Recognizing Bronco as one of the premier pro wrestling trainers, Mannering approached Bronco with the offer to financially back an east coast-based wrestling promotion and school. The Haven offers a truly unique opportunity to independent wrestlers giving both the opportunity to train under the best trainers in the business, as well as the opportunity to work for a promotion run by men that have "lived the life."
The Trainers
---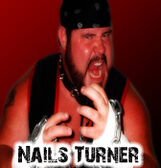 Saints Haven's booking and general day-to-day operations are run by its three trainers. Isaac Bronco is the head trainer and figurehead for all of Saints Haven's enterprises (promotion, training center, etc.). The rest of Saints Haven's operations are run with Nails Turner and Guy Kadon. The three men comprise the booking and writing staff. The trainers are what make Saints Haven unique. Young talent flocks from around the world to learn the tools of the trade from three men with 45 years experience between them.
Tri-City Titles
---
The Tri-City titles are unique to Saints Haven. Since we work out of three primary cities, each city has its own champion. If you manage to hold all three city titles at one time, you are granted a Heavyweight title shot at the time, location and venue of your choice.
Boston Patriot Title
---

Boston has a long history as the home of the American Revolution. The Patriot Title is named for the early Boston patriots.
Pittsburgh Steel Title
---

Pittsburgh is long known as "Steel City," for its contributions to American industry. The Steel title is named for this fact.
Ontario Maple Leaf Title
---

The Maple Leaf has long been the symbol Canada, adorning their nation's flag. The Maple Leaf title pays homage to our brothers to the north.
Current Title Holders
---
| Championship | Current champion(s) | Won from |
| --- | --- | --- |
| Saints Haven Heavyweight Champion | Chris Champion | Vacant |
| Saints Haven Pittsburgh Steel Champion | Eric Collum | Vacant |
| Saints Haven Boston Patriot Champion | Chris Champion | Vacant |
| Saints Haven Toronto Maple Leaf Champion | Jen Blackhart | Vacant |
| Saints Haven Tag Team Champions | Ryan Reed & Jett Black | Hell's Angels |
Current Roster
---
Modo WHOA!
Chris Champion
Chip Van Horne
Trey Williams
Jen Blackhart
Devon Cross
Korbin al Hassan
Adam Cage
Dr. Love
Eric Collum
Ronnie McNeil
Kirsta Lewis
Jackie Daniels
Al Kayda
Kill Crazy (semi-active)
Ryan Reed
Inactive Roster
---
Vincet Hewson
Oushiza
Headbanger Mike
Beyond
Split Second
Alumni
---
Ad blocker interference detected!
Wikia is a free-to-use site that makes money from advertising. We have a modified experience for viewers using ad blockers

Wikia is not accessible if you've made further modifications. Remove the custom ad blocker rule(s) and the page will load as expected.