Sarah Moss
Talk

0
11,353pages on
this wiki
Sarah Anne Moss-Keller:
Best known as just
Sarah Moss
is a professional wrestler, personal trainer, television and media personality as well as former administrative member of both the
East Coast Wrestling Federation
and
Universal Wrestling Alliance.
Having worked primarily in Independent Federations on the West Coast of the United States from 1989 till her retirement in 2006, she retired at the age of 36 after an accident in a ladder match resulted in a complete blow out of her right knee that required reconstructive surgery to repair. She currently resides in Sacramento California, but owns a residence in Miami Florida where she currently works for the East Coast Wrestling Federation as a member of its every day superstar roster.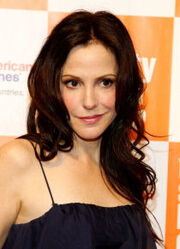 Sarah Moss
Image of Sarah Moss
Statistics
Real name
Sarah Anne Moss-Keller
Ring Names
Sarah Moss
Height
5'8
Weight
127 lbs
Date of birth
May 22, 1970
Place of birth
Sacramento, California
Date of death
N/A
Place of death
N/A
Resides
Miami, Florida
Billed from
Sacramento, California
Trainer
Jack Glory, Texas Independent Wrestling
Current
federation(s)
East Coast Wrestling Federation
Previous
federation(s)
Silicone Valley Wrestling Alliance, Texas Independent Wrestling, Pacific Championship Wrestling, Universal Wrestling Alliance
Handled by
N/A
Win/Loss Record
399 - 231 - 028
Debut
September 16, 1990
Retired
March 7, 2006 (Unretired 8/16/12)
Early Life
Sarah was born May 22nd, 1970 in Sacramento California to Mother Julianne (Witten) Moss and Edward Moss. Whist her mother maintained the household as a Housewife her father Edward worked as Professor of Marine Biology at the University of Southern California. At the age of 12 Sarah began to take a keen interest in politics vowing to follow in the footsteps of Then President Ronald Regan who had gone from Governor of California to the White House.
After graduating 3rd in her class in 1988 she was accepted into USC to study business and law and spent 2 years before meeting Carson Keller – A local independent league wrestler at a party. She took a keen interest in the man as well as the recently mainstreamed sport of professional wrestling. After being swept up in the business she was quick to earn her bachelor's degree in business before quitting school at the behest of her father. Less than a year later she was Married to Carson and playing his Valet in Silicon Valley Wrestling Alliance…
Style & Technique
Trained by the wrestling Icon Jack Glory and his associates during the early 90's before the age of the "luchadore" was popular, Sarah has grown into a traditional wrestler who uses a variety of grapples, strikes and technical moxie to defeat an opponent… And despite the fact that she was never much of a daredevil, she's always possessed superb athletic ability and could often outpace her opponents with speed and agility. Don't expect her to do a corkscrew dragon attack anytime soon, but she's not afraid to go to the turnbuckle for some high risk/high reward antics.
Silicone Valley Wrestling Alliance (1990 – 1992)
After marrying Carson Keller, Sarah signed on to act as his valet in the local Silicone Valley Wrestling Alliance applying her new business degree to manage her husband's career financially while providing a visual representation of his "valet" at ringside. This was her first real taste of the business and even though it was at a very small level, it gave her the opportunity to study and understand the industry as a whole. However as the federation began to flounder she began to work odd jobs on the side to help make ends meet. In the summer of 1992 SVWA was bankrupt and both she and Carson were out of work as they were welcoming their first (and only child) Katherine Moss-Keller into the world.
Texas Independent Wrestling (1992 – 1998)
1992 brought a crossroads for Sarah who was a young unemployed mother, making matters worse was her husband's decision to move out of the United States and to Japan to ply his trait in a growing overseas market. This left Sarah in a hard position, not wanting to raise a child outside of her home country… And after much hard thought she filed for divorce in July of '92 after only three years of marriage.
As Carson left for Japan, she met Jack Glory and the Cisco family who ran a federation out of San Antonio Texas… She was offered a job as a financial consultant and entered into the company as one of its accountants while taking training on the side from Glory, who was considered the federation's premiere superstar and often stood as it's champion. Shortly thereafter she was added to the active roster where she would remain for the next six years becoming TIW's most decorated Women's Champion
Pacific Championship Wrestling (1998 – 2006)
1998 brought an end to her run in TIW and saw her return home to California where she signed on with the popular Los Angeles based Independent Federation Pacific Championship Wrestling. Already an established star in the Western region she quickly rose to popularity and was able to branch out into more Inter-gender Type Matches as the landscape of Women's wrestling began to change. Only three weeks after her arrival she quickly won the PCW Women's World Title which she should go on to hold a total of four times.
In 1999 she won a battle royal and #1 Contendership to PCW's Cruiserweight Championship before defeating popular L.A Luchadore "El Marco" in an exciting Ladder Match to win her first of seven Cruiserweight Titles… It was also her first appearance and win in the match type that would go on to define her. She continued her run of success in PCW winning multiple personal awards
In 2005 Sarah competed in what would be her final match as a member of PCW's roster as she defended the Cruiserweight Championship against Kyle Kennedy in a famed Ladder Match. Moss had the advantage late in the match as she ascended toward her title, but as Kennedy made a dive to chip the ladder, Sarah fell – landing on her feet and sweeping her Right knee tearing her ACL MCL and PCL in the fall. She would go on to lose the match and retired one week later before going in for reconstructive surgery
Universal Wrestling Alliance (2009 – 2011)
After a three year hiatus from wrestling, Sarah was working for PCW's training facility when she received a call from an old Friend. Clyde Cisco of Texas Independent Wrestling had bought a large share of the ECWF and both he and his investors had rebranded the popular federation as the Universal Wrestling Alliance deciding to take the company out of its local Miami Setting and tour the country as well as the world. She was asked to come on board and act as UWA's first President helping both Clyde Cisco and Summer Johnston take the already popular brand on tour.
Under her reign as president, the UWA saw a renaissance in its roster as the next Era of superstars like Lacey Allen, Scott Sillinger, Bobby Peru, Ava Austin and Madsen Moore replaced the old guard of Jason Spirit, Samantha Curie, Genocide, Damien Draven, and Darkside. She also helped set up various charitable foundations to help under privileged children in the United States.
Things went well for her until 2011 when she was Usurped by Scott Sillinger as President and demoted to secretary by his crooked regime… Later that year, Clyde Cisco was tragically wounded by an assassin's bullet on his Ranch and left in a coma. His Family was forced to sell his majority shares in the UWA back to former ECWF Owner Ashe Draven, who rebranded the federation as the ECWF… Shortly after his divorce forced a hiatus and Sarah was officially released from her duties in the company.
East Coast Wrestling Federation - Return to the Ring
After spending the second half of 2011 and the first half of 2012 working in California as a trainer, Sarah was contacted by Ashe Draven who was on his way to Japan. The ECWF had reopened and sighing up most of its worthy talent to ReBoot the federation and propel it into the next era. Except she was not asked to be a member of the administration, instead she was offered a job as a wrestler. Moss accepted the job and began her intense training regimen to get herself back into shape. At the age of 42 and after Six Years of retirement, Sarah looks to the future with renewed optimism in hopes that she'll be able to rekindle the fire she once had for a sport she's loved all her adult life.
Personal Life
Sarah has been married once and has one child from it, a daughter
Katherine Moss-Keller
. She is the oldest of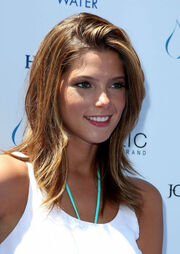 three children and has both a younger Brother,
Marcus Moss
and a younger sister,
Jacey Wills
.
She retains her Married Name on all legal documents to keep the same Surname as her Daughter, but uses her Maiden Name in the Wrestling Business. She is currently single and resides in Miami, Florida
In Wrestling
Finishing Maneuvers:
The Equinox - Generally used on smaller superstars and other women, the Equinox is Sara's variation on what would later become popularly known as the "F-5"… However she would put an opponent up across her shoulders like a torture rack with them facing upward before spiraling them into an F-5 type move.
Swinging Solace - Used to thwart larger opponents, this is Sarah's take on Jack Glory's Diamond Cutter – one could sum this up as being a very close resemblance to Matt Hardy's "Twist of Fate" however she doesn't stick her arm out and instead of swinging it into a diamond cutter she swings it into a falling neck breaker where Sara ends up on her back after bouncing the back of her opponent's head off the ground below
Signature Moves
Suplex
Snapmare Takedown
Piledriver
The Big Boot (Or Running Yakuza Kick)
High Leg Choke (opponent in corner)
Tree Of Woe into running dropkick
Scoop Slam
Monkey Flip
Figure 4 Leg Lock
Sleeper Hold
Entrance Themes
"Right Now" By Van Halen (1992 – 2004) (2012 - Current)
"Boys Of Summer" By The Ataris (2004 – 2011)
Match Types
Favorite Match Type: The Ladder Match
Reason: Boasting a career record of 23 and 7 in the infamous gimmick match, Sarah revolutionized the idea that women can compete in these violent match types during an era where it wasn't thought of. She used her speed and athleticism to gain an upper hand against most she fought in the match. However her final ladder match (a defense of her PCW Cruiserweight Championship) was her last career match and seventh loss in the match type as a mishap saw her fall off the ladder landing on her feet and blowing her right knee completely out.
Least Favorite Match Type: Submission Only
Reason: It's not that she's no good at submission style matches, in fact she's a very skilled grappler and can hold her own in a test of that skill. The only reason she dislikes this match type is because it bores her – well that and if she were to get into one now; she's got a big bullseye on her right knee
Championships and Achievements
Texas Independent Wrestling
TIW Women's Championship – 6 Reigns
Pacific Championship Wrestling
PCW Women's World Championship - 4 Reigns
PCW Tag Team Championship – 2 Reigns
PCW Cruiserweight Championship – 7 Reigns
PCW Television Title – 1 Reign