Summer Collins
Talk

0
11,354pages on
this wiki
Summer Collins
Statistics
Real name
Summer Collins
Ring Names
Summer Collins
Height
5'6"
Weight
120
Date of birth
October 1st, 1984
Place of birth
Palm Beach County, Florida
Date of death
--
Place of death
--
Resides
Palm Beach County, Florida
Billed from
Palm Beach County, Florida
Trainer
Michael Collins
Current
federation(s)
Global Division of Wrestling
Previous
federation(s)
Southeastern Wrestling Conference
Global Championship Wrestling
Handled by
The Matt
Win/Loss Record
--
Debut
--
Retired
--
Biographical History
The Early Years
Summer Collins is the sister of the self-proclaimed world's richest wrestler Michael Dean Collins. Michael Collins and his wife, Meagan Collins have been notorious for using under handed tactics, their money, and their connections to get whatever they wanted whenever they wanted. Summer became a victim of this when people began to attribute her own academic successes in college and in life to her money, name, and connections. To prove them all wrong she chose to follow in her brother's and sister-in-law's footsteps and become a professional wrestler.
Wrestling History
Southeastern Wrestling Conference (2010 to 2012)
Summer Collins made her debut in the SWC, Southeastern Wrestling Conference, thanks in large part to then SWC Owner Coral Marie-Michaels. She did well in the SWC Heavyweight title tournament until being eliminated in the semi-finals by Kimberly Williams. Not to be dismayed, Summer continued to fight, beating back the challenge of a bully by the name of "Sugar" Shane Matthews, defeating Matthews eventually to become the SWC Carolina Champion. Her brother, who also wrestled for SWC, became jealous and decided to challenge her for it. This led to her losing the title, not to Michael, but to Shane Matthews in a rematch. Summer would win it back and continue to hold it until losing it to Britanie Laree at Civil War. Again, though, Summer would bounce back and that very night win the SWC Civil War Match to earn a shot at the SWC Heavyweight Championship, then being held by JoDee Burns.
She would go on to defeat Burns at Wrestlecade but Neil Newman, who had earlier in the night earned a title opportunity anywhere he saw fit, cashed in on a winded and fatigued Summer and won the title. At the next pay per view, Purgatory, Summer would win the SWC Heavyweight Championship from Newman, becoming a two time champion in the process, a title she would hold onto until losing it to Sydney Christensen.
Global Championship Wrestling (2012 to Present)
Summer continued to be loyal to SWC, despite continual offers from Global Championship Wrestling to jump ship. When her contract came up, she expected to get rewarded for her years of loyalty to the SWC brand, but instead she got a pay cut in her contract. That, and the constant feeling of disrespect she was receiving from other roster members and the fans, made her snap. She signed a lucrative contract with GCW, making her the highest paid member of the combined SWC/GCW roster. She also became a major bully herself, threatening to beat respect into her fellow GCW superstars. A brief rivalry with fellow bully Jessica Jones caused the pair to gain mutual respect and they formed a tag team; Fame & Fortune. They competed for the Unified Tag Team Championships at Wrestlecade IX but lost to the Sex & Tech Connection in a two out of three falls match. The new GCW leadership then fired Jessica. Summer, in protest and solidarity with her friend, left GCW as well, and the two signed with GDW. Shortly thereafter GCW was bought by Glory Braddock. Summer joined the new GCW and with Jessica Jones. Jessica inadvertently got Summer roped into a Beauty Salon From Hell Match with Neil Newman with th estipulation that if she were to lose she would have to become Neil's cheerleader valet. Summer did lose and for the next two months she was contractually obligated to serve as Neil Newman's cheerleader valet. After two months Summer won her freedom and rejoined Jessica and together they won the GCW World Tag Team Championship.
GCW reopened its doors in late 2013 and Summer was quick to rejoin but was disgusted to hear that she would not be given the world tag team titles that she won before GCW closed up. Summer Collins told GCW management that she would not compete until she was given the tag titles. GCW Owner Glory Braddock called her out and told her that she would be placed in an X Division title tournament at the pay per view and that in one week at Shotgun she would be challenging for the GCW World Tag Team titles in a handicap match unless she found a partner willing to put up with her nonsense. Lucky for Summer, Krissy Spencer was quick to sign a GCW contract and has agreed to team with Collins to face Wrestling Royalty for the gold.
Global Division of Wrestling (2012 to Present)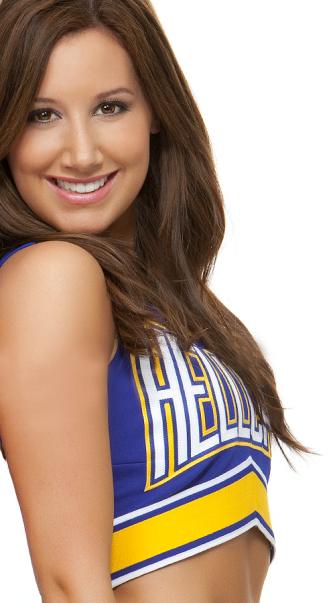 Summer made her debut in Global Division of Wrestling as a part of a tag team with Jessica Jones, Fame & Fortune. The two battled then World Tag Team Champions Total War in a non-title match and managed to pick up a big win. Summer and Jessica are now entered in a tag team Any Given Night Match at Purgatory 2012 where the world tag team titles and $250,000 in cash is at stake. Summer and Jessica placed third in that match before being eliminated by Chance of Raine. They bounced back, though, with a win over Satan's Warriors on the following Fever and then two weeks later in a six person tag team match with Mark O'Brian in their corner defeating Aurora Rose, Britanie Laree, and Kim Williams. They had a chance to earn a world tag team title shot by defeating former champions Total War but Jessica Jones was taken out by Kim Williams, leaving Summer to fend for herself. Summer battled valiantly but the numbers game was too much and she lost to Total War. Now Summer and Jessica are preparing themselves for the Desperate Measures pay per view where they face off against Kim Williams and a mystery tag team partner. That mystery tag team partner turned out to be Marie Williams. Marie and Kim defeated Fame & Fortune in a shocking upset. Summer's next appearance in a pay per view match would be as a part of Team GDW at Survival of the Fittest 2012 against a group of invaders seeking GDW contracts. Summer Collins and Team GDW would fall to the invaders that night. Summer and Jessica would regroup in preparation for a collision course with Marie and Kim Williams, who now call themselves Redemption. This rematch is set to take place at the Apocalypse 2012 pay per view and it will be contested in the Apocalypse structure. Summer and Jessica won the match, after throwing both Marie and Kim off the top of the structure. Summer failed to win a triple threat match against Katherine Grayson and Maddox Taylor but now she is focused on the upcoming GDW Civil War Match itself.
Summer Collins failed to win the Civil War Match but that did not stop her and Jessica. They were entered in a tag team tournament to crown new number one contenders for the GDW World Tag Team Championship. Summer and Jessica made it to the finals at Wrestlecade X where they would face off against the same team they fought the year before, E.S. Cormier and Dakota Dark, The Sex & Tech Connection. Once again the ladies came up short. This time, however, out of anger and frustration, Jessica attacked her tag team partner Summer. Summer seemed depressed for weeks and it only got worse when Jessica defeated her in a one on one match. It appeared as if the young Collins might hang up the wrestling boots when her former rival, Neil Newman, came onto the scene and talked her into sticking around. With Nemwan's help Summer regained her focus and her confidence. The two former rivals grew close and, as a token of gratitude for helping her regain her focus, Summer changed her normal ring gear to that of a cheerleader uniform, that way he can have his own personal cheerleader and she can fulfill a dream she had always wanted; to be a cheerleader. It also serves the added purpose of lulling the opposition into a false sense of security. The new tag team will be facing Mya Denton and Aurora Rose in their tag team debut on Fever and at Purgatory 2013 they will enter the tag team gauntlet in an attempt to win the GDW World Tag Team Championships.
Summer Collins, with her new tag team partner Neil Newman, successfully defeated Mya Denton & Aurora Rose as well as the team of Wrestling Royalty. The tag team gauntlet came up at Purgatory and Golden Era battled over one hour in the grueling match and managed to make the final four before being eliminated by the Sisterhood. Summer is not disappointed, though. She was very proud of her effort and, even in defeat, has had confidence boosted even more and is even more convinced than before that she will be a champion in GDW someday.
Millennium Wrestling Alliance (2012)
Summer Collins joined her friend Jessica Jones in the Millennium Wrestling Alliance. Together as Fame & Fortune they defeated the Knights of Anarchy and Team BS and now are on their way to a four way match at Rising Sons for the MWA World Tag Team Championship. Summer and Jessica failed to win the title but are hoping to rebound at their next Battlezone appearance as they face the Taylor Sisters. Summer and Jessica lost that match and have not tag teamed in MWA since.
Frontier (2013 to Present)
Summer Collins debuted with the British regional federation Frontier for part time wrestling work. Summer won her debut match against Ryu Unikawa and then her very next contest against Adrian Voigt. After taking a month off for personal time she returned and won her next three matches against Jason Talbot, The Truth, and Jason X. After going five and zero, undefeated, she went to general manager Andreas Lasiewicz and demanded to be placed in a gauntlet match against three individuals, all of whom she would go on to defeat. Collins has since stated that she wants a championship match since she is now eight and zero and undefeated in Frontier. Her impressive eight win undefeated streak in Frontier earned her the right to face Madman Szalinski for the GFC Commonwealth Championship. Summer kept up her winning ways, defeating Madman for the title.
Gimmick/Personality
Back in 2012 by virtue of losing a match, Summer was forced to become a cheerleader. Eventually she earned her way out of the cheerleader role but a strange thing happened; she had been a cheerleader for so long that she had started to take to the role of being the popular cheerleader. She reveled in her role, becoming very narcissistic and full of herself. Now she believes that she is truly adorable, beautiful, and that no one can resist her. Despite this obvious narcissistic tendency, she still receives cheers from horny male fans as well as naive and/or ignorant fans who fall for the cheap pops she gives on a regular basis. That's what cheerleaders do, right? They give cheap pops!
Style and Strategy
Summer Collins is a strategist, a thinking wrestler. Summer will try and outwrestle her opponents on most occasions but she has been trained in all methods of fighting and can easily mix it up in any style if necessary.
Strengths
She is incredibly intelligent. Summer can also take a lot of punishment and keep going. It takes a great deal to put her down for a three count.
Weaknesses
She does not fare well against a power based attack. She also can let her temper get the best of her if she thinks she is being disrespected.
Moves
Submission Moveset
Triangle Lancer
Inverted Figure Four Leglock
Arm Bar
Triangle Choke
Dragon Sleeper
STF
Leg Grapevine
Bow and Arrow Submission
Million Dollar Dream
Crossface Chicken Wing
Haas of Pain
High Risk Movset
Miscellaneous Moveset
Lightning Spiral
Capture Suplex
German suplex
German suplex into the turnbuckle
Elevated delayed German suplex
Release German suplex
Full Nelson Suplex
Dragon Screw Leg Whip
Scissors Kick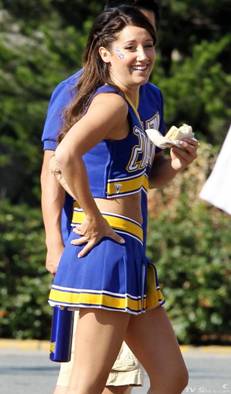 Finishing and Trademark Moves
Submission Finisher: Chapter Seven (crippler crossface)
Knockout Finisher: The Money Clip (stunner)
Trademark Move: The Bear Market (sleeper neck breaker)
Achievements
Southeastern Wrestling Conference
SWC Heavyweight Champion 2x
SWC Carolina Champion 2x
Global Championship Wrestling
GCW X Division Champion 1x
GCW World Tag Team Champion 2x
Global Division of Wrestling
None yet
Queen City Wrestling
QCW Queen City Champion 3x
QCW World Tag Team Champion 3x
Frontier
GFC Commonwealth Champion 1x
Notable Feuds
Shane Matthews (SWC)
Cross (SWC)
Neil Newman (SWC)
Jessica Jones (GCW)
Notable Matches
vs. Shane Matthews ; SWC Carolina Championship ; Winner: Summer Collins
vs. JoDee Burns ; SWC Heavyweight Championship ; Winner: Summer Collins
vs. Neil Newman ; Unified SWC/GCW Heavyweight Championship ; Winner: Summer Collins
vs. Angelina Raven & Shane Matthews ; GCW X Division Championship ; Winner: Summer Collins
w/Krissy Spencer vs. Wrestling Royalty ; GCW World Tag Team Championship ; Winner: Summer Collins
vs. Madman Szlanski ; GFC Commonwealth Championship ; Winner: Summer Collins