TJ Tilli
Talk

1
11,353pages on
this wiki
TJ Tilli
Statistics
Real name
Tyler Greenaway
Ring Names
TKA Tilli
TJ Greenaway
Height
185cm
Weight
98kg
Date of birth
19/02/1990
Place of birth
Perth, Western Australia
Date of death
N/A
Place of death
N/A
Resides
Perth, Western Australia
Billed from
Perth, Western Australia
Trainer
Jackhammer John Shaw
Current
federation(s)
N/A
Previous
federation(s)
Various efeds, see below.
Handled by
TJ
Win/Loss Record
N/A
Debut
2007; 2013
Retired
2010
Tyler Greenaway better known by his ring name TJ Tilli is a former Australian professional wrestler. He was best known for his work in the Tilli Wrestling Federation, and for the No Limit Wrestling Federation.
Out of character, Tilli has innovated the Insane Asylum match, he is an administrator on the LPW eWrestling Encyclopedia & on the TWF eWrestling Encyclopedia, is a co-producer along with Dave Boice & Matthew Winter for the LPW All-Stars video game, is the co-producer along with Matthew Winter for LPW the Music, and is the co-produced along with Tyler Brownlee for the XWF Collision video game.
Tilli is a 7 time World Champion, with single reigns of the NLWF, ICW and TWF World Championships and 4 reigns as XWF World Champion.
Wrestling career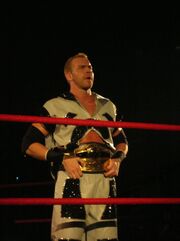 TJ Tilli started his wrestling training at age 14 under the tutelage of "
Jackhammer
" John Shaw, along with his little brother,
TKL Lawzy
. His brother was signed to the Xtreme Wrestling Federation in 2006, and Tilli continued training until 2007, when he was signed to the Xtreme Wrestling Federation. His aspirations are to one day become either
LPW World Heavyweight Champion
or the
Full Metal Champion
.
Xtreme Wrestling Federation (defunct)
Tilli was signed to the XWF in January 2007, and started a feud with the then XWF Deathmatch Champion, Charles Coleman. In Tilli's second match, at XWF BloodBath, he defeated Coleman for the Deathmatch Championship. He retained the title against Coleman's ally John Hicks, at XWF Punishment 13.4. At XWF Kill or be Killed, Tilli wrestled his brother, TKL Lawzy, in a Ladder Match to unify the XWF World Championship and the XWF Deathmatch Championship. Tilli came out ontop after hitting a Cyclorama off the top of the ladder, then retrieving the championship belts. Tilli held the title for 30 days, but then at XWF All or Nothing, he suffered his loss in wrestling history to lose the XWF Unified World Deathmatch Championship to TKL Lawzy. Then, at XWF's major PPV, Wrestlepalooza II, he failed to regain the title. However, at XWF Punishment 16.1 he regained the title and became a two time champion. At XWF Capital Carnage he retained the title against the new #1 contender Triple X. TJ Tilli & TKL Lawzy then captured the United States Tag Team Championships at XWF Mayhem by defeating William Porter & Chaos Washington. At XWF Rebellion, Tilli lost the Unified World Deathmatch Title to Triple X. At XWF WarZone, he regained his title to become a three time champion. At XWF King of the Ring, he defeated Louis Gonzalez to retain the UWDC and become King of the Ring. At XWF Takedown, Tilli & TKL Lawzy retained the US Tag Titles against Porter & Washington. Then at XWF Fusion, he retained the UWDC by defeating Chaos Washington. At XWF Punishment 25.1, Tilli & TKL Lawzy dropped the US Tag Titles back to Porter & Washington, having reigned as champions for 8 months. At XWF Kill or be Killed, Tilli lost the UWDC to TKL Lawzy, and at All or Nothing, failed to gain the XWF European Championship from Chaos Washington. In his last official match in the XWF, Tilli wrestled Triple X in a Grudge Match at Wrestlepalooza III. He was released from his XWF contract a day later. At Wrestlepalooza IV, Tilli defeated Triple X in a Legends Match.
Lords of Pain Wrestling
Tilli was signed on its Inferno brand and made his debut at Inferno 15.1 in a losing effort against Lazyking and Bradley Moses, however he was not pinned. He suffered his first pinfall loss at Inferno 15.2 at the hands of Cripsy. After the match he was brutally beaten by Cripsy and partner Styxx. He competed in an LPW-sanctioned event "Blood Money" run by Cash Flo. He was eliminated second in the Main Event Elimination Chamber. He left the company soon after due to contract disputes.
World Wrestling Entertainment (Unofficial E-Fed)
Tilli was signed to the WWE onto its developmental brand ECW. He wrestled 3 matches, all wins, before the company folded.
Tilli Wrestling Federation
Rookie months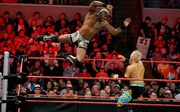 Tilli wrestled his first official match in the TWF in an 8-man tag team match. He then wrestled in an upcoming stars Crazy 8 Elimination match, where he won. He and MC Steel joined forces to take on Brian Kendrick & Paul London in a feud. At RAW 27, Tilli defeated Shelton Benjamin in his King of the Ring Round 1 match. Tilli suffered his fist loss at the hands of then current World Heavyweight Champion, Bret Hart, at ECW 28 in a King of the Ring Round 2 match. At SmackDown 28, Tilli received 19 Body Count points, therefore qualifying for the DeathCube match at Over the Edge. In the Over the Edge pre-show, Steel & Tilli defeated Brian Kendrick & Paul London to become #1 contenders to the World Tag Team Championship. In the DeathCube match, Tilli was the 3rd man left, after previously eliminating Edge. He was pinned by The Rock, who was the eventual winner. At Retribution 1.1, Tilli & Steel defeated the Hart Foundation to become the World Tag Team Champions. Later in the night, Tilli won a 30-man battle royal to be crowned the first Insanity Champion. Tilli & Steel defended to Tag titles against Mark Jindrak & Lance Cade at Retribution 1.2, and Tilli defended the Insanity title against Chris Benoit. Tilli then went onto defend the title against Elijah Burke, and Abyss at Retribution 1.3 & 1.4 respectively. At Retribution 1.5, Tilli & Steel lost the Tag titles to Brian Kendrick & Paul London. At Survivor Series, Tilli captained a winning Survivor Series team against a team that was captained by Kofi Kingston. Tilli then retained his title against Kofi Kingston, Karl Sanchez & The Miz at Retribution 2.1, 2.2 & 2.3. At Retribution 2.4 he challenged the Retribution roster to an
Insane Asylum match
at Pyromania. 9 men answered the call and at Pyromania, Tilli retained his title after last pinning Karl Sanchez to win. At Retribution 3.1, Tilli and Lethal Injection won a 8-man tag team match against Sting, Brian Kendrick, Paul London & Karl Sanchez. At Retribution 3.2, Lethal Injection teamed again and all qualified for the 2010 Royal Rumble match. The next week on Retribution 3.3, Tilli defeated Dolph Ziggler and retained his Insanity Championship, followed by a win against Kofi Kingston at 3.4. Tilli was eliminated 4th in the Royal Rumble, after being superkicked over the top rope by eventual runner-up, Shawn Michaels. Tilli had a 3 week break from the ring, sitting at ringside during Steel Asylum qualifying matches and Shawn Michaels' matches. He made his in-ring return in a winning effort against Karl Sanchez at Retribution 4.4. He again retained his Insanity Championship at No Way Out in the Steel Asylum match, where he and Leon Lonewolf fought at the top of the cage before Tilli kicked Lonewolf in the stomach, allowing Tilli to reach the top first. Lonewolf wanted revenge, and at Retribution 5.1, in controversial circumstances, Tilli defeated Lonewolf one-on-one. He then went on to defeat Abyss, Marcus Cor Von & newcomer Caylen Croft in the following weeks. He defeated Lonewolf again at
Retribution 5.5: Night of Champions
to retain the Insanity Championship, and at
WrestleMania I
, Tilli came home with the Money in the Bank Briefcase after kicking Lonewolf off the ladder. The next night on Retribution 6.1, he lost his Insanity Championship to Lonewolf, and was kayfabe injured to make time on his schedule for other federations.
Return and World Title glory
Tilli returned at Schizophrenia in August, and won the World Heavyweight Championship by cashing in his Money in the Bank contract.
Full Metal Wrestling
Tilli was signed to FMW on its Distortion division. He wrestled his first dark match at Distortion 9.4 in a winning tag team effort with Saint Steve against Simon Sheldon & David Campeon. He wrestled a dark match at the Death Row pay-per-view in a future stars battle royal, in a match where Ripper came out on top. He was the pinned in his television debut, by Jetstream in a six-man tag team match at Distortion 10.1. After the match Tilli dropkicked Butters out of the ring, to stop him from attacking the retiring B.U.G., who Tilli had tagged with. Tilli would not wrestle for 6 months after this because of his suspension.
On January 8, 2010, fullmetalwrestling.com posted the following.
"FMW rookie TJ Tilli has been arrested for aggravated assault on his brother, who has special needs. He was quickly suspended for 6 months; however, he should be as good as gone after that since he was not very well-liked in the locker room"
—fullmetalwrestling.com
Tilli was released by FMW on February 20, 2010 along with 11 other superstars, the most notable being Crazy Ash Killa. Tilli was invited back to be a part of the Supremacy show, with the fans voting between him, Robb, Smoochy Da Frog & Ethan Black to be the Collateral Damage at the start of the show. Tilli had 25% of the vote, not enough to put him into the match. Ethan Black would be the collateral damage, receiving 42% of the vote. Tilli was paid an unknown amount of money to appear in a comedic piss-taking sketch during the Supremacy broadcast.
American Wrestling Federation
The American Wrestling Federation came to a deal with Tilli, and signed him to a contract on November 13, 2009. His first match was a loss in a tag team match with The Warrior Ajax against Kaiden Maddox & Xavier Savage. At Tournament of Kings he fought Apollas Creed to a no contest in a standard match when neither could respond to a 10-count. He then defeated Imperfekt at Madness LIVE from Montreal. After a month break from the AWF, he returned to beat "The Emerald" Drew Stevenson at Madness LIVE from Milwaukee. Tilli was part of a winning gauntlet match team, and was fired for several no-shows a week later.
Xtreme Wrestling Federation
First stint
The XWF signed Tilli and fellow FMW superstar Seth Omega to the Collision brand. At Collision 1, Tilli defeated Mr. Greenbad. The same night he tagged with Seth Omega to become the first ever XWF Tag Team Champions. He then defeated Rocky Ali at Collision 2 in a #1 Contenders Match for the XWF Intercontinental Championship. However, Tilli was assaulted by Ali backstage with a steel chair, but Leon Lonewolf saved him, only to attack Tilli himself, saying that he deserves the Intercontinental title.
Tilli introduced the XWF Hardcore Championship on January 7, 2010. It is contested under 24/7 rules. One of the highlights of the Hardcore Championship division was when Tilli narrowly escaped Brownlee running over his car with a cement truck.
Tilli came back a lot earlier than expected, at the Xtreme Rumble, and was supposed to sit on commentary in the tag team championship match. However, Ali and Lonewolf declared themselves Tag Team Championships, before Tilli & XWF World Heavyweight Champion Steve Storme attacked them, turning Tilli face and aligning with Storme and Lady Melanie. Tilli wrestled Lonewolf for the Intercontinental Title at Collision 4, but came up short, but a short while later Storme and Tilli captured the Tag Titles, giving Tilli as second reign. At Collision 5, Tilli lost to Brownlee in controversial fashion when Zack Blaze interfered, superkicking Brownlee, giving a DQ win to Brownlee. At Collision 6, Tilli & Storme put their titles on the line against Ali & Lonewolf. Tilli & Storme lost by disqualification after Zack Blaze interfered, hitting Ali. However, Ali restarted the match and won quickly. Storme left the company soon after. Tilli defeated Terry Richards at Collision 7. At the pay-per-view, Hardcore Resurrection, Tilli teamed up with Awesome Cobain to form the Australian Defiance, and took on Rocky Ali and Nathan Harter for the vacant titles. Cobain and Tilli came off second best, and weren't able to get the win. Later in the night, TJ was pinned in the World Title 5-way match, by his partner Awesome Cobain. After Hardcore Resurrection the XWF closed it's doors for a month, fixing it's backstage as well as onstage problems.
Second stint
TJ returned to the XWF, and at Collision 10, he lost to Igor Xtreme and Leon Lonewolf in a triple threat match for the XWF World Heavyweight Championship. He left the company soon after, after a backstage problem with owner Rocky Ali.
Inferno Championship Wrestling
Tilli signed a contract with the newly formed Inferno Championship Wrestling on February 6, 2010. He made his debut at Eruption 1.1 in an ICW World Championship Tournament Semi-Final Ladder Match against Triple A. Tilli lost to Leon Lonewolf in the ICW World Championship Inferno Match at Eruption 1.2. At Eruption 1.3 he defeated Zack Blaze, leading to a No-Disqualification ICW World Title #1 contenders match at Eruption 1.4, in which he also won. However, GM Tyler Brownlee announced a Triple Threat Match for the ICW Championship at Eruption 2.1, where TJ was eliminated first. He defeated Destruction Champion Desmond Haynes the next week, which led to a Hardcore Match for Haynes' title in which Tilli won. He then retained the next week against Haynes in a ladder match, after he cashed in his rematch clause. TJ and MC Steel qualified for the ICW Tag Team Championship Match at Slamathon, and later the same night TJ came out unsuccessful in a battle royal to be named #1 contender to the ICW World Championship. TJ & Steel lost their Tag Team Championship match to Wayne Morley and Air, and two weeks later TJ defended his title against Jerry Static. In a series of matches leading up to ICW's last event, Summertime Smash, Tilli lost 1 and won 2 of his matches. At Summertime Smash, Leon Lonewolf won the first fall, winning TJ's Destruction Championship, but then TJ hit a Breaking Point on Wayne Morley to become the federation's last ever ICW Champion.
No Limit Wrestling Federation
Rookie months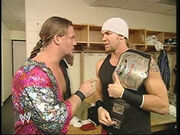 Tilli signed a contract with the NLWF on April 12, 2010 and made his debut defeating Louie Lobster in under 10 seconds on April 19. At the NLWF pay-per-view "King of the Throne", TJ Tilli faced long-time rival Leon Lonewolf in a Hawk Cup Match, which the winner would become #1 contender to Death Angel's Dream Championship. Death Angel interfered, leaving a rematch between Tilli & Lonewolf on the World War Tour. Lonewolf defeated TJ, and the next week Ryan Apollos, a member of Rated Most Hated did the same. At One World Nation, TJ was eliminated last in the Dream Championship Fatal-4-Way Match by the winner and new NLWF briefcase holder, Death Angel. TJ then defeated Leon Lonewolf in a match to qualify for the Legend Slayer tournament at Trial by Combat. TJ faced Ryan Apollos in a losing effort. Apollos would go on to win the tournament. TJ would then go on to defeat Koora Uluru to become #1 contender for the Rated [R] Championship. The next week, he & Leon Lonewolf would tag in a losing effort for the NLWF Tag Team Championship.
"At Simple Survival 2, TJ Tilli fought in a Fatal-4-Way match for the Rated [R] Championship, which TJ won. The win was, in fact, so awesome, that it inspired Chuck Matthews to edit TJ's wiki page and Win-Loss record as soon as the show was posted. He even spent 10 minutes trying to learn how to code it so TJ's page didn't look like complete garbage because of Chuck's technological retardation. TJ Tilli is currently seen as "The Australian Redeemer" following the TOTAL SUCKITUDE of fellow Australians' Shadow Demon and The Notorious K.I.D, both of whom mysteriously disappeared shortly after TJ's appearance. TILLI FTW."
—Chuck Matthews
At Simple Survival 2, TJ won the Rated [R] Championship from Ryan Apollos in a Fatal-4-Way which also included Leon Lonewolf and Steven Angel. At the last show in NLWF history, Revolution XXX, TJ lost to Chad Mason, losing his Rated [R] Championship, and losing a spot in the Triple Cage Match. In the Last Chance Qualifying Match for the Triple Cage, both Cyrus and Tilli eliminated each other at the same time. Cyrus welcome TJ to the main event with him and Tilli came up short. At the return show, TJ got revenge on Mason and defeated him in a Rising Star Championship Match, but couldn't finish Ryan Hawk to win the title. This loss against Hawk started a 5-match losing streak for the Australian Assailant, as he lost to Corey Casey, Aaron O'Shea, Brenton Cyrus & Matt Douglas. His next match was against friend Leon Lonewolf, where he won with the help of Bad Company's Ashley Matthews. At that show, TJ joined Bad Company and officially turned heel.
Heel turn and Bad Company
With a win against Leon Lonewolf and then in a 3-on-3 tag team match, Tilli looked to be on top. He then failed to capture the Rising Star Championship from Knife to Know You, then defeated Julian Singleton & Dustin Ford with Matt Biggars. A controversial win over Jake Hawk the week later put him into the final of the Hawk Cup, however Jason Hawk put Jake into the match, making it a triple threat. He, along with Matt Biggars, crucified Death Angel at the end of the show. At Direct Hit 25, he squashed Johnny Electric. He defeated Matt Biggars and Jake Hawk to win the Junior Heavyweight Championship and the 2nd Hawk Cup, but was stripped of the title by their former holder, Jason Hawk. At Seven Sins II, TJ defeated Jason to win the Junior Heavyweight Title and qualify for the Seven Sins Elimination Match. In the Hawk's Nest match, which was the first match in the Elimination Match, TJ won the NLWF Championship, only to lose it back to Chuck Matthews later in the night.
Fight the World Wrestling
Tilli jumped ship from NLWF to FTW after losing his Undisputed Rising Star Championship to fellow ship-jumper The Notorious K.I.D at NLWF PPV City of Evil.
YouTube Championship Wrestling
Tilli, under the name TJ Greenaway signed with YCW in June 2010 as a commentator and backstage interviewer. He guest commentated at the final show in YCW history, Battle Finale.
Premium Championship Wrestling
Tilli, as ICW Champion, signed with PCW and will fight in a unification match for both the PCW & YCW World Championships. Tilli drew with Mr. Baller and will have a rematch soon, and the next week he was pinned by Terry Richards in a 10-man tag team match. Tilli teamed with friend Leon Lonewolf in a losing effort to Mr. Baller and Chemical X. He faced Chemical X and Mr. Baller at PCW Anarchy for the PCW World Heavyweight Championship. After that, he announced he would retire from active wrestling in PCW. Tilli hasn't returned since.
Afrika Honor Wrestling
Tilli signed with the new AHW federation in July 2010, however, before his first match could be announced the federation closed down. In September 2010, the federation was resurrected and TJ Tilli signed on as the General Manager, still being involved with the federation, but lightening his wrestling commitments.
In wrestling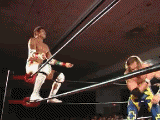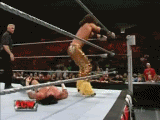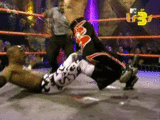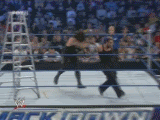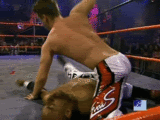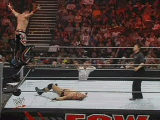 Primary Finishing Move

Breaking Point (Inverted double underhook facebuster)

Secondary Finishing Move(s)

Amnesiator (Static Top Rope Armdrag into an Underhook Facebuster)
Phenomenon (Corkscrew Split-leg moonsault)
Cyclorama (Super Belly-to-Belly Suplex)
Detrimental Delusion (Rebounded corkscrew senton to a standing opponent)
Suicide Splash (450° Splash)
Shooting Star Press

Signature Moves

Anaconda vise
Appetite for Destruction (Gutwrench Powerbomb)
Chicago Killer (Spinning facebuster) - adopted from MC Steel
The Curse (Belly to back inverted mat slam, sometimes from the second rope)
DDT
Death Grip (Arm trap crossface)
Discus clothesline
Dropkick
Doomsday (Tiger feint kick)
Elemental Drive (Top Rope Somersault Inverted Double Underhook Facebuster) - adopted from Skyler Striker
Elevated DDT
Eliminator (Olympic Slam)
Enzuigiri
Execution (Dragon Superplex) - adopted from Drew Michaels
F-1 (Firemans carry into a jumping cutter) - innovated
F-2 (Firemans carry spun into a Go To Sleep) - innovated
F-3 (Inverted Phoenix Splash) - adopted from Leon Caprice
Flying armbar
Fosbury Flop onto an opponent outside the ring
Gogoplata
Inverted Boston Crab
Inverted DDT
Inverted STF
Killswitch (Reverse DDT position into a reverse swinging neckbreaker landing like an Ace Crusher) - adopted from Styxx
Kip–up frankensteiner
Missile dropkick
Moonsault
Over the shoulder belly to back piledriver
The Phenomesault (Springboard moonsault)
Psycho Killer (Wrist–lock sitout side slam from the top rope or ladder) - adopted from TLK
Running swinging neckbreaker
Spinning heel kick
Spinning roundhouse kick
Springboard moonsault onto a standing opponent floated over into an inverted DDT
Suicide Note (Tombstone piledriver)
Tribute to the gOd (Reverse Razor's Edge) - adopted from cYnical

Tag Team Finisher & Signature Moves

With MC Steel

Lethal Lockdown (Fireman's carry (Steel) / Breaking Point (Tilli))
Lethal Lockdown II (Electric chair hold (Tilli) / Super Steel Welcome (Steel))
Capital Punishment (Superkick by Tilli, with the victim then turning towards Steel, who then executes a double underhook facebuster)
Capital Punishment II (Cyclorama (Tilli) / West Coast Smoker (Steel))
Suplex (Tilli) / Diving crossbody (Steel)
Nicknames

"The Australian Assailaint"
"The Australian Redeemer"
"The Tillificator" - bestowed upon by Terry Richards in a random internet convo
"The Phenomenal One"
Catchphrases

"Until I Tillify you, I Tillify you!" - used mainly for the lulz (Concept thought up by Terry Richards)
Managers

Ashley Matthews
Talia Madison
Lady Melanie
April Hunter
Entrance Themes

"Insatiable" by Atreyu (Used in TWF from Schizophrenia (201) onwards; Used during second stint in XWF; Used in ICW from Eruption 3.2 until end of career; Used in NLWF from World War Tour: Beijing; Used during entire PCW, IWF & AHW careers)
"Across the Nation" by Union Underground (Used in TWF when teaming in Lethal Injection)
"Falling Down" by Atreyu (Used in TWF from Retribution 1.1 to Retribution 6.1; Used in FMW at Death Row (2010); Used during first stint in XWF; Used in ICW from start of career to Eruption 3.1; Used in NLWF from debut until World War Tour: Cairo)
"Come to Life" by Alter Bridge (Used in XWF when teaming in the Australian Defiance)
"Burn In My Light" by Mercy Drive (Used in LPW at Inferno 15.2)
"Omen" by The Prodigy (Used in TWF from SummerSlam (2009) to Survivor Series (2009); Used during entire AWF career)
"Invincible" by Adelitas Way (Used in LPW at Inferno 15.1; Used in FMW at Distortion 9.4; Used from start of TWF career until SummerSlam (2009); Used during entire WWE career)
"Right Side of the Bed" by Atreyu (Used in XWF (defunct) from King of the Ring (2007) until end of career)
"Before I Forget" by Slipknot (Used in XWF (defunct) from Kill or be Killed (2007) until King of the Ring (2007))
"Obsession" by Papa Roach (Used in XWF (defunct) from debut until Kill or be Killed (2007))
"I Caught Fire" by The Used (Used in WWE when teaming in Lethal Injection)
HDtron
Champion
NLWF Junior Heavyweight
TWF World Heavyweight
Entrance

Tilli comes in to Falling Down with hooded jacket (AJ Styles) on, playing to the crowd. when the chorus hits Tilli flips the hood off AJ-esque. He goes into the ring and motions a modified Gunz signal on both hands.
Tag Teams/Stables

NLWF: Bad Company - with Chuck Matthews, Brenton Cyrus Chris Matthews, Ashley Matthews, Biggie Mac & Matt Biggars
ICW: Lethal Injection - with MC Steel & Talia Madison
TWF: Lethal Injection - with MC Steel, Atlas Adams & Jack Swagger
WWE: Lethal Injection - with MC Steel & Lara
XWF: Violent Impact - with Steve Storme & Lady Melanie
XWF: Ultraviolent Connection - with MC Steel
XWF: Australian Defiance - with Awesome Cobain, MC Steel & Talia Madison
Championships and accomplishments
Match history
Personal life
Greenaway was born Tyler Jack Gra Greenaway in Perth, Australia to Jane & Robert Greenaway on February 19, 1990 and has two younger brothers, one a fellow wrestler named Lawson, also known by his ring name TKL Lawzy or TLK, and one by the name of Jordan, who has special needs. He has a sister named Ashlii, who was born in 1995. They were orphaned at age 10 when their parents died in a car crash. Tyler & Lawson started wrestling training under the tutelage of "The Jackhammer" John Shaw, a legend of professional wrestling. Tilli was signed to the XWF in January 2007, starting a new generation for the wrestling world.
Greenaway is married to Isabelle Stewart, better known by her ring name Talia Madison. They wed on March 31, 2010. Talia wrestles alongside Greenaway in the TWF. They live on Leon Lonewolf's estate.
Greenaway is known to be a heavy metal fan, and has appeared on stage with Atreyu, who play his entrance theme, Insatiable. He is also known to be a Miami Heat fan, and is close friends with LeBron James. He is also close friends with Spanish national footballer David Iraola.
January 2010 arrest
Greenaway was arrested for assault on his brother, Jordan, on January 8, 2010. At a press conference on January 20, 2010, Greenaway made a public statement on his arrest.
"I publicly apologize for my actions towards my younger brother, Jordan. I have talked with close personal friends, and with wrestling management as well. I look forward to coming back as soon as I can."
—Greenaway (January, 2010)
Gallery
Promos
External links