Tatium Tyler
Talk

0
11,353pages on
this wiki
Tatium Tyler
Statistics
Real name
Tatium Maria Price
Ring Names
{{{names}}}
Height
5'8"
Weight
130lbs
Date of birth
October 31st 1983
Place of birth
Camden Town, London, England
Date of death
{{{death_date}}}
Place of death
{{{death_place}}}
Resides
{{{resides}}}
Billed from
{{{billed_from}}}
Trainer
Michael Price, Kitten Charrington and Jason Blade
Current
federation(s)
ECFW
Previous
federation(s)
DJW
Handled by
{{{handler}}}
Win/Loss Record
{{{winloss_record}}}
Debut
June 2005
Retired
{{{retired}}}

Tatium Tyler, also known as The Fallen Angel of ECFW, born on the 31st of October 1983, is a second generation wrestler. She joined Extreme Championship Fatal Wrestling (ECFW) not long after childhood friend Kitten Charrington made her debut. Tatium is one of the ECFW Divas and She a former Women's Champion.
History
Tatium Maria Price was born on 31st October 1983 in Camden Town, London England. She was born into a wrestling family, her father was a former wrestling champion Michael Price and her mother his valet Christina Price; Tatium and her two older brothers (Antony Price and Jonathan Price) were brought up in the back of different mini arenas all over London.
At age 14 Tatium won a scholarship to an exclusive private school where she met Kitten Charrington; whose family were part of the exclusive Primrose Hill set. Kitten's family didn't take to Tatium and did the best they could to keep the girls apart but their bond was hard to break; and after years of training and hard work Tatium joined the DJW, a wrestling fed owned by Kitten's family. They saw her hard work ethic and her ability to quickly pick up moves in the ring and gave her friendship to Kitten their blessing.
Marriage To Vince Tyler
At the start of 2004 Tatium met Wrestler Vince Tyler, after a whirlwind romance the married in April 2004. During the first months of their relationship Vince Tyler couldn't have been nicer to Tatium but soon his true colours came through and his drinking and abusive nature ripped the marriage apart. After many fights and disputes (The Tyler motto became "How much stuff can be broken in one fight") Tatium called it quits and left DJW to join Kitten in the ECFW in June 2005. After over a year of difficult court procedures in July 2006 Tatium's divorce came through. Vince stalked Tatium during the last half of 2006 and it wasn't until Jason Blade took matters into his own hands and protected Tatium, that Vince left the USA and headed back to the UK. The only thing Tatium took from her marriage was the surname Tyler which she still uses in the ring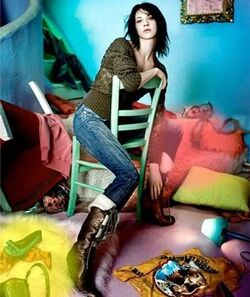 Extreme Championship Fatal Wrestling
A month after Kitten Charrington arrived in ECFW Tatium signed a contract. She quickly made her mark and took part in matches with Lynn Black, Candy Caine, Brianna Hilton and even Kitten.
During her time in the ECFW Tatium has made some mistakes like joining The Path of Light who used her trust against her and mentally abused her. While she was a part of The Path of Light she also became a part of The New Generation and briefly lost her job with ECFW but nothing could keep her away from the ECFW ring.
When Tatium came back to ECFW she took shelter under Kitten Charringtons wing and Kitten trained Tatium but soon got drunk on her own power and tried to manipulate Tatium, but after being pushed to far Tatium snapped and walked away from Kitten.
Tatium shown the loyal ECFW fans how dedicated she is to the ring. Earlier this year after a fall out with Kitten, Tatium joined the Shadows of Agony and never looked back. Tatium wants nothing more to learn everything she can about the ring and to one day hold the greatest prise in women's wrestling: The ECFW Women's Championship
At the start of 2007 Kurt Evans placed Tatium in a match with Brad Thompson, this was mainly Kurt trying to get to Jason Blade and find new ways to torment him. The fall out of the match saw Tatium rushed to hospital injury list, the following week Brad Kidnapped her from hospital and Jason Blade was forced to watch as Tatium was power bombed of a Limousine. Many thought she would not return to the ring. But after months of rehabilitation, rest and determination Tatium return to everyone's surprise and credited Jason Blade for her return, as he had stuck by her and lost his job with ECFW after going through weeks of mental and physical tests by Kurt Evans
The Shadows of Agony may no longer exist but Tatium has remained close to the former members of the group and has been building bridges with Kitten.
Tatium sound learnt Kitten was once again using her, the two parted ways again but this time Tatium lost not only her best friend Alexis Knight but her boyfriend Jason Blade
Tatium lost her opportunity at Cyber Carnage VI for the ECFW Women's Championship after she was struck in the knee by Kitten with a steel chair, rendering her almost immobile even though kitten ended up being the one to lose the match after Alexis pinned her. Tatium wasn't deterred though and even though she was alone once again, Tatium fought on.
After a quiet few months after Cyber Carnage Tatium finally got herself another opportunity at a chance to become ECFW Women's Champion when she was entered into a mini tournament of sort's. What would happen was in one match it would be a diva Fatal 4-Way Match which was eventually won by Tatium and the other match would be a diva Triple Threat Match which would be won by Misty Hilton. That would set the stall for the ECFW Women's Championship match for Buried Alive which was to take place in Phoenix, Arizona where Misty and Tatium would challenge Layla Monroe for her title in another Triple Threat Match.
It would be Layla to retain her title at Buried Alive under very controversial circumstances when she pinned Tatium but the referee failed to see Tatium was clearly in the ropes when the count was being made. Due to that mistake by the referee, Tatium decided to step forward and challenge the women's champion Layla Monroe to a rematch which Layla accepted. So one week later on July 31st episode of Tuesday Night Terror Tatium fought Layla in a very competitive match and it was a bridged rollup pin that earned Tatium her dream, over two years of hard work had finally paid off and Tatium finally captured what she had been striving for, the ECFW Women's Championship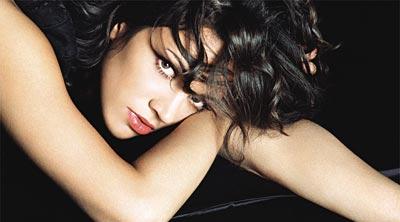 Finishing & Signature Moves
Tie up
From behind the opponent the Tatium locks her hands together and pulls back on the face of the opponent, pulling the neck of the opponent backwards. The move requires some leverage to be applied, as such it cannot be applied on a freely standing opponent.
Clothesline
Russian legsweep
PowerBomb
Piledriver
Irish whip
Scissors kick
Face Buster
DDT
Japanese arm drag
Spinebuster
Headscissors takedown
Hurricanrana
Championships and Accomplishments
ECFW Women's Champion (July 31, 2007 - October 20, 2007)
2006 Diva of the year 2nd Runner up
2006 Stable of the year 2nd Runner up (Shadows of Agony)
2007 Diva of the year 1st Runner up
Relationship with Jason Blade
After months of both Tatium and Jason Blade trying to ignore their feelings for each other it took chaos and Kitten Charrington to get them together. While Vince Price stalked Tatium it drove her to decide to leave not just ECFW but the USA and return home. She mentioned this to Kitten and then booked a flight home. At the airport Tatium realised her mistake and decided to stay in the ECFW but Vince made his presence known and tried to force Tatium to come home with him. Meanwhile Kitten was explaining to Jason how Tatium felt and that she was heading home to the UK, Jason rushed to the airport to stop Tatium leave, not only did he stop Vince from taking her back to the UK and put him in his place but both Tatium and Jason let each other know how they felt. When Tatium was injured her loyal and loving boyfriend spent all of the waking hours by her side, supporting her, aiding her and showing the love that Tatium has never really found in her life.
Upon the couple's return to Extreme Championship Fatal Wrestling they remained closer than ever until recently, when Tatium's mentor began getting inside the head of Tatium which subsequently caused Tatium to forget her friendship with Alexis Knight and her relationship with her boyfriend Jason Blade. The change in Tatium as of late has broken the heart of Jason who tries to hide it and concentrate on his wars with the bosses of the federation. As Tatium was being manipulated by Kitten a very emotional couple of photographs were posted on ECFW.com though, pictures were shown of Jason sitting in a hotel lobby with a small gift box that was opened, although what was inside the gift box wasn't quite visible.
During Tatium's allegiance so to speak with her childhood friend and mentor, Jason and Alexis stuck close together hoping one day Tatium will see the light. It wasn't until Layla Monroe spoke out in public about how she lied about the "affair" with her boyfriend and explained that she tried to seduce Jason but Jason turned her down flat. That videotape was sent to Tatium by Layla herself in her effort of becoming a changed person, plus ECFW interviewer Rena Summers also sent a videotape of the incident in an arena parking lot which was the beginning of Kitten's lying to Tatium but Tatium put the tapes to one side. It was only out of curiosity one day when she came across them that she decided to play them and was shocked by what she heard and saw. The truth was out, Tatium knew that Kitten had once again manipulated her into believing what she is told. Tatium vowed no more and waged war on her mentor but was heartbroken with how she treated her best friend Alexis and boyfriend Jason.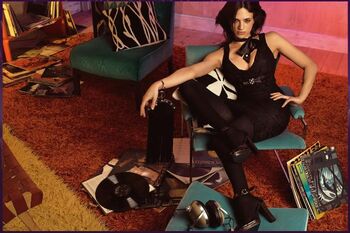 Outside of ECFW
At wedding of Stef Morrus and Alice-Ruby Lee Tatium caught the Wedding Bouquet
Tatium has a secret talent; she's can DJ and is rather good on the turntables when she is not working one of the places you might find her is behind and set of decks. While she was out of action she attended several events where she took to the turn tables for a few hours.
Tatium's favourite mode of transport is her motorbike; she owns a black cherry and black pearl Harley Davidson Softail Classic and uses it to get to the different arenas.