TWW Days
Early Career
The Bean started his wrestling career in a small federation called the TWW. Fresh out of the wrestling academy, he wrestled very sound and very technical. In the TWW, he wrestled under the moniker Patrick Gordon. However, his plainness and straight-forward wrestling style was found to be boring. Earning no respect from the fans, he thus receives little respect from the TWW's management. Although he wrestled very well, his lack of any sort of flash caused him to get no push by TWW executives and no shot at the title belt.
The Bean is Born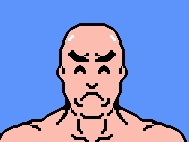 The Bean decided to change his name and gimmick. He was going to come out with a meaner, no-nonsense type of attitude. No more by-the-book stuff. He decided to change his name to "The Bear", as in "strong and mean as a bear". Unfortunately (or fortunately, depending on how you look at it), a type-o had occurred when the card was handed to the ring announcer. The person typing up the cards had typed "The Bea" but left the "N" from "Gordon" at the end. The ring announcer, none the wiser, read the name off as "The Bean!" The crowd roared with laughter. This was not the reaction the Bean was planning to get.
Almost knowing that nobody would forget the mix-up for a long, long time, the Bean took the name and ran with it. During that match, the Bean acted like utter goof-ball. Doing outrageous looking high-flying moves, running off the ropes for no reason, running laps around the ring outside by himself, and other buffoonery. To everyone's surprise but his own, the Bean won the match, and the crowd was now roaring with applause, hailing the entertaining spectacle they had just watched.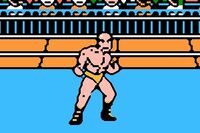 The Bean continued his antics in following matches. Aside from the physical shenanigans, the Bean also renamed several moves. His finishing German Suplex became "The Bean Breaker". A Power Slam Pin became "The Flesh and Cheese Sandwich". And kicking a prone opponent was dubbed "The Corpse Tester". The crowds ate it up, and the Bean had found that the tomfoolery actually helped him too - frustrating his opponents, causing them to act on rage instead of thought.
Before he knew it, the Bean had mounted an impressive number of victories. He was granted his title shot. He convincingly won the match, and thus started a his reign as the TWW champion. The Bean was the last to ever hold the TWW Championship belt. Several months and several successful title defenses later, the TWW had closed down.
NRWL
Season 1
coming soon!
Season 2
coming soon
Season 3
Coming soon!
Ad blocker interference detected!
Wikia is a free-to-use site that makes money from advertising. We have a modified experience for viewers using ad blockers

Wikia is not accessible if you've made further modifications. Remove the custom ad blocker rule(s) and the page will load as expected.