"The Sick One" Hayden Cain
[[Image:|{{{image_width}}}px|Image of "The Sick One" Hayden Cain]]
Statistics
Real name
{{{realname}}}
Ring Names
"Death Proof" Hayden Cain
Hayden Cain
"The Sick One" Hayden Cain
"The Superstar" Jeff Mallory
Height
6 ft.
Weight
222 lb
Date of birth
April 13, 1979 (age 28)
Place of birth
Ypsilanti, Michigan
Date of death
Place of death
Resides
Milan, Michigan
Billed from
Detroit, Michigan
Murder City, Michigan
Trainer
Tom Roberts
Deamon Cohln
Rob Van Dam
Current
federation(s)
Previous
federation(s)
VW
EUW
FcW
Handled by
{{{handler}}}
Win/Loss Record
{{{winloss_record}}}
Debut
2006
Retired
"The Archangel" Damien Cain
[[Image:|px|Image of "The Archangel" Damien Cain]]
Statistics
Real name
Jeffrey Edward Cain
Ring Names
"The Legend" Jeff Vicious
"The Sandman" Jeff Vicious
"The Sex Pistol" Jeff Vicious
"The Archangel" Damien Cain
"The Sick One" Damien Cain
Height
6 ft. 2 in.
Weight
240 lb
Date of birth
November 12, 1976 (age 31)
Place of birth
Ypsilanti, Michigan
Date of death
Place of death
Resides
Milan, Michigan
Billed from
Detroit, Michigan
Murder City, Michigan
Trainer
{{{trainer}}}
Current
federation(s)
FcW
Previous
federation(s)
RCW
EUW
Handled by
{{{handler}}}
Win/Loss Record
{{{winloss_record}}}
Debut
2006
Retired
{{{retired}}}
The Cain Brothers
[[Image:|{{{image_width}}}px|Image of The Cain Brothers]]
Statistics
Current Members
Hayden Cain and Damien Cain
Former Members
{{{former_members}}}
Heights
{{{heights}}}
Combined Weight
462 lb
Billed from
{{{billed_from}}}
Trainer
Tom Roberts
Deamon Cohln
Current
federation(s)
Previous
federation(s)
FcW
Handled by
{{{handler}}}
In-ring debut
2006
Disbanded
{{{disbanded}}}

Hayden Thomas Caine (born April 13, 1979), better known by his ring name "The Sick One" Hayden Cain, and his brother Jeffrey Michael Caine (born November 12, 1976), better known by his ring name "The Archangel" Damien Cain, are American professional wrestlers. Collectively they are known as The Cain Brothers.
The Cains were both born in Ypsilanti, Michigan. The brothers were very close throughout childhood. It is noted that unlike many professional wrestlers, they never participated in organized sports, preferring to play random games of backyard football with friends. They were also fans of professional wrestling. In their youth, they idolized The Hardy Boyz and sought to be just like them.
Consistently throughout their careers The Cains have been known for their striking resemblance to each other and, on the same token, their tendency to portray the same characters. Both of used many different gimmicks, depending on their alignment as a babyface or heel, however different aspects of whatever gimmick they may be using are emphasized in the different alignments to encourage the desired audience reaction.
Career
Early career
Cain's first venture into wrestling was a stint in a backyard wrestling federation called the "Milan Wrestling Federation" with their friends in the early 1990s where he started using the name "The Sick Ones", alluding to the nickname they would both use in the future. Unlike their friends, the brothers genuinely wanted to be wrestlers and saw it as more than simple fun, so after leaving the federation, they enrolled in two different wrestling schools. Although the splitting up of the brothers was heartbreaking at first, both brothers are quoted as saying they do not regret the decision.
Hayden chose to head South, to the Steel Domain wrestling school in Chicago, while Jeff stayed in his home state of Michigan at the NWA Great Lakes Pro Wrestling School. After the school began experiencing difficulties, he travelled north to Windsor, Ontario and completed his training under Scott D'Amore and "Amazing" N8 Mattson at the Can-Am Wrestling School.
As part of his training at Steel Domain, Hayden wrestled at St. Paul's Steel Domain Wrestling. It was there that he met Corey Bayne. The two grew to be best friends and spent most of their early career together working in the same independent promotions, as opponents or allies.
On the same token, Jeff met Deamon Cohln while wrestling on the Canadian independent wrestling circuit. Much like Hayden and Corey, Jeff and Deamon would grow to be good friends and spend much of their time working together.
In 2004, Jeff and Hayden, along with Deamon and Corey, moved back to their native Milan, Michigan and started their small-time promotion, Southeast Michigan Wrestling (SMW). While Jeff willingly took on the management side of the fed, Hayden had major success in the federation, including a bloody and storied feud with friend Chris Young, and rose to the top of the roster, even capturing the SMW Championship multiple times. Notable matches in Hayden's feud with Young included a 50-minute Extreme Rules Match and a 66-minute Last Man Standing Match. Cain's hellacious matches with Young led to him getting noticed by big-time federation owners like Ash Matthews while Jeff stood on the sidelines, somewhat angered at his own choice not to step into the spotlight.
2006
At the beginning of 2006, Hayden performed in a small promotion owned by Deamon Cohln known as Victory Wrestling (VW). Hayden joined VW initially as a tweener, but was quickly turned face. Hayden would only wrestle two matches in VW (the first being a win over Carnage and the second a loss over E.J. Punk) before it closed down due to budget deficit.
Almost immediately after leaving the failing Victory Wrestling, Hayden joined the much larger and financially-stable federation Extreme United Wrestling (EUW) where he was quickly paired with KayeM as a member of KayeM's rap group The G-Mafia.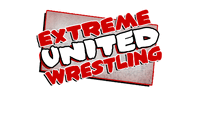 Hayden's new gimmick was that of "The Superstar" Jeff Vicious (the first name being taken from his brother). The fan-friendly gimmick went over well, and Vicious started climbing the ranks of EUW with notable achievements including being the runner-up in the huge X-Gen Battle Royal and winning the EUW Tag Team Championship with KayeM. The G-Mafia would soon develop problems, and would be disbanded forever at Besieged 2006, where Vicious turned heel by German suplexing KayeM from the top of a ladder, costing them both the match.
It was then that the Cain brothers performed one of the biggest "switch-eroo's" in sports entertainment history. While Hayden left to pursue other interests, Jeff took on his role in EUW, explaining a major weight gain as, "the result of training with intensity beyond belief".
2007
As a new year dawned with Hayden still MIA, Jeff worked together with Tom Roberts to build Revolutionary Championship Wrestling (RCW) from the ground up. RCW slowly but steadily grew, not unlike the Extreme United Wrestling career of the newly-dubbed "Revolutionary" Jeff Vicious. When RCW suddenly failed, Jeff decided he wasn't ready stop being in management. He took over for the retiring Ash Matthews as EUW General Manager. EUW thrived under Vicious' control, but soon backstage turmoil led to his quitting EUW.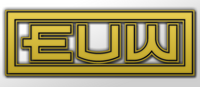 It was in March 2007, that Hayden finally returned to professional wrestling and signed a contract with Patrick "Paddy" Coonan to become a part of Fearless Championship Wrestling After a few weeks he left unexpectedly but later returned to form a tag team with good friend Corey Bayne.
On April 18, 2007, Paddy approached Jeff under Hayden's suggestion with an offer for him to join his brother FcW. Vicious accepted, and first debuted on-screen on April 23, 2007, attacking Giovanni "Gio" Leone and Hallelujah Hernandez, putting them both out of action. At FcW Dearly Departed 2007, Jeff was pitted in a Fatal Fourway against Devlyn Michaels, Zak Taylor, and Kisho Yukio to decide the number one contender for the FcW Television Championship. Jeff won, but had to leave FcW afterward for personal reasons.
See the in-depth match records for more information on the Cains careers in 2007.
2008
On the January 8 and January 15 editions of Tuesday Night Tartarus, Damien Cain appeared and brutally attacked Jared James and Jake Durnin (on the former edition) and Tommy Creed (on the latter edition). Damien's attack on Creed led to a match between the two being scheduled on the January 22, 2008 edition of TNT. Despite putting forth a strong effort, Damien ultimately lost to Creed.
Despite being incarcerated for aggravated assault in late 2007, a fugitive Hayden appeared in a promo with Corey Bayne on the night of January 21, 2008. Nothing more has been heard from him since, but Bayne is sure that he will see his friend again in the near future.
In wrestling
Hayden
Finishing moves

Eliminator (Corkscrew brainbuster)
Falling Star (Diving Spear)
Infection on the Wind (Whisper in the Wind DDT)
Superstar Clutch (Cobra Clutch)

Signature moves

Arm twist ropewalk legdrop
Arm wrench
DDT
Dropkick
Knee strikes
Slingshot somersault senton
Step-up enziguri
Superkick
Twist of Fate

Managers
Signature foreign objects

Brass knuckles
Steel chain
Baseball bat with nails driven through the end

Signature taunts

Putting on his brass knuckles or wrapping his chain around his hand and raising a fist
Raising his baseball bat over his head then pointing it at his opponent

Theme music

Stricken - Disturbed
Duality - Slipknot
Stop Fuckin' Wit' Me - Lil' Jon
Breakdown - Breaking Benjamin
Frontlines - Pillar
Blow Me Away - Breaking Benjamin

Championships

SMW Cruiserweight Championship (10 times)
SMW Hardcore Championship (6 times)
SMW Tag Team Championship (6 times) - with Eddie Bono (1x), Southwest (2x), and Damien Cain (3x)
SMW World Heavyweight Championship (1 time)
EUW Tag Team Championship (1 time) - with KayeM
Jeff
' Finishing moves'

Archangel Driver (Implant DDT into guillotine choke)
Damien Drop (Sitdown chokebomb / Sitdown "Derailer")
Murder City Massacre / Triple the Pain (Two powerbombs followed by an elevated powerbomb / Two powerbombs followed by a "Last Ride")
Vicious Driver / Detroit Driver (Double underhook piledriver / "Pedigree")
Eternal Rest / The Concussion (Fireman's carry knee strike / "Go 2 Sleep")
Super Vicious Driver / Super Detroit Driver (Top rope double underhook piledriver / "Pepsi Plunge")

Signature moves

Archangel Vice (Anaconda vice)
Fallen Archangel (Double jump moonsault / "Best Moonsault Ever")
Archangel's Wings (Double underhook facebuster / "Angel's Wings")
Vicious-plex (Spinout powerbomb / "Protoplex")
Welcome to Murder City, Motherfucker (Double underhook backbreaker / "Welcome to Chicago, Motherfucker")
The Mark of Cain / Crossfire (Straight savate kick / "Superkick")
The Gore / Runaway Train (Striking spear / "Gore")
11.12.1976 / Aggravated Assault (Various knee and elbow strikes, spear takedown, mounted punches, striking headbutt)
STF
Second rope spike piledriver
Chokeslam

Signature foreign objects
Signature taunts

Raising arms ala Triple H
Extending thumb along with index and middle fingers to represent a gun
Raising both hands in the above position over head with forearms crossed
As a heel, performing the usually-face maneuver "The Wingspan Pose" with his hands forming "the bird", to signify his hate for the crowd

Theme music

Never Gonna Stop - Rob Zombie
Numb - Linkin Park
Click, Click, Boom - Saliva
Seven Nation Army - The White Stripes
Ladies and Gentlemen - Saliva
For Whom The Bell Tolls - Metallica
Hollow Again - Project 86

Championships

SMW World Championship (8 times)
SMW World Tag Team Championship (10 times) - with Southwest (1x), Vargas (3x), Hayden Cain (3x), and Justin Murray (3x)
EUW Tag Team Championships (1 time) - with Cole Evolver
FcW Xtreme Championship (1 time)
Trivia
Jeff is allergic to lemons.
The brothers have many close friends in wrestling including, but not limited to, Deamon Cohln, Corey Bayne, Tom Roberts, Ryan Roberts, and "Southwest" Eddie Southwell.
Being avid gamers, the brothers wish to be on the cover of a wrestling video game.
Neither of the brothers have been Heavyweight Champion in a major federation and both hope to reign as such at least once.
Ad blocker interference detected!
Wikia is a free-to-use site that makes money from advertising. We have a modified experience for viewers using ad blockers

Wikia is not accessible if you've made further modifications. Remove the custom ad blocker rule(s) and the page will load as expected.