Tieren Hawkins
Talk

0
11,326pages on
this wiki
Tieren Hawkins

Billing Information

Ring Name(s):
Tieren Hawkins
T-Hawk
Height:
6'3"
Weight:
246lbs.
Date of Birth:
April 19, 1990 (Age 22)
Place Of Birth:
Halifax, Nova Scotia
Resides:
Halifax, Nova Scotia
Billed From:
Halifax, Nova Scotia
Theme Music:
"Victim" by Eighteen Visions
Federation(s):
Mayhem Championship Wrestling
International Championship Wrestling
Brand(s):
N/A
Previous Federation(s):
Network Wrestling Alliance
Code Red Wrestling


Wrestling information

Alignment:
Face
Wrestling Style:
Hardcore
Brawler
Finisher(s):
HawkShock
DaWg TrIbUtE
Manager:
Ashley Anarchy
Trained By:
MaDd DaWg
NWA Staff

Career History

Debut:
March 2008
Tieren John Hawkins (born April 19, 1990), known by his ring name Tieren Hawkins, is a Canadian professional wrestler. He is currently signed to Mayhem Championship Wrestling, and International Championship Wrestling. He is best known for sucsessful stints in the Network Wrestling Alliance and Fantasy Wrestling Association.
Early life
Tieren John Hawkins was born in Halifax, Nova Scotia, Canada where he lived with his mother (whose name has always been withheld). Tieren lived his youth as a very average child. His father was unknown in his youth. Unlike the majority of Pro Wrestlers, he did not grow up around the buisness, or even become a childhood fan. He discovered wrestling at 15, at 16 he started working as a ring boy.
It was in 2008 he was discovered by MaDd DaWg, an American Pro working a tour of the Independent scene. MaDd DaWg offered Tieren a chance to train amongst the worlds best by allowing him a shot at the Network Wrestling Alliance.
Professional wrestling career
Network Wrestling Alliance (March 2008 - May 2010)
Tieren, billing himself as 'The Kid' appeared in NWA first in March of 2008 appearing in the companies start-up tag team division where he would compete in a feud for months with Big & Sexy. Partnering with MaDd DaWg the team won the companies championships until both disappearing from the scene in 2010 over creative issues.
Return to NWA & Singles Competition (December 2011 - May 2011)
The duo of Hawkins, and his mentor DaWg returned to NWA breifly as a team once more in 2011 before MaDd DaWg departed after an altercation with CEO Mr. Smith.
Hawkins took to singles action, becoming the Pure Violence Champion, and #1 Contender for the NWA International Championship until the company closed for unforseen circumstances.
International Championship Wrestling (March 2010 - May 2012)
Established federation ICW first set eyes on Hawkins during his NWA days. Wanting to capitalize on his tag team skills Hawkins was partnered with Azreal J. Smith as the team Ice Age. The team would switch brands several times and win the ICW International Tag Team Championships on two occasions.
Whenever Azreal, the stronger competitior decides to make a ICW World Title run, Tieren is known to gladly step back and take a place competing within the mid-card for the International Championship(The secondary title). Hawkins faced Azreal in early 2012 for the World Heavywieght Championship. The storied championship and its 12 year legacy was won by Titan.
The ICW hosted its final Pay-Per-View Road To Glory on April 29 2012. At the event Hawkins would capture the ICW International Champion for the Forth time, defeating longtime partner and friend Azreal J. Smith. He was the last person in ICW Histroy to hold the championship.
Xtreme Pro Wrestling (June 2012 - April 2013)
With the closing of ICW, the flagship company spawned a new sister under the same managment. The more hardcore, Xtreme Pro Wrestling had its first show on June 19 2012, the event saw Hawkins pin Dustin Starr in the Opening Wargames matchup. Hawkins would then be pinned by old rival Titan in Elimination Chamber matchup to determine the ICW World Championships #1 Contender. Hawkins would wrestle in the Road To Glory matches in both Singles and Tag Team. He was eliminated in the Quarter-Finals of the singles tournament and is currently a Semi-Finalist with Ice Age in the Tag Division.
International Championship Wrestling Returns (April 2013 - Present)
In closing the short lived XPW brand of its company, International Championship Wrestling returned on the air. Tieren would find moderate success and focus primarily on the International Championship pathway. He is currently on a losing streak.
Independents (May 2011 - January 2012)
After the death of NWA Hawkins avoided major bookings and instead took to semi-retirment pursuing a career in Acting. Between acting auditions and a few minor roles he would become champions for several smaller federations, and appear in quite a few more. He would never step away from the federations, providing a constant roleplayer as they attempted to build. It was during this time Tieren developed a partnership with Kama Lama and the team of Hardcore Tech was formed with the name being based around Tieren's Hardcore style, and Kama's Technical style.
Code Red Wrestling (June 2012)
With the refocusing of his wrestling career, Hawkins signed the second major deal of his life, with Code Red Wrestling. Hawkins, partnered with Fallen. Following this loss to Carlisle Cain the company went to break. Hawkins was realesed from his contract in this time period and never re-debuted.
Mayhem Championship Wrestling (March 2012 - Present)
A small and start up federation, MCW attracted Hawkins for its 'anything goes' attitude. Hawkins would emerge at the MCW Heavyweight Champion following the inaugural One Night Tornament at MCW: Revival where he beat Aarron Press in the finals.
Hawkins would continue a reign of sucsess defending agianst Pete Falco. Hawkins suffered a loss to Xaiver Serikaz resulting in losing the title. He would be a mid-carder for the next several months. In March 2013, Tieren and Coma would battle to a draw in the opening Battle Royal of WrestleFest for his 1 year anniversary with the company. In an edition of Fire, Coma interfered in a match containing Matt Clark and Tieren Hawkins causing in a loss for Tieren and continuing the rivalry. Hawkins would capture the United States Title in Calgary, Alberta, Canada in June of 2013. He dropped the title to Morgan Miller in July prior to taking an absence for training in the Canadian Forces.
Legal Punishment Fan Appreciation Night (May 2013 - June 2013)
On May 11 2013, Tieren was announced as a participant in the Legal Punishment Fan Appreciation Night. He will be taking on Carlisle Cain in a last man standing match. The event has found major support on twitter where it has become known as #CainHawkinsII. The match will happen June 9 at Madison Square Garden. Though the event was never televised, it would run as the shows longest match and result in a Double Count-Out when both men were rendered to hurt to continue.
Other media
Film
Starting with a role in P90Flex thanks to his Association with NWA, Hawkins started to act between wre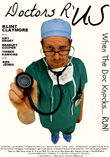 stling appearances. He would have several minor roles in Direct To DVD Films before appearing in his own Direct to DVD film
The Great Canadian Roadtrip
.
He recently played 'Tre Flannigan' in his first theatrical release Naval Boys Brigade as the 'Officer' for a group of young boys. The film is being released by Disney Pictures.
Hawkins is currently in discussion with Lionsgate over a supporting role in one of several upcoming comedies.
Filmography
Year
Title
Role
Notes
2009
P90Flex
Wrestler #3
Direct to DVD
Credited as 'The Kid' Tieren Hawkins
2010
The Bleeding
Josh
Direct to DVD
2010
Summers F'N Over
Mickey Lee
Direct To DVD
2010
The Great Canadian Roadtrip
Mark Cox
Direct to DVD
First major role
2012
Naval Boys Brigade
Tre Flannigan
First Theatrical Release
2012
Doctors R' Us
Dr. Goldstien, MD
Supporting Role
Personal Life
Tieren maintains a longterm relationship in the name of girlfriend and ICW Manager, Ashley Smith (Better known in public eye as, Ashley Anarchy).
Whereas Tieren makes Nova Scotia his home and resents moving his girlfriend makes her roots in New York, the duo spend the majority of time on the road thus feeling no need to live together permenantly.
In wrestling
Finishing moves
HawkShock (Stunner) - (2008-present)
Hawk To Flight (Diving Toprope Headbutt) - (2012-present)
Signature moves
Kid Kick - (Shining Wizard Variation)
Youth In Revolt - (Russian Leg Sweep)
Clothsline
Snap Suplex
Snap DDT
Firemens Carry
Low Dropkick
Gutwrench Powerbomb
Standing Dropkick
Backbreaker
Running Big Boot
Inverted Headlock Backbreaker
Spinebuster
Suplex
German Suplex
Snap Suplex
Scoop Powerslam
Anaconda Vice
Nicknames
Managers
Wrestlers Managed
Championships and accomplishments
Network Wrestling Alliance
**NWA Tag Team Championship (1 time) - with MaDd DaWg
**NWA Pure Violence Championship (1 time)
International Championship Wrestling
**ICW International Championship (3 times)
**ICW International Tag Team Championship (3 times) - with Azreal J. Smith
All Pro Wrestling
**APW World Tag Team Championship (1 time) - with Azreal J. Smith
Mayhem Championship Wrestling
**MCW Heavyweight Championship (1 time)
Xtreme Pro Wrestling
**XPW World Heavyweight Championship (1 time)
**XPW Tag Team Championship - with Azreal J. Smith