Tom Roberts
Talk

0
11,330pages on
this wiki
Tom "The Eh" Roberts
[[Image:|px|Image of Tom "The Eh" Roberts]]
Statistics
Real name
Thomas Roberts
Ring Names
{{{names}}}
Height
6'3" (191 cm)
Weight
235 lbs. (107 kg)
Date of birth
October 10, 1974
Place of birth
Albany, NY
Date of death
Place of death
Resides
Albany, NY
Billed from
Albany, NY
Trainer
Current
federation(s)
EUW
Previous
federation(s)
ASCW
NCW
UWi
NWF
EUW
TiTAN
RCW
Handled by
Win/Loss Record
{{{winloss_record}}}
Debut
2004
Retired
{{{retired}}}
Tom "The Eh" Roberts(Born 1974) is an e-wrestler with many years of experience in many federations. He has found work in ASCW, NCW, UWi, NWF and the EUW. He had also signed a deal to try his hand at solo-commentating the shows at the, now defunct, TiTAN Pro Wrestling. And he had also spent his time co-owning Revolutionary Championship Wrestling (RCW). In these he was a 3-time tag-champ(Leo, The Jones, Warrior), EUW TV Champ (x1) EUW World Heavyweight Champ (x2) and NCW World Heavyweight Champ. The Eh achieved main-event status in every federation he had been in and has even trained many other competitors such as The Jones, "The Hardcore Star" Corey Bayne, Linzi and Robby Guile.
Personal Info
Tom Roberts is 35 years old and currently resides in Albany, New York. He weighs in at 235 pounds and stands 6'3. Tom Roberts is a proffesional wrestler who has owned and wrestled in many federations.
Appearance
Tom Roberts' original and classic look was a red singlet with "The Eh" written over the styomach and down the back. But over the years, as his gimmick changed so did his appearance. At one point the attire changed just to short tights, and another time he wore longer tights. He's even worn two different masks in his years in the various federations and has gone back and forth between shaving his head or not. The only thing that stayed consistent through the changes was the soul patch he has.
History
Tom Roberts has had many ups and downs throughout his three years of time in various federations, including the ASCW, NCW, UWi, NWF, EUW, TiTAN and RCW.
Early Life (Kayfabe)
Depending on the gimmick he's used, Tom Roberts has used many different variations for a back story. Typically, though, they are based off of some kind of horrifying childhood memory based off of the word "Eh." One such story is it being branded to his arm by a crazed father, another being he took the nickname after the passing of his high school wrestling coach. Many times has Tom tried to explain the nickname, and in many different fashions, but has yet to actually stick to any one story.
ASCW
The Eh started off in the All-Star Championship Wrestling (ASCW), many moons back due to his long time friend and rival, Brutal Brad Harrington(BBH). He held the tag titles with a man named Leo for a short stint but during a tag-title match Roberts turned his back on his partner and then beat him up, to make an impact in the ASCW but also to showcase the weapon he choice for his weapon of choice match with Skull, thumbtacks. After that, Roberts was always a top-tier star but never was able to reach the pinnacle of the business. During this time he also tightened his tie with owner Mr. Jones, stablisizing a long lasting friendship between the two men. So much so, when Mr. Jones had a family emergency, Tom stood in as a GM for him, but this was only a ploy, set-up by the crafty Tom Roberts. Once he had control, he quickly abandoned the show, without a word and Tom Roberts left the ASCW for a few months. But, after not being able to find work elsewhere, he returned to Mr. Jones, who understood his frustration and immediately threw him back in to the fray in a 6-Ways-To-Die match, for the ASCW World Title. But was not able to grasp it and instead it was won by Tyce to crown a new ASCW champion. Later on, Tom gained a valet by the name of Linzi, who assisted him in his matches to the end of ASCW's time. Right before ASCW fell, though, there was a tournament for the Showdown title, which Tom Roberts got to the finals of but was not able to win because ASCW closed, due to loss of members to the rival federation, EUW.
NCW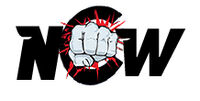 After ASCW went down, Roberts continued on to the New Championship Wrestling (NCW), run by Chris Cannon who was at the time the boyfriend of Linzi. Here he once again, was a top-tier star. In their first show, Tom was able to make it to the finals where they locked a number of competitors inside a steel cage where the winner would win the world title and the runner up, their secondary title. Tom Roberts did not manage to grasp either title and was infact eliminated by a female competitor by the name of Karma. After a small feud with Karma, Tom began a stable war with a team known as "The Prophecy" combating his Eh Team. This feud came to a head at NCW's Ride Of Your Life in a Cage of Death match. Where, Tom Roberts lasted to the end, and so did the leader of The Prophecy, Azriel, yet Tom Roberts was pinned after Azriel hit a Shooting Star Press from the top of the cage on to Tom Roberts who was layed out in the middle of chaos of rubble including tables, chairs, two ladders, thumbtacks, light tubes and barbed wire. Shortly after this frustrating loss, Tom left the slowly dieing NCW, which at the time was being run by Kidman Hardy, for the UWi, a federation run by a friend from back in ASCW, Brutal Brad Harrington.
UWi
After NCW's small stint, Roberts continued his fed-hopping to the United Wrestling Incorporated (UWi). Here, Tom met up with many old ASCW alumni and this seemed like the federation he would stay in. Here, Tom Roberts was once again, as he has been in all the federations he's been in, a top-tier star and even had a tables match for the UWi title with a man named Tetsu Kiriyama(The handler for Tetsu Kiriyama was the same as the one for Azriel) but Tom Roberts lost in frustrating fashion. The rest of the time in UWi went slow, it seemed like no one here was motivated and the UWi sadly went under. This was when Tom received a phone call that two women he knew very well from his time in the ASCW and NCW, Linzi and Gabrielle Montgomery, were planning to re-start the NCW. After some persuassion, Tom finally decided to return to the NCW.
NCW v2.0
When Tom returned to the new NCW the federation was small and had very few actual wrestlers. In fact, Tom only really joined because he was promised when he arrived, he would get yet another chance at the one thing he had tried for so many times in the past but could never get, the company's world title, which he won in a fatal four way match against Dark, Aaron Stryfe and Williams. Here, because the following was small and because he felt he was higher than everyone, including staff, now that he was champ, Tom became very outspoken to the point where Linzi actually stripped him off the title and kicked him out of the federation after a backstage altercation with her. This was when Tom decided to take his second break. Tom took a few months off but made sure to keep in form. Ever since Tom left the UWi, though, his old friend Kidman Hardy kept pressing him to join the federation he worked for, the NWF. At first, Tom didn't know if he even wanted to go back to e-fedding but after a while of pressing, Tom caved and joined the NWF.
NWF
Tom then joined the NWF and found many old ASCW stars, including B-Dawg and BBH among others. But, even from the first day, Tom did not feel he fit in here. Backstage Tom tried his best to get along with the other wrestlers but never really enjoyed his stay there. So, after his first match, and his first loss there at an Eddie Guerrero tribute show, Tom Roberts left the NWF for another break. This time when he left, he got many offers, including one from the Bay Side Wrestling, BSW, but Tom finally opted to do what no one would have thought he would a year ago, go to the EUW.
EUW
EUW is Tom's current home where he is once again climbing the ranks. When Tom first arrived, he was hesitant that Ash Mathews would still have bad blood towards him and a lot of the old ASCW guys. Yet, Ash held no grudges and accepted him with open arms, along with all the EUW members. Here, Tom began to change his boisterous and outspoken ways. He even brought in the old ASCW star Nixy Nix and The Jones, an old friend. The Jones, though, was brought in to join his Eh Team faction that won tag-team gold from M&M(Markkus and Matteo) during a TLC match at Re Volt 2006. Tom Roberts, The Jones and Brett Cross make up the Eh Team. Then, the next week, it was announced Tom would be involved in a Money In The Bank ladder match which, to the winner, went a title shot they could use at any time. At this PPV, though, Tom left the title defence up to Cross and Jones, who didn't manage to keep the titles. Then, later that night in the main event, Tom suffered a series of bumps including a 20 foot high splash on to electrical equipment by Matteo Bersanelli and being knocked off a ladder neck first and in to a flaming table.
Children of the Damned
Upon his return, Tom began to feud with Warrior, who was at the time undefeated. The two quarreled for two months with each getting a win over eachother once, another match going to a no-contest and a third, a fatal four-way match had neither man victorious. Then, on Novemember 6th, the two had a vicious Street Fight to KO match. He lost, but during the close match he gained a lot of respect for Warrior. So much so that the two formed a tag-team with their sights set on Tag-Team gold. After forming, the two men crushed team after team one at a time to reach the top and then defeated G-Mafia and the Saracens for the straps in a TLC match at EUW's interactive PPV Besiged. But afterwards, the CotD were attacked by the returning Matt Shield. But, Tom Roberts was not informed of this attack, and used it as an excuse to turn on his boss, who he had always held hatred for, for destroying his first ever e-fed, especially when it was in the works for him to gain the title there. Tom confronted many superstars backstage, and along with his EUW travelling buddy, Jeff Vicious, the RCW was formed. The Eh's first stint at running an e-fed, save for a small time where he stood as interim GM in ASCW. Tom quickly abandoned his kayfabe evil attitude and left the EUW, on surprisingly good terms with Mr. Mathews.
TiTAN Pro Wrestling
During his time in EUW, Tom also solo-commentated the now-defunct e-fed TPW's shows. During his time he was under heavy critiscm by the owners for focusing more on corny jokes than the actual matches. So much so that one, Brax Wayward, called him "childish and immature". Later on, when asked to join RCW, Brax was willing, up untill he heard that the GM would be Tom Roberts. While Tom Roberts did nothing to him personally, Brax always harbored hatred for him for his "lack of proffesionalism".
RCW
RCW began as an idea between disgruntled employees Jeff Vicious and Tom Roberts in the EUW and it slowly began to spread around the locker room. Soon, the word had gotten to many superstars backstage, and this is when Tom began to try and reel in independant circuit wrestlers as well.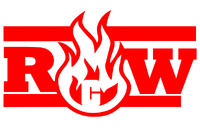 At RCW's premiere, The Eh came out infront of the crowds and announced he was indeed the new GM of RCW's Tuesday Night Trauma. There, he and Warrior tossed their EUW Tag-Team Titles in to a trash can and burnt them, Tom denouncing his time with EUW and Warrior claiming he would no longer need them after he beat Deamon Cohln for the RCW Title.
After a short time in RCW, after the arrest of Mr. Vicious, Tom Roberts promoted to Chairman of RCW but eventually, due to the General Manager, and behind-the-scenes Co-Owner Mr. Young decided to head off to EUW, Tom Roberts was forced to swallow his pride and return as well, to what he'd never say openly, his home-away-from-home.
EUW
Tom returned to EUW in March 2007 on the debut edition of "The Snake Pit" hosted by Cobra Sambuka. Here his nephew, Robby Guile, arrived on the show and spoke with Cobra, provoking him to attack him before Tom returned and made the save. The two planed to tag together under the title of G'n'R, but Robby Guile was soon released for unspecified reasons. Upon his return, Tom quickly entered the title scene, earning the newly instated EUW TV Championship.
Since then, he worked shows off and on in the EUW, to varied success. This when when he won his two reigns as EUW Champion as well as their annual Downpour Elimination Match for their "Money in the Bank" opportunity. After the last PPV where he did not win the Downpour, though, Tom Roberts has gone back in to hiding and for the first time in his career has stayed out in nearly complete anonymity for months.
Move Set
Tom was a technical wrestler with a vast knowledge of holds and reversals but has also been known to perform a few lucha-libre manuevers.
But, near the end of his career he turned to a more aggressive, ground and pound style that stayed true through all of the gimmick changes.
Bold denotes current finishers
Signature Moves
The Eh-DT (Followed by a nip-up and us usually the set up for the Robert's Drop,)
The Eh-DT (A snapping DDT followed by a fujiwara armbar)
Trapping Overhead Belly to Belly
Knife Edge Chops in the corner
Body Scissors with a Full Nelson
Springboard Crossbody
Double Leg Takedown followed by vicious punches and elbows.
Suicide Smasher - Opponent is laying under the ropes with their legs hanging over the apron, then The Eh jumps over the top rope and comes down on to their legs, sending the opponent up to the ropes and then back down, viciously to the mat.
Straight Jacket Lung-Blower
Finishers
The Roberts Drop - Emerald Fusion
The Texas Cloverleaf
The Roberts Slam - Double Arm Suplex
The Eh-Vengance - A death valley driver variation
The Eh-xit Wound - A dragon sleeper with body scissors
The Roberts Driver - An exploder suplex brainbuster
Entrance Info
Tom's entrance is never very flashy except for the beginning that it's always had, where he steps out from a shower of golden sparks. This display of pyrotechnics has become somewhat of a trademark for him.
Entrance Music
When Worlds Collide by Powerman 5000 (ASCW)
Kill the King by Megadeth (NCW, UWi, NWF, early EUW)
Below by Mindfield (EUW, The Eh)
Children of the Damned by Iron Maiden (EUW, CotD)
Walk by Pantera (RCW)
Nemesis by Arch Enemy (EUW)
Title History
ASCW
1-Time ASCW Tag-Team Champion (With Leo)
EUW
2-Time EUW Heavyweight Champion
2-Time EUW Tag-Team Champion (W/ The Jones and Warrior)
1-Time EUW Television Champion
NCW
1-Time NCW Heavyweight Champion
Championship Succession
ASCW Tag-Team Championship
Preceded by:
Vacant
First Reign
Succeeded by:
-
NCW Heavyweight Championship
Preceded by:
Vacant
First Reign
Succeeded by:
Stripped of title, but NCW soon closed
EUW Tag Team Championship
Preceded by:
M&M
First Reign
Succeeded by:
Blood & Guts
Preceded by:
G-Mafia
Second Reign
Succeeded by:
Titles "Destroyed"
EUW Television Championship
Preceded by:
None
First Reign
Succeeded by:
Darkstar
Managers
Linzi (ASCW)
Brett Cross (EUW)
Merchandise
Tom Roberts Action Figure
Tom Roberts T-shirt
Eh-Team T-Shirt
Tom Roberts DVD
UWi video game
ASCW PPV DVD's
EUW DVD "The Eh-Mazing Story of Tom Roberts"
Trivia
Tom Roberts has invented a match type of his own, the Roberts Royce match that was used once in the NCW V2.0. The Roberts Royce match is essentially a parking lot brawl set in an underground parking garage and the winner can only be decided by submission.
Tom Roberts only had the tag titles with Leo for one week.
Tom Roberts was on the cover of the UWi video game.
Tom has yet to be in a PPV match that does not have a stipulation.
Tom listens to strictly metal.
Tom Roberts has considered himself a career killer on many occasions. He has been involved with three superstars prior to their departures from their federations including Leo in the ASCW, Karma in the NCW, Markkus Kraijeck in the EUW and, it could be argued, Matteo Bersanelli of EUW as well.
Tom is allergic to jalapenos.
Tom won the EUW tag-titles both times under TLC rules.
Tom's quite well liked backstage, keeping friends from even the early ASCW days because of his "constant joking attitude."