Underground Wrestling Entertainment is an E-federation founded in 2007 by Tim.
History
2007
Coming Soon!
2008
UWE merged with United Tours Wrestling Alliance, making it it's developmental territory promotion.
Current champions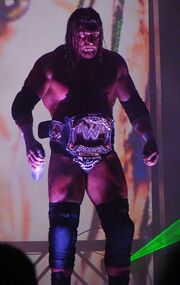 Accomplishments
External links
Ad blocker interference detected!
Wikia is a free-to-use site that makes money from advertising. We have a modified experience for viewers using ad blockers

Wikia is not accessible if you've made further modifications. Remove the custom ad blocker rule(s) and the page will load as expected.