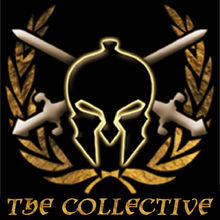 I'm DarkAngelv1 and I'm currently a member for the E-Wrestling Wikia. I am currently in my second year in e-federations and have been a part of the E-Wrestling Wikia Community since 2010. If you have any questions or concerns, feel free to contact me.
---
Quick Facts
Name: Matthew
From: Washington
Education: Currently College
Activities: Internet, Reading, Video Games
Aspirations: To become a Business Administrator
If you have any questions about me, feel free to ask.
---
Current Projects
I ask that no one work on these projects unless I ask you to, simply because I serve as the head coordinator and editor of these things for the Extreme Madness Wrestling and National Internet Wrestling Alliance Promotions
•Championship or Pay-Per-View pages I have already made
•Extreme Madness Wrestling Championship Pages
•Extreme Madness Wrestling Free-Per-View/Pay-Per-View Pages
•National Internet Wrestling Alliance Championship Pages

---
Contact Information:
Y!Messenger: mboguske@yahoo.com