Victoria McKenzie
Talk

0
11,354pages on
this wiki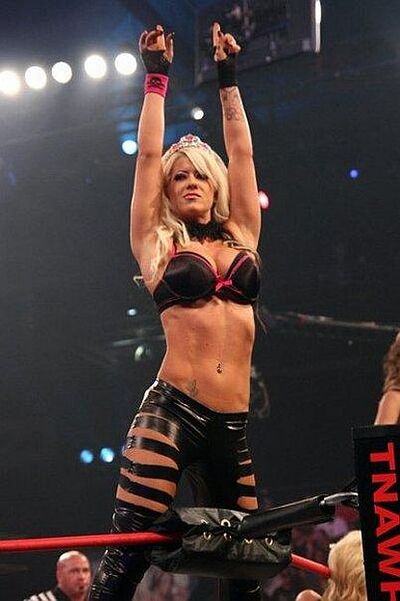 Victoria McKenzie
[[Image:{{{image}}}|{{{image_width}}}px|Image of Victoria McKenzie]]
Billing information
Australian Dragon Victoria Critera="hiddenStructure" colspan="1"; style="padding-right: 1.1em; font-size: 100%; vertical-align: top;"
Ring name(s)
Victoria McKenzie

Australian Dragon Victoria Critera

Height
5ft9
Weight
165 lbs
Born
23rd March 1992 aged 19
Hometown
Brisbane,Australia
Total Eclipse of the Heart-The Dan Band (as Victoria McKenzie and Victoria Critera) Numa Numa (English Version)-O Zone (as part of The Two Girl Power Trip)="hiddenStructure" colspan="1"; style="padding-right: 1.1em; font-size: 100%; vertical-align: top;"
Theme music
Total Eclipse of the Heart-Bonnie Tyler (as the Australian Dragon)

Total Eclipse of the Heart-The Dan Band (as Victoria McKenzie and Victoria Critera) Numa Numa (English Version)-O Zone (as part of The Two Girl Power Trip)

Amy Thorns JPWUSA="hiddenStructure" colspan="1"; style="padding-right: 1.1em; font-size: 100%; vertical-align: top;"
Affiliation(s)
Christina Von Eerie JPW

Amy Thorns JPWUSA

Federation(s)
{{{current_efeds}}}
Previous federation(s)
{{{previous_efeds}}}
Wrestling information
Alignment
Heel
Wrestling style
Stiff, Cheating, High Flying, Striking
Will
Win at all cost's, want to work in Japan for as long as possible, make no bones about being bi-sexual
Won't
Lose without a fight, like people who say wrestling's "fake", "stick to a strict fitness course or healthy diet" quote from Victoria herself
Joshi Pro Wrestling Dojo="hiddenStructure" colspan="1"; style="padding-right: 1.1em; font-size: 100%; vertical-align: top;"
Trainer
Aja Kong

Joshi Pro Wrestling Dojo

Handler
{{{handler}}}
Professional career
Debut
{{{debut}}}
Record
{{{record}}}
Joshi Pro Wrestling USA Champion x2="hiddenStructure" colspan="1"; style="padding-right: 1.1em; font-size: 100%; vertical-align: top;"
Accomplishments
Joshi Pro Wrestling Tag Team Champion with Christina Von Eerie x1

Joshi Pro Wrestling USA Champion x2

Retired
{{{retired}}}
Victoria Louis Burton
(born 23rd March 1992 aged 19) is a Australian professinal wrestler with Scottish parents best known under her ring name of Victoria McKenzie taking her grandmothers last name.

She currently works in Japan
Early Life
Victoria was born in Brisbane,Australia and diagnosed with ADHD and Autism too a very supportive mother and father, Victoria became intrested in pro wrestling at the age of 13 when she was flipping through the stations and came across the Wrestling Channel her parents claim "She'd whatch in all the time", Victoria blended all the styles she'd seen on the Wrestling Channel into her moves everything from Japanese Strong Style from whatcing NOAH, to catch as catch can on the World Of Sport.
Joshi Pro Wrestling (2010-Present)
Victoria got her big break when she was spotted by Japanese Promotion Joshi Pro Wrestling where the emphasised on the traditional stiff style as well as catch-as-catch-can mixed with Mexican style Lucha Libre, Victoria accepted the invitation without a slight hesitation, she moved to Japan and got welcomed with open arms, everyone from Aja Kong, to the guys the wash the floor, thought she was a amazing talent but as green as grass, she went on a impressive winning streak before getting beaten by Aja Kong in a thrilling match, Victoria along with Joshi Pro Wrestling, now works in Joshi Pro Wrestling USA and Joshi Pro Wrestling UK.
She was revealed as the newest member of the heel group Joshi Rudo's with Aja Kong and Tiger Dream where she would win the JPW tag titles with fellow Gajin Christina Von Eerie they've held the titles for 7 months
Joshi Rudo's (2010-Present)
After a while in the heel Joshi Rudo's stable Victoria gained weight, got more cocky in the ring and gained the nickname "Bootyfull" for her large ass the change was met with approval by the JPW staff for daring to stand out.
The new look has worked wonders for Victoria who now is all over Japanese magazines in photoshoots and interviews.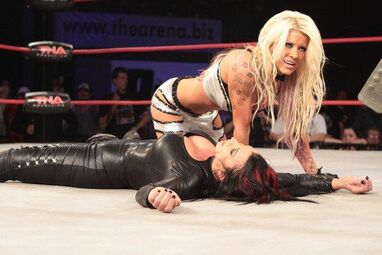 Also Victoria started to turn into a phsycotic, almost sadomasactistic young woman, it was a idea that got positive reviews from the Japanese media and wrestling fans alike, as well as the JPW staff who thought the 19 year old Australian should go for the Joshi Pro Wrestling Championship currently held by well respected and well like veteren Yamada Hyoto, who is known for being the nicest person in JPW, really likes the emotion and beliveability that Victoria has in her current phsycotic character.
After Hyoto's defeated Joshi Rudo's leader Aja Kong, which Victoria is a part off, Victoria can out of nowhere and attacked her from behind like a pitbull before hitting her Teenage Kick finisher on Hyoto after the match Aja Kong raised Victoria's hand who suddenly kissed Aja on the lips before slapping her across the face and attacking her, then Christina Von Eerie and Akoya Hamada attacked Kong effectivly kicking her out of Joshi Rudo's, turning Aja Kong face.
Joshi Pro Wrestling USA (2010-2011)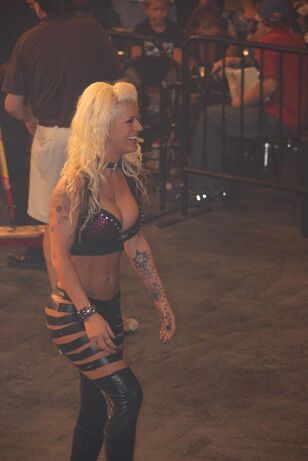 Even though Victoria had a pshyco heel gimmick in Japan in North America she has a suck up gimmick like switching alliances to further herself so even when she is associated with faces she's always a heel.
In a Conivct Coloney Street Fight Match Victoria beat Amazing Kong to win the Joshi Pro Wrestling USA Champioship after Big Booting a dazed Amazing Kong in the head and scoring a very unpopular win.

After beating Tiger Dream, Victoria complained that "There Is No One In The World Of Womans Wrestling Who Can Beat Me" As she was about to leave she got attacked by the returning Aja Kong who challenged Victoria for her JPWUSA Championship.

In a series of backstage segments through out JPWUSA Victoria is screaming at her associates Kayliegh Johanness and Jamie Hyenden.
This led to Victoria dropping Jamie with a un-called for Ace Crusher after she retained her JPWUSA Championship against Miami Toyota a Joshi Legend.
After holding the title for a year Victoria stated she wanted to give the JPWUSA Championship up but remain a heel the JPWUSA complied with her wish and let Victoria drop the title to former TNA Knockout ODB, who has known Victoria for a while now and is a good friend of hers, after the match Victoria threw a very funny temper tantrum, kicking the stairs, screaming at the fans and throwing a Christian style one of kicking and screaming on the floor, backstage the whole crew where in stitches and complimented Victoria on her hissy fit, Victoria claims her ADHD and Atism had given her practise at acting with a spoilt 5 year old.
Victoria is finally doing what she wanted to do in wrestling and that's to have fun, Victoria is currently a very popular comedy character who, much to her annoyance is getting cheered more than alot of the top faces.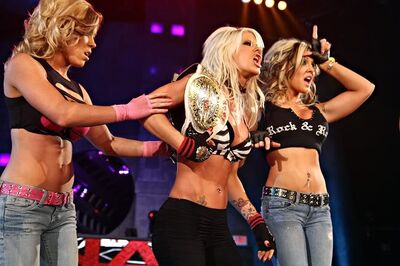 Victoria then started to do a bi-sexual gimmick based on the fact she's a bi-sexual in real life although that gimmick was dropped after Victoria said she was not into the idea of showing the fact she was bi on tv.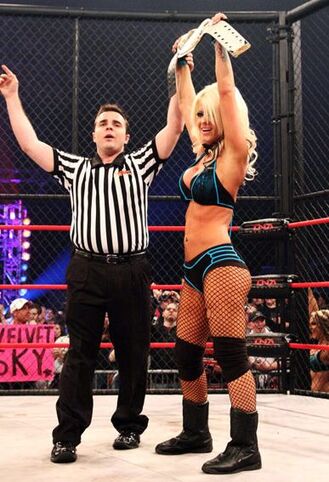 Reign as JPWUSA Heel General Manager (2011-2011)
On 13th March 2011 Victoria was put into position of General Manager till the JPWUSA Board of Directors find a offical one as time wore on Victoria became increasingly drunk with power even admitting in a confrantation with OBD in her office "I am on a Powertrip, I am drunk with power,I am mad with power and i like it".
Victoria then joined up with Amazing Kong, Raisha Saeed and Kayleigh Johaness and started to blatently put the heels at advantages, Victoria's power-crazed reign was cut short when the JPWUSA got Lita as there official GM, Victoria is now only employed as a wrestler.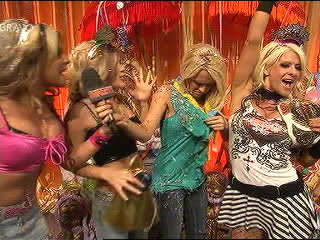 2nd Reign as JPWUSA Champion and Tweener turn
Victoria beat former WWE Diva Michelle McCool to win the vacant JPWUSA Championship for a 2nd time during the match Victoria might as well have been a top babyface.
Victoria then offically turned tweener when she dropped face Aja Kong with a Ace Crusher than heel Amazing Kong before saying she dosen't care who's in her way she will become the youngest Australian to be a 3 time champion in wrestling.
Victoria then faced top face Miley Johnsan and became increasingly frustrated as Miley countered and kicked out of all of Victoria's finishers so Victoria choked Miley on the ropes and kept the hold on after the five count getting herself disqualified.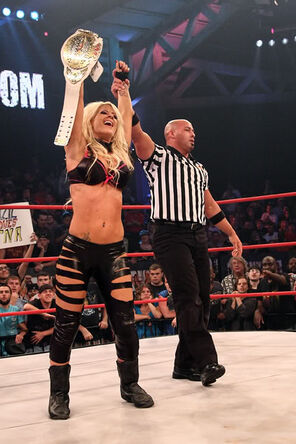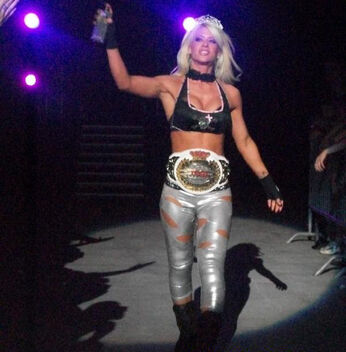 The Two Girl Powertrip stable (2011-present)
Victoria joined up with real life best friend and her support worker at University's girlfriend Amy Thorns to form the The Two Girl Power-trip, the gimmick was thought of when Victoria was sitting in the San Diego University (she's 19) with Amy and came up with a idea that Two Girl Power Trip were two girls (Victoria and Amy) who got bullied alot until it caused them to become out of control and violent.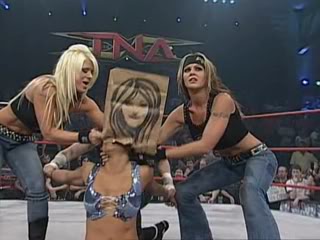 Both Amy and Victoria have been bullied, Victoria got picked on alot worse because of her ADHD, Autism, the fact she's bi-sexual
and
because she got good grades and was quite popular.
Victoria also says that "If i got any power, i would be wasted with power just to get the bullys back for what they did to me".
Jack Thorns-a 23 year old who is Victoria's support in some lesson's she finds difficult at University and Jack happens to be a man who follows Indy Wrestling- says "the insults about Victoria's relationships with both genders, her good grades, her good looks and her sweetness still bother her to this day, she's not the type to forgive or forget but all i need to do is remind her she's wrestling in Japan, all over North America and is quite well known and she's done more of her life at 19 than most have in there 30's".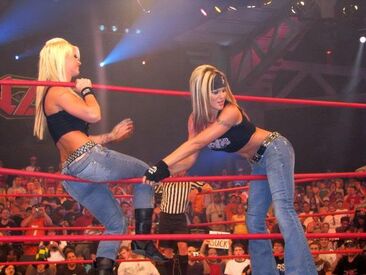 Victoria and Amy offically became Two Girl Power Trip when they attacked Madison Eagles and Mellisa Anderson before Victoria said "The Power is in our hands, your fixing to see us prove that absoulte power corrupts everyone in our way".
back in the real world of San Diego University Victoria and Amy are getting praise heaped upon them even though Victoria and Amy claim "We're just thinking of our opponents as the people who were bitter that they would never be as good as us"
Victoria also has put on some weight (see above) and weights about 160 to 170 pounds since then she's started to use a Corkscrew Moonsault as her finisher claiming that "I've always been able to do it but never found the time but since i'm the 2nd heaviest (170 pounds) JPWUSA star besides Amazing Kong so when my big, thick body lands on you, your not getting up" and she's also a big fan of The Great Muta and used a Moonsault as a tribute to him.
Victoria also competed in the Queen Of Wrestling tournement, a two night tournement held between the 12th and 14th of April which also featured Aja Kong, Candice LeRea, Sexy Star, Dark Angel/Sarita from TNA, and Shantelle Taylor, She made it to the quater finals before losing to Shantelle Taylor after getting hit with a Top Rope German Suplex.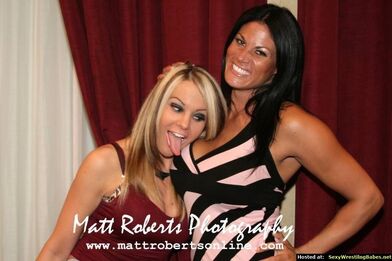 After the match Victoria soon became known as the future of Womens Wrestling, although Victoria claims "I'm the most overrated woman in the world today-besides Paris Hilton and Jordan"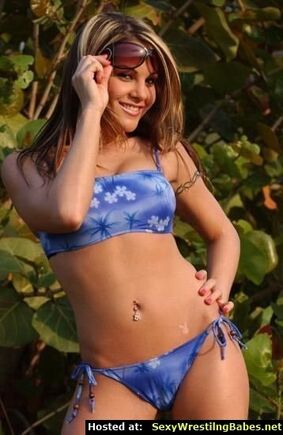 Finishers
You Never Saw It Coming (Ace Crusher)
Drive-Bi (Running Crucifix Powerbomb thrown head first into the turnbuckles)
Brisbane Suplex (Rear Naked Choke Suplex)
McKenzie-Sault/The Fans Have Cum!!! (Corkscrew Moonsault)
Show Your Mates Your New Bruise (Handspring Enzuigiri)
Corner slingshot splash
Phenoix Splash
450 Splash
630 Splash
Shooting Star Senton
Abisguri (Rolling Heel Kick)
Spike Piledriver
Standing Phenoix Splash
Teenage Kick (Running Single Leg Dropkick)
Running Big Boot
Splash into the turnbuckle (most of the time she misses and goes crashing into the turnbuckle)
The Convict Combo (Victoria sprints and a opponent in the turnbuckles and lariats them as the opponent staggers out of the turnbuckle Victoria Big Boots the opponent in the face before New Zealand Suplexing them)
With Christina Von Eerie
Spike Piledriver (McKenzie) Pushed into a German Suplex (Eerie)
Catapult (Von Eerie) into a Teenage Kick (McKenzie)
With Amy Thorns
Power Corruption (German Suplex hold by Amy, Victoria than big boots opponent giving Amy the momentum to German Suplex the opponent)
Drunk With Power-Bomb (Amy gets the opponent in a Powerbomb position Victoria then leaps up and Double Knee Backbreakers opponent)
PCB (Power Crazy Bitches) (Amy gets the opponent in a bear hug, Victoria charges of the ropes and Basuki Knee Kicks opponent)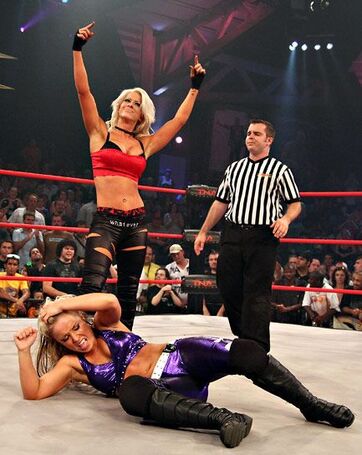 Personal Life
Victoria has ADHD and Autism, as well as having her own Youtube, Twitter and Facebook accounts
Victoria is currently dating tag team partner Christna Von Eerie they've been dating for over 5 months now.
&nbsp She's real life best friends with Two Girl Power Trip tag team partner Amy Thorns who goes to the same University as Victoria.
Victoria claims her biggest insperation in wrestling was Lita and even admitted she had a "Girl crush" on Lita.
It's worth noting that Victoria got fired from WWE Developmetal at the time OVW for being Bi-Sexual causing Victoria to blast WWE and OVW causing backlash from friends, family and fans of Victoria.
When Victoria first started wrestling she originally wanted to be a face but was told she was "10 million times better as a heel".
Victoria has a degree in Child Care and A-Level's in Maths, English and French Victoria is very popular at San Diego University and has friends who are both girls and guys and is called by alot of students at the school "A nice hard working young woman who never got into WWE because of her relationships with girls"
Victoria has support worker for her ADHD and Atisum who happens to be into wrestling who say's "Victoria is one of these people you'll see once in a lifetime i'm honoured to be her support worker in University"
Victoria is the only Australian to attend San Diego University.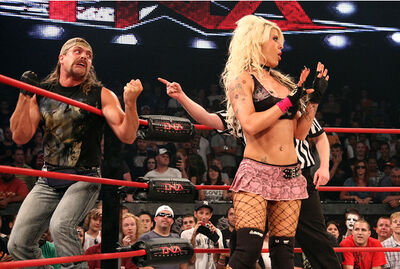 Victoria claims she isn't really Bi-Sexual as she's only dated girls so far even though she's going to branch out and date some males.
Victoria is and was raised a Atheist and says that "Why go to church if god's sitting right next to you on the couch"
Her favorite film series is the James Bond series, Victoria also is a trained mechanic and is really into cars and working on them, her and her dad Frank Burton own a garage in San Diego called Matilda Garages.
Victoria went to Art School saying it was perfect for her because "At the Art school i went to you drank as much beer you could get in your gut-I out drank the whole place- and chased girls", but according to everyone else apart from herself, she's quite good with the pen, drawing sketches of her wrestling and the things she saw in Japan got her a A+ at Art.
Even though she's mostly a nice and funny 19 year old, Victoria is known to have a bad temper as a kid back in Australia her father said "She's the apple of Pamela (Victoria's mothers) eye, the both have a really bad temper *chuckles"

Victoria has Fine motor skills or Motor Dyspraxia which makes Victoria unable to tie shoelaces,ties, being unable to fasten buttons as well as the Motor Dyspraxia making her abnormally clumsy Victoria has a overly sensitive tactil system making her scared of, to other people, everydays objects like sponges.
Amy Thorns ,who Victoria likes to think of as almost a big sister, usually tie's Victoria's laces for her if for some reason she's not wearing velcro shoes.
Amy also gets quite choked up that Victoria considers herself a burden on her best friend Amy states that "It upsets me that Victoria thinks she's a burden on myself, her family and her friends because in many ways she's not like everyone else with the ADHD, Autism, Motor Dysperxia but i don't know what i would do if she was like everyone else alot of students in our University, male and female, think Victoria's hyperactivness and energetic nature caused by her ADHD makes her quite cute and my Special Needs teacher (Amy's taking a course to be a support for Victoria, Victoria's parents are fond of Amy and are going to sign her on as Victoria's carer/support as soon as she passes the course) thinks it's sweet that I help Victoria it usually get's "Awww's" from the class, i don't mind hugging or kissing Victoria on the forehead or cheek in front of other students we don't get picked on the girls in the University all Awww while the boys clap respectfully".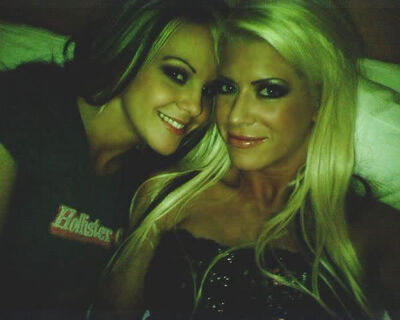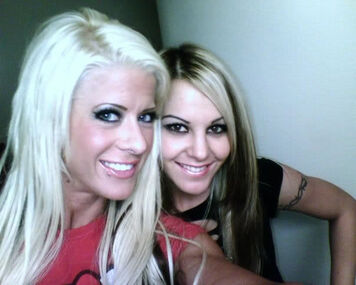 Archive and Personal pictures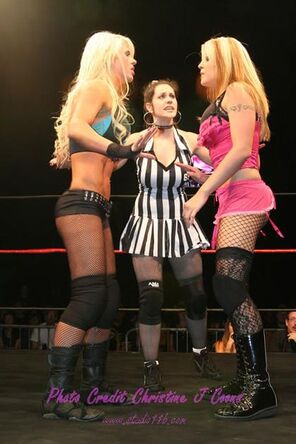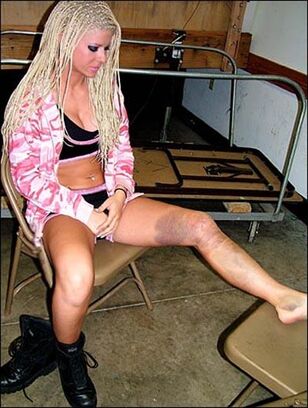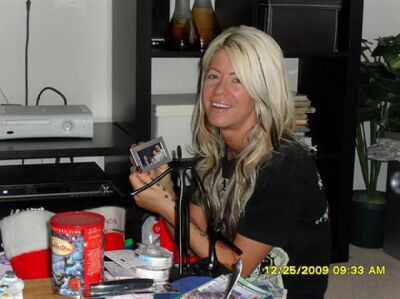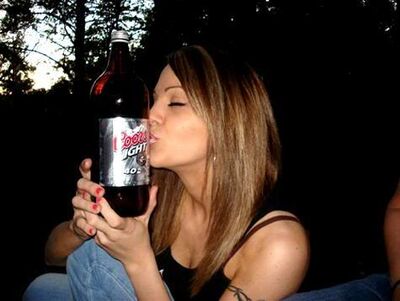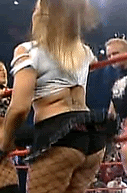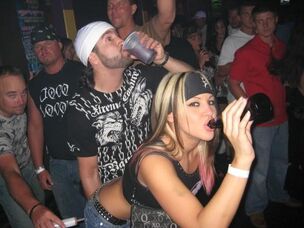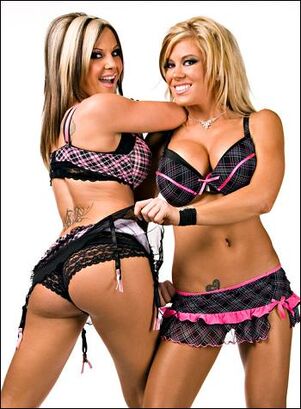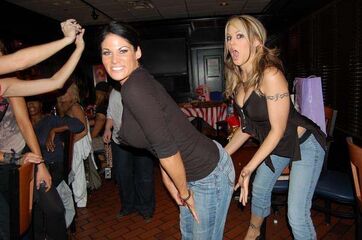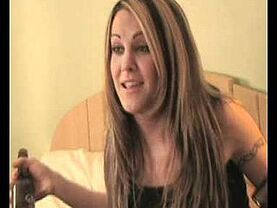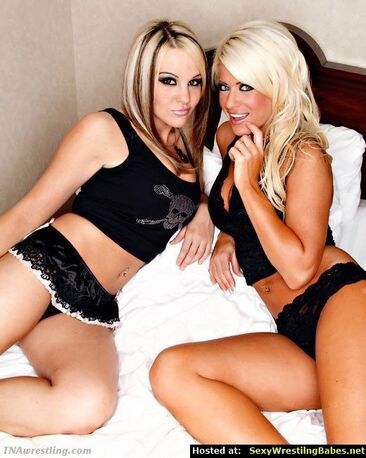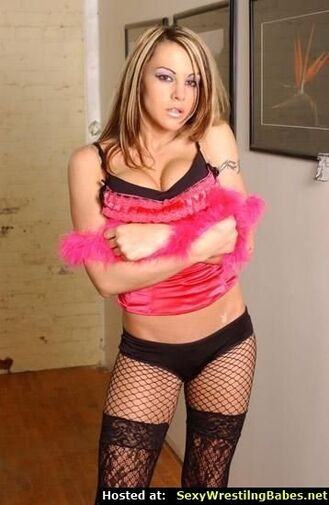 ADHD, Autism and Awesome-ness
Victoria has her own Youtube account with the most recurring feature being a webshow/video blog/review thing called ADHD, Autism and Awesome-Ness,Victoria came up with the name because of her ADHD and Autism at times she's called it ADHD,Autism,Awesome-ness and Annoying Alliteration her best friend/tag team partner/support worker at University/carer Amy Windsor/Thorns has been a major part of almost every episode and even hosted some by herself when Victoria can't be bothered, is waking up late, studying or making breakfast.
According to alot of comments from fellow Youtubers they often say Amy and Victoria are adorable especially when Victoria pulls Amy into tight hugs, or when Amy playfully messes up Victoria's hair.
Apart from that Victoria and Amy also practise heel promos together on the account and ask the fans what they thought of it.