Vinnie Pantera' made his Ring Of Non-stop Action debut in July 2007 and proceeeded to make tha claim of taking over RONA. While this hasn't happened yet, Mr. Pantera has made an impressive debut and just to prove that point he won his very first championship in a 5 man elimination match in his 3rd match ever! Now, while it wasn't the Undisputed Championship he had to go through 4 others in a 3 tier cage match to attain the X Division Championship much to the dismay of long standing members. Vinnie went on to lose the X Division Championship to Shadow in a Fatal Four Way Match due to the interference of Marcus Blade's valet Jessica Lee at RONA 25. On a sad note, Vinnie Pantera was retired at RONA 27 due to his loss against Marcus Blade in a Last Man Standing match. He will return someday
Stats
Name: Vinnie Pantera
AKA: The Biker From Hell
Age: 28
Height: 6' 8"
Weight: 320 lbs
Hair: Long/Black
Eyes: brown
Attire: Black Tank Top with Leather pants and biker boots(See picture)
Alignment: Face
Entrance music: New Found Power - Damageplan
Wrestling style: Striker/brawler <br? Favourite moves: spinebuster, flying elbow, & Tombstone
Finishing move(s): Damageplan(Cross between an F5 & Stone Cold Stunner) & Crippler Crossface(Submission)
Bio: Vinnie is from deep in the bowels of Hell, Texas, He has an obsession for motorcycles and Heavy Metal music. He is also a former bounty hunter and bouncer.
Titles Held
X Division Championship (Aug-Sept 2007)
Pictures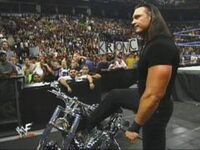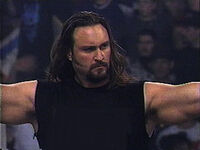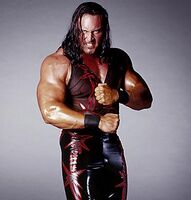 Ad blocker interference detected!
Wikia is a free-to-use site that makes money from advertising. We have a modified experience for viewers using ad blockers

Wikia is not accessible if you've made further modifications. Remove the custom ad blocker rule(s) and the page will load as expected.